'Yellowstone' Season 5: As Kevin Costner Talks Big Surprises, a Major Villain Teases Their Possible Return
Yellowstone star Kevin Costner (John Dutton) is back in Montana's Bitterroot Valley to film season 5. The two-time Oscar winner refuses to share any spoilers about the upcoming super-sized season. But in a recent interview, he did talk about possible surprises. At the same time, a major villain has teased their return for the first time since season 2.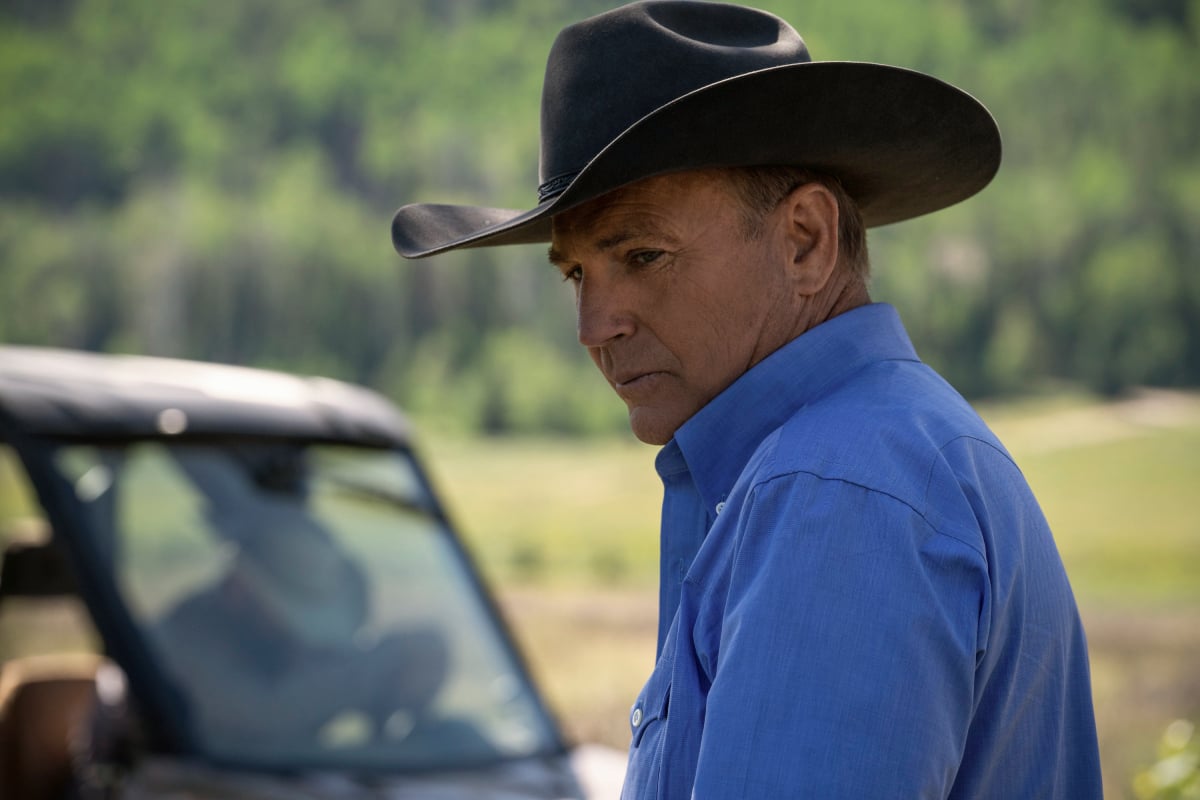 Kevin Costner believes 'it's safe to say' this about 'Yellowstone'
Yellowstone Season 4 was a major turning point for Taylor Sheridan's neo-western. After a respectable showing in the ratings during the first three seasons — mostly from rural viewers in the middle of the country — Yellowstone found a massive nationwide audience in season 4.
By the season finale, they were pulling in more than 15 million viewers per episode and ranked number one in the ratings.
"I think it's safe to say, the foot's on the gas and we're not slowing down. What we've known is how the show is going to continue. The quality is very high," Costner told ET.
When asked if there would be any big surprises in the scripts that he's read for the upcoming season — which will feature 14 episodes instead of the traditional 10 — Costner replied, "If it doesn't surprise you, it's very unlikely that it will surprise an audience."
A major villain teases their return in season 5
Fans should definitely expect some twists and turns in season 5. According to Neal McDonough — who played major villain Malcolm Beck in season 2 — one of those surprises could be the return of his character.
There was an implication that Malcolm Beck died at the hands of John Dutton in the season 2 finale after Malcolm and his brother hired a militia to kidnap Kayce's (Luke Grimes) son and assault Beth (Kelly Reilly) as a means of revenge. But unlike his brother, fans didn't see any proof that Malcolm was really dead.
"Did I die? Did I? I'm not so sure about that," McDonough told TV Insider. "We have talked about the fact we didn't actually see Malcolm Beck's eyes close. There is always that possibility. My brother won't be coming back for sure, but there is a possibility."
'Yellowstone' creator Taylor Sheridan has found his rhythm
During a recent TV Academy FYC Event, Costner spoke about Yellowstone's sudden popularity. He noted that it was "easy to be popular" but it's "harder to be relevant." He admitted that he's not good at being a "passenger" on a project instead of the one in charge. But, the results of Sheridan's writing and leadership speak for itself.
"I'm not good at being a passenger, but it has been a good ride. Taylor has a rhythm for me, and he has a rhythm, I feel, for all of us. There are no real manipulations with the script and there doesn't need to be. You don't really need a pride of authorship when something is working," Costner said, per Parade.
"Running horses, rivers that flow, mountains that are here will never be something that people tire of. It's what's the story that's in front of them, so you place a story in front of this and it has the ability to capture someone's attention."
Yellowstone Season 5 premieres Sunday, November 13 on the Paramount Network.
RELATED: 'Yellowstone': Kelly Reilly Confirms 1 Newcomer Is Back For Season 5 — and This Time She Is Bringing 'Friends'