'Yellowstone' Season 5 Is Split Into 2 Parts Because of '1883' and '1932'
'Yellowstone' season 5 will officially be split into 2 parts and just like season 4 did with '1883,' part 2 will introduce a new prequel '1932.'
Yellowstone has officially been renewed for season 5, but it won't look anything like the first four seasons. The newest chapter will feature 14 episodes instead of the regular 10. And, it will be split up into two parts — each with seven episodes. What's more, the broadcast schedule for part two of season 5 will also come with the introduction of the latest prequel, 1932.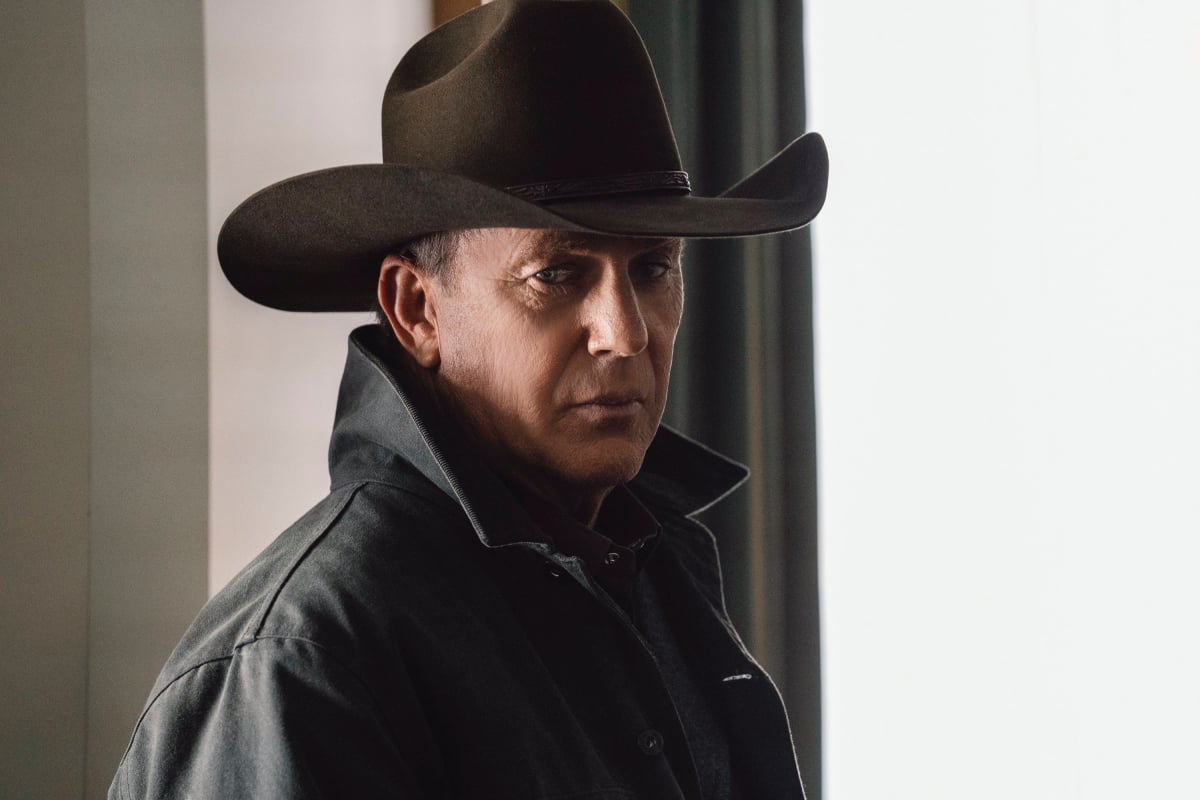 Taylor Sheridan is expanding his 'Yellowstone' universe again
Following the success of Yellowstone and its prequel 1883, Paramount has ordered five more new series from creator Taylor Sheridan. Including another Yellowstone prequel, 1932. According to the series announcement, it will follow a new Dutton generation "during the time of western expansion, Prohibition, and the Great Depression."
Sheridan says he chose this specific time period because "you're seeing the children we've met in 1883 now attempting to raise another generation of Duttons at a time of the Wild West becoming a playground for the elite from the east."
More episodes of '1883' are coming soon
In addition to the 1932 announcement, Paramount also revealed during a recent investor call that they've ordered more episodes of 1883. However, they didn't specify if it would be a full second season. Or, if it would be just a few bonus episodes to bridge to the 1932 story.
According to The Wall Street Journal, the first part of Yellowstone season 5 will air on the Paramount Network this summer. Then, part two will hit TV screens later in the year. Meanwhile, the new episodes of 1883 will hit Paramount+ in the fall in between part one and part two of Yellowstone season 5.
'Yellowstone' season 5 part 2 will introduce '1932'
The broadcast timing of Yellowstone season 5 and the new episodes of 1883 are very deliberate. That's because part two of the new Yellowstone season will introduce the new prequel 1932.
Just like they did with 1883 last year, production for 1932 will be fast-tracked so it can hit Paramount+ quickly. Because of the success of the Yellowstone universe, Paramount has decided to accelerate everything related to it so they can capitalize on the show's momentum.
'1932' will premiere on the Paramount Network before moving to Paramount+
Just like they did with 1883 and the Jeremy Renner-led prison drama Mayor of Kingstown, Paramount is using a tandem broadcast strategy for 1932. They will use both linear television with the Paramount Network and the streamer Paramount+.
Fans will get to sample the first two episodes of 1932 on TV this fall after episodes of Yellowstone air. But to see the rest of the series, fans will have to subscribe to Paramount+.
"Promoting [1883] through linear sampling on the Paramount Network during their latest record-breaking season of Yellowstone further enabled us to introduce Sheridan's loyal audience to this fantastic new series," Tanya Giles, chief programming officer ViacomCBS Streaming, told The Playlist. "We look forward to bringing fans even more of the Duttons' origin story."
Paramount is 'doubling down' with the 'Yellowstone' universe
Chris McCarthy, chief executive of Paramount Global Media Networks and MTV Entertainment Studios says that they want to "double down" on the momentum of Yellowstone and 1883 instead of wasting it. But, he insists they don't want to "damage the franchise."
"With the brilliant mind and gifted storytelling of Taylor Sheridan, we have created an entirely new world to explore with 1883 while expanding Yellowstone, and with 1932 we will open up a new chapter in this rapidly growing universe."
1883 season 1 is now playing on Paramount+. Yellowstone seasons 1 through 3 are available on Peacock. Season 4 will drop on the streamer on March 28.