'Yellowstone' Season 5 Update, Plus the Status of Every Other TV Show in the Taylor Sheridan-verse
'Yellowstone' season 5 will be split into two parts, plus the status of every one of Taylor Sheridan's series that are in the works.
TL;DR:
Yellowstone season 5 is the biggest season yet and will be split into two parts.
Another Yellowstone prequel 1932 and spinoff 6666 are coming soon.
Updates on the other shows in the Taylor Sheridan-verse.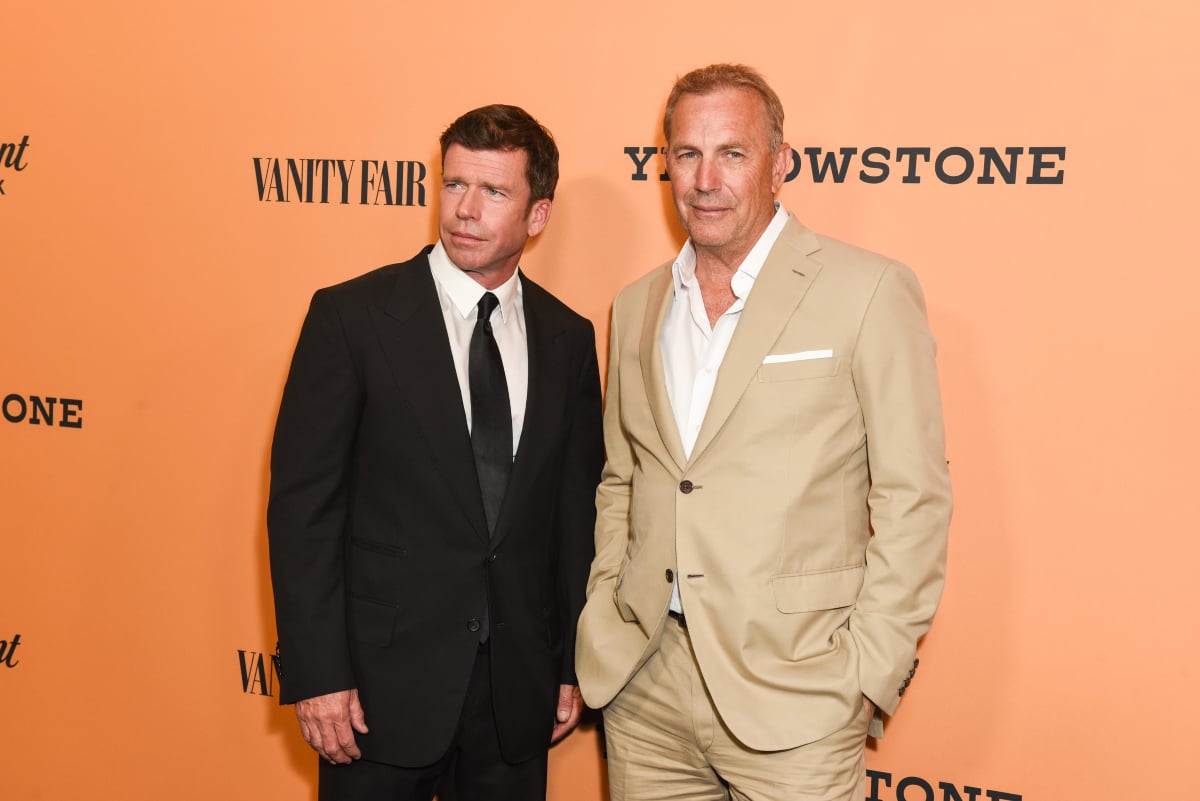 Yellowstone fans have a lot to be excited about in 2022. Taylor Sheridan's Dutton-verse is expanding rapidly with multiple spinoffs. Plus, the Yellowstone creator has a number of other non-Dutton shows in various stages of development.
With so much going on, it's time to check-in for a Yellowstone season 5 update. As an added bonus, we'll take a look at the status of every other TV show that Sheridan has in the works.
'Yellowstone' season 5 is the biggest season yet
The first season of the Kevin Costner-led drama featured just nine episodes. While Yellowstone seasons two through four featured 10 episodes each. Now, the Wall Street Journal is reporting that Yellowstone season 5 will be bigger than ever.
The new season will have a whopping 14 episodes. But Paramount is supposedly splitting the super-sized season into two halves, with seven episodes each. And rumor has it that the first half of the season will premiere in late summer. If that's true, the hiatus between seasons 4 and 5 will only be half as long as the previous break.
The hasty schedule is a result of Sheridan's new $200 million deal with Paramount, and the massive ratings of the Yellowstone season 4 finale. Which scored nearly 15 million viewers.
"We want to double down on that momentum and not waste it," Chris McCarthy, chief executive of ViacomCBS Media Networks and MTV Entertainment studios, explained.
Another 'Yellowstone' prequel and spinoff is coming soon
The first Yellowstone prequel, 1883, was a huge hit for Paramount+. Which led to the development of the second prequel, 1932. Fans can expect some "additional episodes" of 1883 during the Yellowstone season 5 break. The second half of the season will introduce 1932, which tells the story of another Dutton generation. This time during the Great Depression and Prohibition.
Another Dutton-verse series coming this year is the spinoff 6666, about the Four Sixes Ranch in Texas. Yellowstone season 4 introduced this location to viewers when John Dutton (Costner) sent Jimmy Hurdstrom (Jefferson White) there to become a cowboy.
The expectation is that Jimmy will be part of the spinoff, which is currently in development. And expected to hit Paramount+ before the end of 2022.
Updates on the other shows in the Taylor Sheridan-verse
Sheridan also has a number of projects in the works that are not Yellowstone related. Fans have already seen season 1 of the prison drama Mayor of Kingstown, starring Jeremy Renner. It will be back for season 2.
Now in pre-production is the mob drama The Tulsa King, starring Sylvester Stallone. That series is expected to premiere this summer.
Land Man starring Billy Bob Thornton — a series about the West Texas oil boom — is in development and scheduled to premiere in 2023. Bass Reeves — starring David Oyelowo as the Oklahoma law man who inspired the Lone Ranger — is another limited series currently in development. Production is scheduled to begin this fall.
Finally, Sheridan's first female-led series — Lioness — stars Zoe Saldaña as a CIA station chief in charge of a real-life military program. She recruits a marine played by Laysla De Oliveira to befriend the daughter of a terrorist, in order to take down the organization. Season 1 has been ordered, and the series is currently in pre-production.
Yellowstone fans can catch up with the series via Peacock before season 5 premieres this summer on the Paramount Network. 1883 and Mayor of Kingstown are now playing on Paramount+.