'Yellowstone' Sets Ratings Record Despite Some Fans Calling Season 4 'Incredibly Disappointing'
Despite, what some fans declared an 'incredibly disappointing' season 4, 'Yellowstone' continues to shatter ratings records.
ARTICLE HIGHLIGHTS
More than 10 million viewers watched the Yellowstone season 4 finale.
The ratings increase was massive, despite some fans are calling season 4 'incredibly disappointing.'
The Yellowstone universe is getting even bigger in 2022.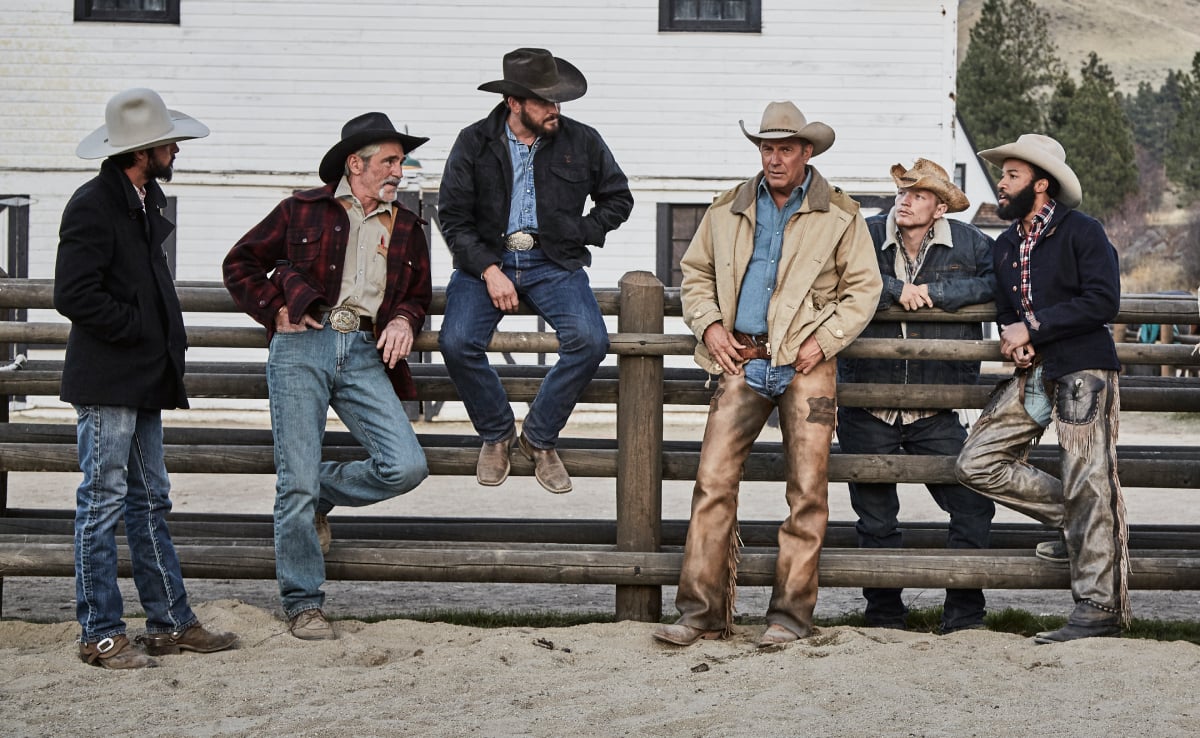 Yellowstone began its fourth season being touted by the Paramount Network as cable TV's most-watched drama. By the time the finale aired, it was close to being the most-watched drama on television. Taylor Sheridan's neo-western achieved these huge ratings despite the fact that some fans are calling season 4 "incredibly disappointing."
More than 10 million viewers watched the 'Yellowstone' season 4 finale
The Yellowstone fanbase has grown significantly since the series debuted back in 2018. It was an immediate hit with viewers in rural areas, and its popularity has since spread into the larger TV markets.
When Yellowstone wrapped season 4 on January 2, the episode scored 9.3 total viewers via the Paramount Network. Adding in the numbers from the episode's simulcast on CMT, the Yellowstone season 4 finale scored 10.3 million total viewers. Those are bigger numbers than most broadcast TV network dramas. And that doesn't even include the delayed views from DVR and streaming.
"It is incredibly rewarding to see the Yellowstone audience continue to expand even as we come to the close of our 4th season. This expansion is a true testament to the original voices and universe that Taylor created," David C. Glasser, CEO of 101 Studios, said in a statement.
The ratings increase was massive
The explosive season 3 finale that ended on a shocking cliffhanger scored 5.2 million total viewers on Paramount — 5.8 million total viewers when adding the CMT simulcast. Those numbers are impressive. But when comparing the season 3 and season 4 finales, Yellowstone saw a jaw-dropping 81 percent increase in total viewership.
What's more, the season 4 finale of Yellowstone was the most-watched telecast on cable since the season 3 premiere of The Walking Dead in October 2017.
"Yellowstone continues to shatter records with more than 11 million viewers tuning into the season finale, proving we've hit a cultural nerve – from the center of the country to each of the coasts – and still have lots of room to grow on linear," Chris McCarthy, President and CEO of ViacomCBS Media Networks, said.
Some 'Yellowstone' fans are calling season 4 'incredibly disappointing'
Throughout season 4, Yellowstone was the number one series across Broadcast, Cable, and Premium channels for both the 18-49 and 25-54 demographics. An average of 1.9 million adults ages 18-49 tuned into season 4, along with 2.6 million in the 25-54 demo.
Yellowstone was also the "number one most social cable drama" during season 4, and it lit up social media on the day the finale aired. Still, some fans have made it clear that they were not happy with the season 4 storylines.
"This season of Yellowstone was incredibly disappointing,"  Twitter user HamptonReynolds wrote. Slimk9er added, "S4 of Yellowstone was so bad. Awful. 100x worse than anything bad any of my other favorite shows put out. I trusted you. Booo!"
The universe expansion is 'exceeding expectations'
In addition to Yellowstone season 4 being such a ratings success, the franchise expansion strategy is also working. In late 2021, Sheridan expanded the Yellowstone universe with the prequel 1883. He also created the new drama Mayor of Kingstown starring Jeremy Renner.
"Our strategy to franchise Yellowstone into a universe of series to fuel growth for Paramount+ is already exceeding expectations with 1883 and Mayor of Kingstown proving to be two of the top titles," McCarthy revealed.
The 'Yellowstone' universe gets even bigger in 2022
Season 4 of Yellowstone set up another series in the universe — 6666. The spinoff will be set at the Four Sixes Ranch in Texas, and it looks like Jefferson White (Jimmy Hurdstrom) will be one of the stars.
Sheridan also has two more projects in the works that will debut on Paramount+ later this year. One is the mob drama Kansas City starring Sylvester Stallone. The other is Landman, a series about West Texas oil workers.
Yellowstone seasons 1 through 3 are available on Peacock, with season 4 expecting to hit the streamer in March. New episodes of 1883 and Mayor of Kingstown drop weekly on Paramount+.