'Yellowstone' Star Hints They May Not Return For Season 5
Taylor Sheridan is reportedly already working on scripts for season 5 of 'Yellowstone,' despite th fact that Paramount has not give the uber-hit an official renewal.
ARTICLE HIGHLIGHTS
Yellowstone has not been officially renewed for season 5, despite breaking ratings records in season 4.
That has not stopped creator Taylor Sheridan from beginning to write the next season.
Now, one Yellowstone star has hinted that they will not be back if there is a season 5.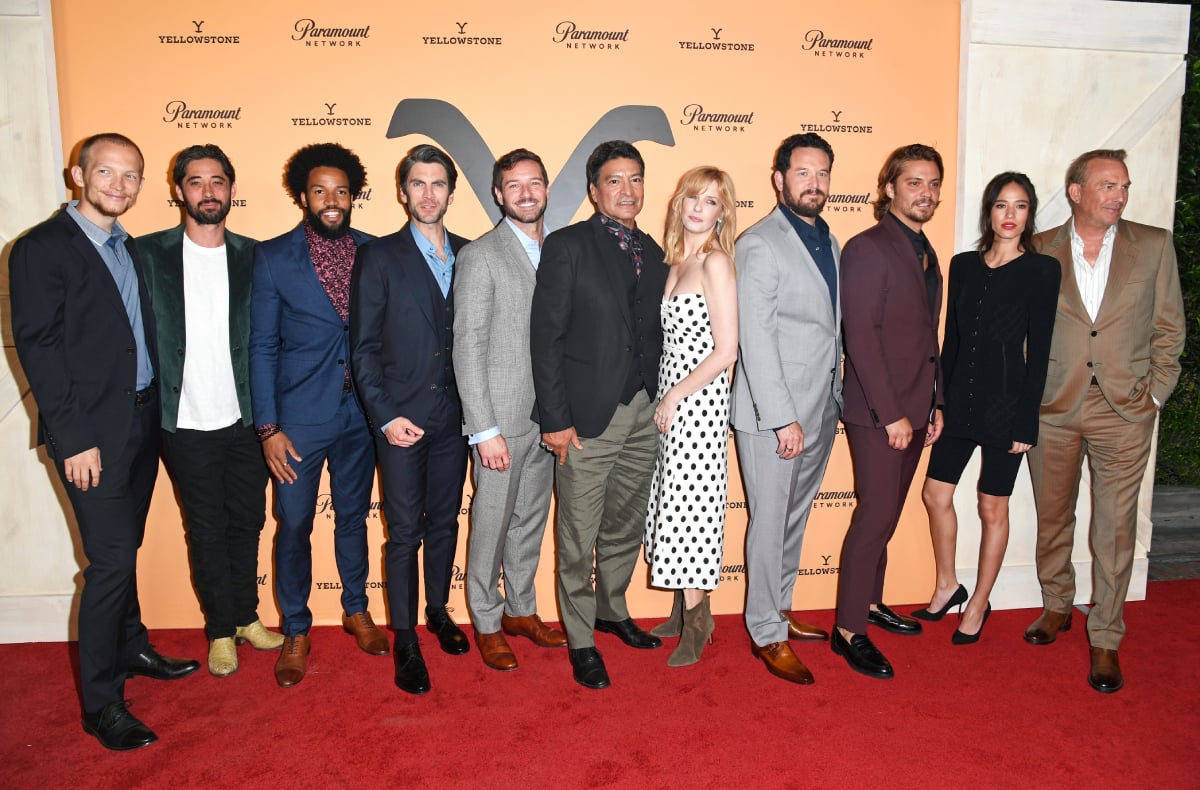 Yellowstone has not been officially picked up for season 5 by the Paramount Network. But, it's been confirmed that another season is coming. And we know that creator Taylor Sheridan is currently writing the scripts. One star, however, has hinted that they won't be back when the popular cable drama does return.
'Yellowstone' had huge ratings in season 4
The Yellowstone season 4 finale that aired on the Paramount Network on January 2 scored 9.3 total viewers. When you add in the viewers from the episode's simulcast on CMT, that number rises to 10.3 million. Those are bigger numbers than most broadcast TV network dramas. And they don't even include the delayed views from DVR and streaming.
When comparing the numbers of the season 3 and season 4 finales, Yellowstone saw a jaw-dropping 81 percent increase in total viewership.
What's more, Yellowstone was the number one series across Broadcast, Cable, and Premium channels for both the 18-49 and 25-54 demographics throughout season 4. An average of 1.9 million adults ages 18-49 tuned into season 4, along with 2.6 million in the coveted 25-54 demo.
Taylor Sheridan doesn't need an official season renewal
Despite the season 4 ratings success — plus the recent SAG award nomination for Outstanding Performance by an Ensemble in a Drama Series — the Paramount Network has not officially renewed Yellowstone for season 5.
However, executive producer and CEO of 101 studios David Glasser told Variety that filming for season 5 will begin in May. And, the season will likely air "in the fall."
"It's the prime of the show," Glasser said. "I think the show is still maturing, and there's still a lot of story to tell. I know with Taylor, he's got a lot to say and a lot to write. He's deep into Season 5 of Yellowstone now. He's got some incredible ideas that he shared that I think audiences are going to be really excited about."
One 'Yellowstone' star has hinted she won't be back
During season 4, Yellowstone addressed an infamous season 2 plothole when Christina (Katherine Cunningham) — Jamie's (Wes Bentley) former assistant and estranged girlfriend — returned with baby in tow.
The last time fans saw her, Christina had given Jamie an ultimatum to get away from John Dutton's (Kevin Costner) influence and be his own man, or lose her and their baby. When she came back, Christina attempted to help Jamie with his gubernatorial campaign.
But, the events at the end of season 4 essentially ended any potential run for Montana governor Jamie was going to make. And a recent post from Cunningham has fans believing that Christina won't be back for season 5.
Katherine Cunningham says 'it was a pleasure'
Cunningham fueled speculation that she won't be back when she posted a series of snaps from her time on the set during the latest season of Yellowstone. In the caption, the actor wrote that "it was such a pleasure to be gifted the opportunity to work on Yellowstone season 4."
"We had been in lockdown in Los Angeles and everything was uncertain," Cunningham wrote. "I remember being deeply sad, in mourning for the life I knew. Then Yellowstone called and asked if my family and I wanted to come to Montana for a month. When we got there, it felt like taking a weighted blanket off our chests."
A 'Yellowstone' appreciation post
Cunningham continued her lengthy caption, writing that it felt good to get out of the city. She also praised Yellowstone production for their safety protocols, allowing her and her family to "breathe again" and "hike the trails."
"I usually do an appreciation post after a job. This appreciation post feels different because I wasn't just going to work, my family and I were getting out of the city to live our lives again," Cunningham explained.
"Honestly, I'm just grateful to have been in touch with such wonderful human beings during a scary time. Thank you Yellowstone and Taylor Sheridan for having us. Most of all, thank you to the fans for watching."
Yellowstone seasons 1 through 3 are available on Peacock. Season 4 is expected to drop on the streamer in late March.