Yellowstone' Star Jefferson White Admits He's 'Given Up on Guessing' Where Taylor Sheridan Will Go With the Story Next
'Yellowstone' fans are not the only ones wondering where Taylor Sheridan will take the tale of the Dutton Ranch next – so is star Jefferson White.
Yellowstone season 4 sent Jefferson White's Jimmy Hurdstrom to the Four Sixes Ranch in Texas to make him a cowboy. In the season finale, it appeared that Jimmy would be leaving the Dutton Ranch for good and joining the spinoff 6666 with his new fiancée.
But just because that's the expectation, that doesn't mean it will happen. When it comes to the Yellowstone story, White says he's given up on guessing what Taylor Sheridan is going to do next.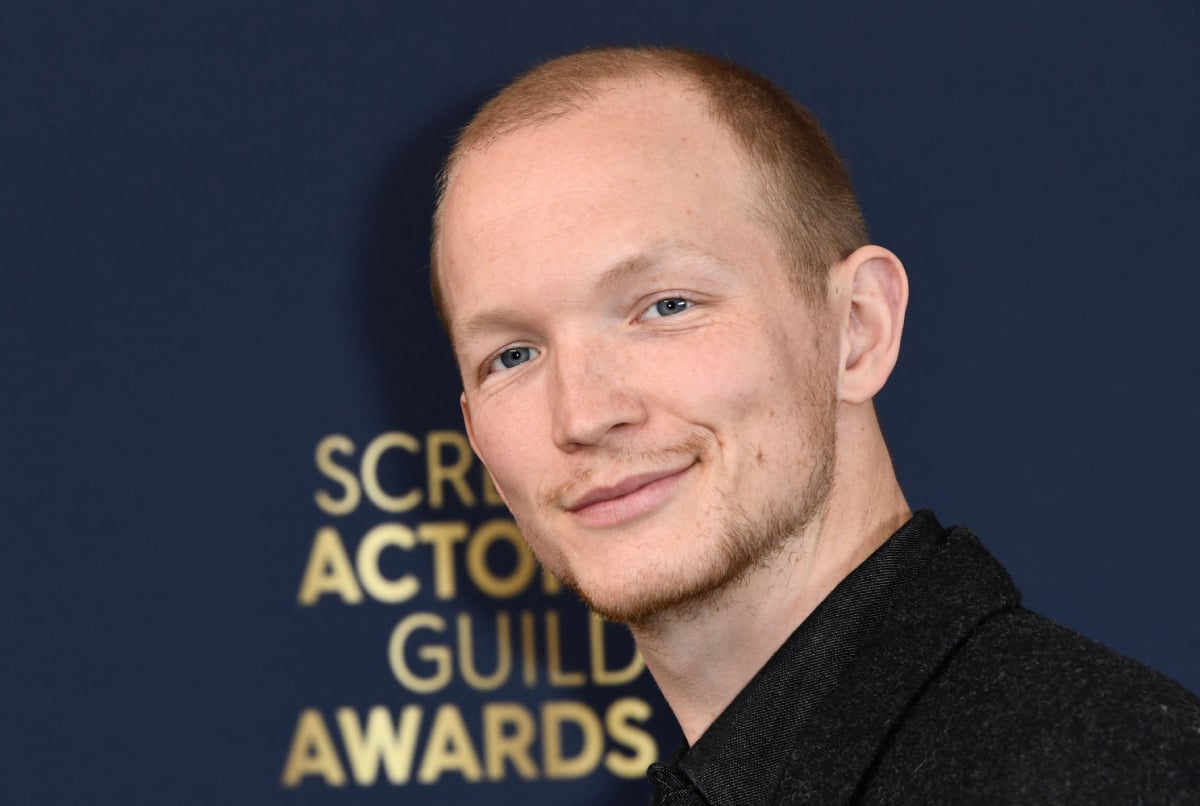 The 'Yellowstone' star admits he was 'afraid' and 'intimidated' when he got the part of Jimmy
Jimmy has had a dramatic character arc during the first four seasons of Yellowstone. When fans first met him, he was a drug-addled newbie who had never been on a ranch before. But now, he's a seasoned pro — a real cowboy — who even knows how to breed a horse.
"I really had no idea what to expect. I never touched a horse in my life. I was sort of afraid and intimidated by the process," White revealed during Deadline's recent Contenders TV event.
"I am surrounded by these brilliant, brilliant cowboys, these performers who have a mythic quality to them. Jimmy is thrust into difficult new circumstances, which mirror my experience on the show. He learned how to masturbate a stallion."
Jefferson White admits he's 'given up on guessing' what Taylor Sheridan will write next
When White went through Sheridan's famous Cowboy Camp, it was his first experience on a horse. And his co-star Cole Hauser (Rip Wheeler) told IMDB that White's "a** got so chapped at Cowboy Camp, they had to put bandaids all over him."
Now, White says that the cowboy experience has become so immersive for him, that Sheridan actually allows him and the other ranch hands to improvise their bunkhouse dialogue.
"We get to riff and depart from the script. He knows how to take that improvisation and shape it on the day and in the editing room to create the atmosphere he was writing toward," White explained.
He might be able to improvise a bit in the bunkhouse, but White admits he could never come up with the Yellowstone story like Sheridan.
"Every time I tried to guess what was going to happen next, what Taylor comes up with is so much better than what I could come up with," White said. "I've given up on guessing."
Jefferson White will be a 'Yellowstone' series regular in season 5
He might not be able to guess where Sheridan will take the story next. But White says he will always be wherever the Yellowstone creator needs him. And that surprisingly includes being a Yellowstone season 5 series regular along with Kathryn Kelly, who plays his fiancée Emily.
"Yeah, I mean, I was excited to hear, too, because we don't really know…I've just kind of learned to put my faith in Taylor…because what he comes up with is always much, much better than what I could come up with," White told Cinema Blend.
"And I'm grateful that there's still more work for us to do. I'm very excited to still have a job…I'm very excited to find out what that means for Jimmy's future. I don't know yet, but I've given up on trying to guess, and I'm just ready to try to hold on."
Yellowstone season 5 will premiere this summer on the Paramount Network.