'Yellowstone' Star Kelly Reilly Admits Taylor Sheridan Believed She Could Pull Off Playing 'Monster' Beth Dutton More Than She Did
'Yellowstone' creator Taylor Sheridan has said that when he first saw Kelly Reilly's audition tape, he immediately knew he'd found his Beth Dutton.
ARTICLE HIGHLIGHTS
Yellowstone creator Taylor Sheridan knew he found Beth Dutton when he watched Kelly Reilly's audition tape.
In a recent interview, Reilly revealed what is the best thing about playing the "monster" Beth Dutton.
She also called Beth the "most challenging role" she's ever played.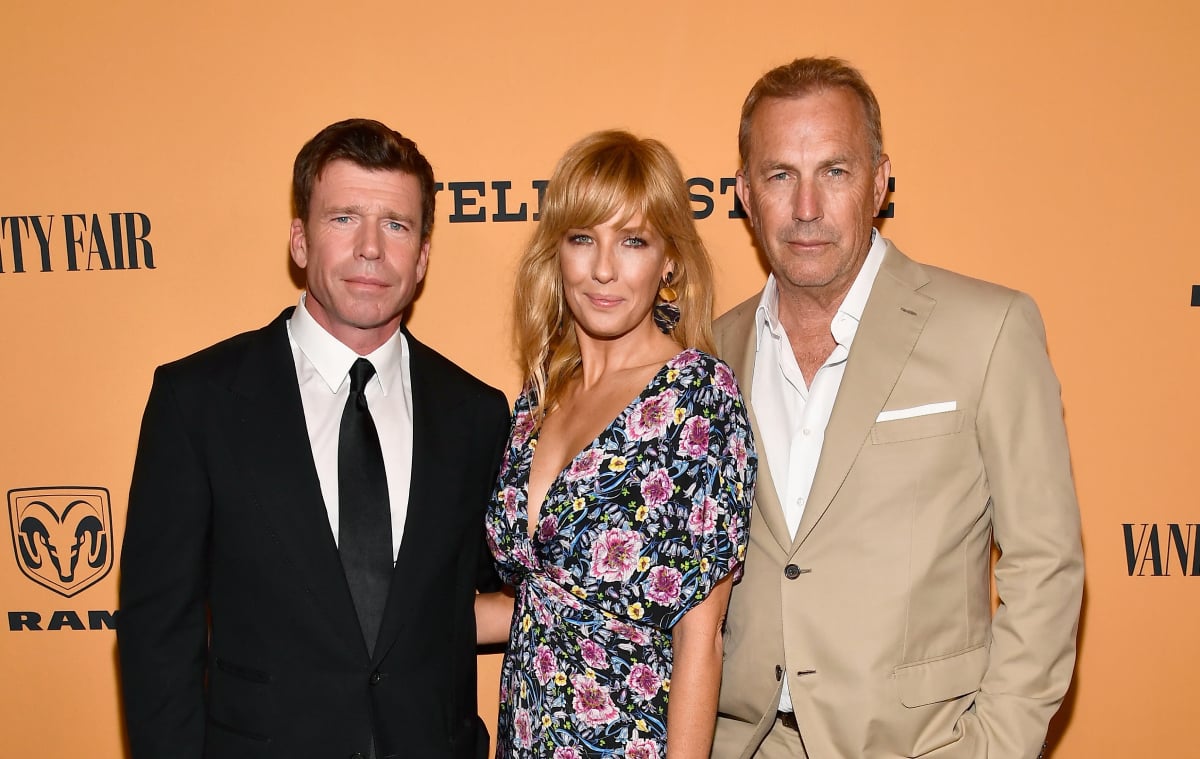 Warning: Yellowstone season 4 finale spoilers ahead!
Yellowstone season 4 ended on a good note for Beth Dutton (Kelly Reilly). She got revenge on the man who put a hit out on her family while simultaneously blackmailing her adopted brother Jamie (Wes Bentley). But most importantly, she finally married the love of her life, Rip Wheeler (Cole Hauser).
After four seasons of playing such "a bold, brave character," Reilly is finally opening about "the most challenging role" she's ever had. She even revealed the "best" thing about playing the fierce and abrasive Beth Dutton.
The 'Yellowstone' star says Beth Dutton is a 'beast'
Reilly recently sat down with Entertainment Tonight to talk about the role that's made her an American television star. The 44-year-old Brit said that people call her Beth when they see her, and they either want to high-five her or start a fight.
"It's really interesting how people believe that you're your character," Reilly noted. "This is the first time I've talked about it properly. It's such a personal process. And, for people to hear me talk about her is sort of different as well because they have such a unique idea of who she is. But this character is a beast."
Taylor Sheridan knew Kelly Reilly could tackle Beth Dutton immediately
Yellowstone creator Taylor Sheridan has said that when he first saw Reilly's audition tape, he immediately knew he'd found his Beth. But Reilly says it took her a while to "really find" the character, and she wasn't sure she was the right person for the part.
"When I first met him [Taylor Sheridan], I hadn't found her yet. So, I'm not sure what he saw. But I do remember having a moment where I thought 'I'm not sure I'm gonna be able to pull this off' because it's such a tremendously complicated role," Reilly confessed.
"I remember sitting down and doing rehearsals. I'm certainly shyer than Beth, and it certainly took me a while to find my own way into owning that confidence. I remember saying to him 'I'm going off a cliff with her, aren't I.' And he said 'you bet, and I'm going to push you off that cliff.'"
The 'Yellowstone' star reveals the 'best' thing about playing Beth Dutton
Reilly remembers thinking that she was "in for a ride" when she landed the part, and she says it's been "so much fun." The "best" part of playing Beth, Reilly says, is the character's biting one-liners. One of her most famous being, "You are the trailer park, I am the tornado."
"They're the best. Yeah, they're the best," Reilly said. "It's very strange how [Beth] sort of pierced the psyche of American women. And I'm not sure because I think she's such a monster, and I love her. But there's something about her that's really empowered a lot of women. I think just being able to say those things without fear of retribution — no one can come back at Beth better than her."
Kelly Reilly puts in the work to become her character
Reilly explained that she's played quite a few challenging roles during her career. But, Beth is
the "most challenging role that I've ever played. Ever."
"She's pretty thrilling, and there's just so many different aspects of her. So, I don't get to rest on my laurels and just roll into work. I have to work really hard and prepare, and it's a challenge. For me, I love the challenge of it," Reilly said. "She's a lot of fun to play, like those one-liners and stuff."
There are two parts of the 'Yellowstone' character
She went on to explain that there are two parts of Beth. There's "the sting never fades" part of her character. And there's also the part who is trying to protect her father and the ranch — the part who is in love with Rip and who wants to find peace.
"There's like two warring parts this season, vying for her attention. And it feels like it was sort of on steroids this season," Reilly said. "The need for revenge that she carries in her. I mean, it's pretty dark. It's very dark. I feel like Beth this season was on the warpath with everybody."
Yellowstone seasons 1 through 3 are available on Peacock. Season 4 is expected to be added to the platform in March 2022.