'Yellowstone' Star Kelly Reilly Has Promising News For Fans Amid Backlash Over 'Incredibly Disappointing' Season 4
After months of anticipation for it to finally premiere, some 'Yellowstone' fans are not happy with the end result – calling it 'incredibly disappointing.'
ARTICLE HIGHLIGHTS
The Yellowstone season 4 finale saw Beth finally marry Rip after raising some hell.
Some fans are calling out Taylor Sheridan's hit western "incredibly disappointing" season 4.
Kelly Reilly has some promising news for fans for season 5…and beyond!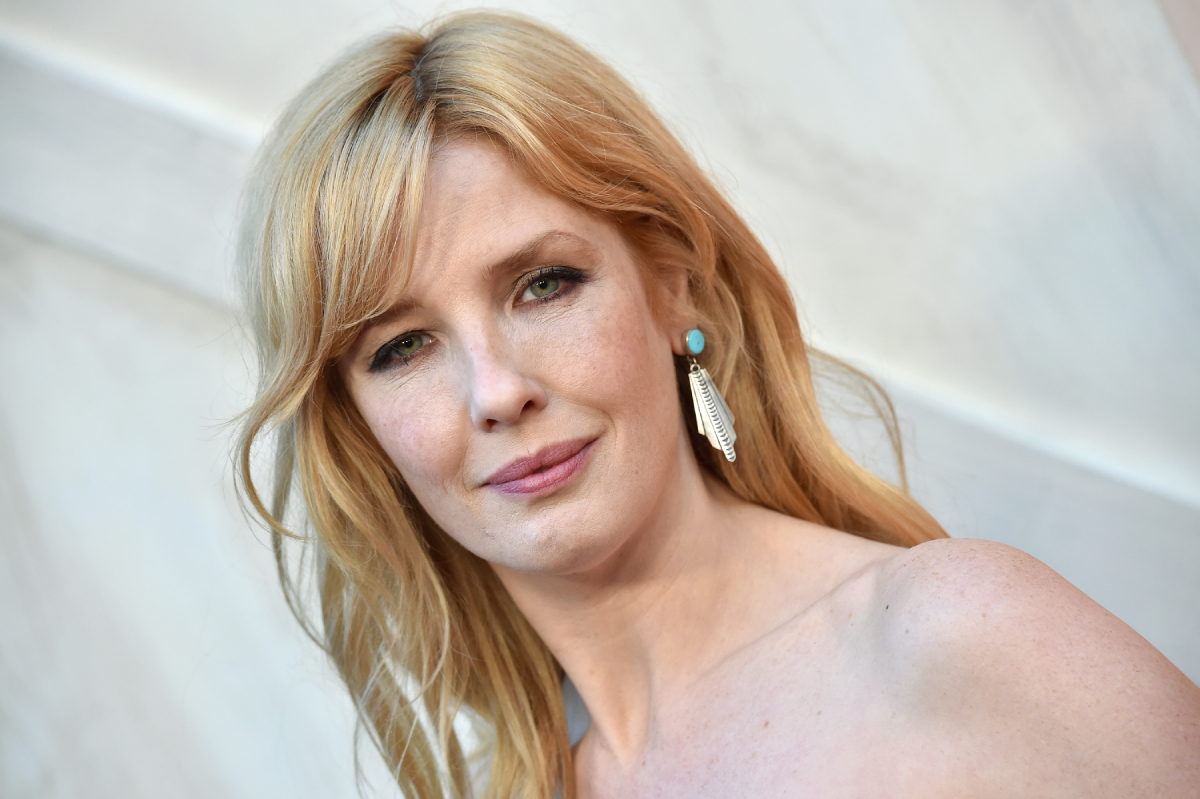 Yellowstone season 4 has officially come to an end, and the backlash has begun. Fans are not happy about the "incredibly disappointing" season after waiting more than a year for new episodes. But amid the negative reviews, star Kelly Reilly (Beth Dutton) has promising news about the future of Taylor Sheridan's popular neo-western.
Beth Dutton raises hell in the 'Yellowstone' season 4 finale
The Yellowstone season 4 finale saw John Dutton (Kevin Costner) using his power and influence to help Summer Higgins (Piper Perabo) and Jimmy Hurdstrom (Jefferson White) heading off to the 6666 spinoff at the Four Sixes Ranch in Texas. But the focus of the season's 10th episode was Beth Dutton.
Beth raised hell throughout the entire episode, verbally abusing Carter (Finn Little) for the crime of calling her "momma," burning bridges with Market Equities and Caroline Warner (Jacki Weaver) after her airport sabotage, and setting up a "conjugal visit" with Riggins (Bruno Amato) to initiate her blackmail of her adopted brother, Jamie Dutton (Wes Bentley).
Rip and Beth finally tie the knot
Beth managed to manipulate Jamie by convincing him that the only way he would be able to save himself from the wrath of the Dutton family was to kill his biological father, Garrett Randall (Will Patton). She found out from Riggins that it was Garrett who attempted to take out her family so Jamie could take control of the ranch.
After Jamie killed his bio dad, he took him to the train station. And that's where Beth snapped a photo of what her brother was doing and let him know that the Duttons "owned" him.
At the end of her busy day, Beth kidnapped a priest and brought him to the Dutton Ranch so she could finally marry her longtime love, Rip Wheeler (Cole Hauser).
The 'Yellowstone' season finale was a mediocre ending to an "incredibly disappointing" season
As fans took to social media to discuss the season finale, it was clear in their comments that they were not happy with the episode. As well as the entirety of season 4.
"This season of Yellowstone was incredibly disappointing,"  Twitter user HamptonReynolds wrote. Slimk9er added, "S4 of Yellowstone was so bad. Awful. 100x worse than anything bad any of my other favorite shows put out. I trusted you. Booo!"
Other fans voiced their disappointment with the writing in season 4, with too much focus on Jimmy and Beth and not enough screen time for Jamie and Kayce (Luke Grimes).
"Except for the first episode everything after that has felt dry and boring this season," another disappointed fan shared. "So many characters, and plotlines, were barely shown or just disappeared with no explanation. Instead we got more useless bunkhouse scenes, Taylor Sheridan playing cowboy, and some illegally adopted kid picking up horse sh*t in almost every episode."
Kelly Reilly has promising news for fans
Despite the negative reviews of Yellowstone season 4, the show's universe is expanding with 6666 and 1883. And Reilly says that fans shouldn't give up on Yellowstone just yet.  She hopes they continue to tell the Dutton family story for a long time because "it might be fun to see Beth and Rip when they're like in their 60s."
"I hope Yellowstone goes on for a long time," Reilly told Entertainment Tonight. "And we get to see the characters develop every season for as long as the audience still wants it. As long as our fans want it and people are still enjoying it and we can still make a good show, then I'd like to keep doing it."
Getting back to the fight for the ranch in 'Yellowstone' season 5
One of the biggest complaints fans had about Yellowstone season 4 was that the storyline of John Dutton trying to save his ranch took a back seat to other characters and stories that fans weren't interested in.
Fans are hoping that in season 5, the story will go back to focusing on John and his fight with Thomas Rainwater (Gil Birmingham) and land developers like Market Equities.
"I'm tired of Jimmy's story and the barrel racers. I know they are trying to set up this other show with Jimmy in TX, but I'm interested in the Duttons and the fight for their ranch. I want to also see more of Rainwater and not as just a mystical shaman to Kayce."
Seasons 1 through 3 of Yellowstone are available on Peacock. Season 4 is expected to hit the streamer in the spring of 2022.