'Yellowstone' Star Kelly Reilly Admits She Had Second Thoughts About Beth Dutton's Controversial Wedding Dress
'Yellowstone' star Kelly Reilly only has herself to blame for the controversial look that Beth Dutton chose when she married Rip.
The Yellowstone Season 4 finale included the last-minute wedding of Beth Dutton (Kelly Reilly) and Rip Wheeler (Cole Hauser). Fans knew that a wedding was coming at some point. But they didn't expect Beth to kidnap a priest at gunpoint and wear a slinky gold dress that she used moments earlier in her scheme to threaten a man in prison. According to Reilly, this much-talked-about fashion choice truly represented her character — and she's the one responsible for it.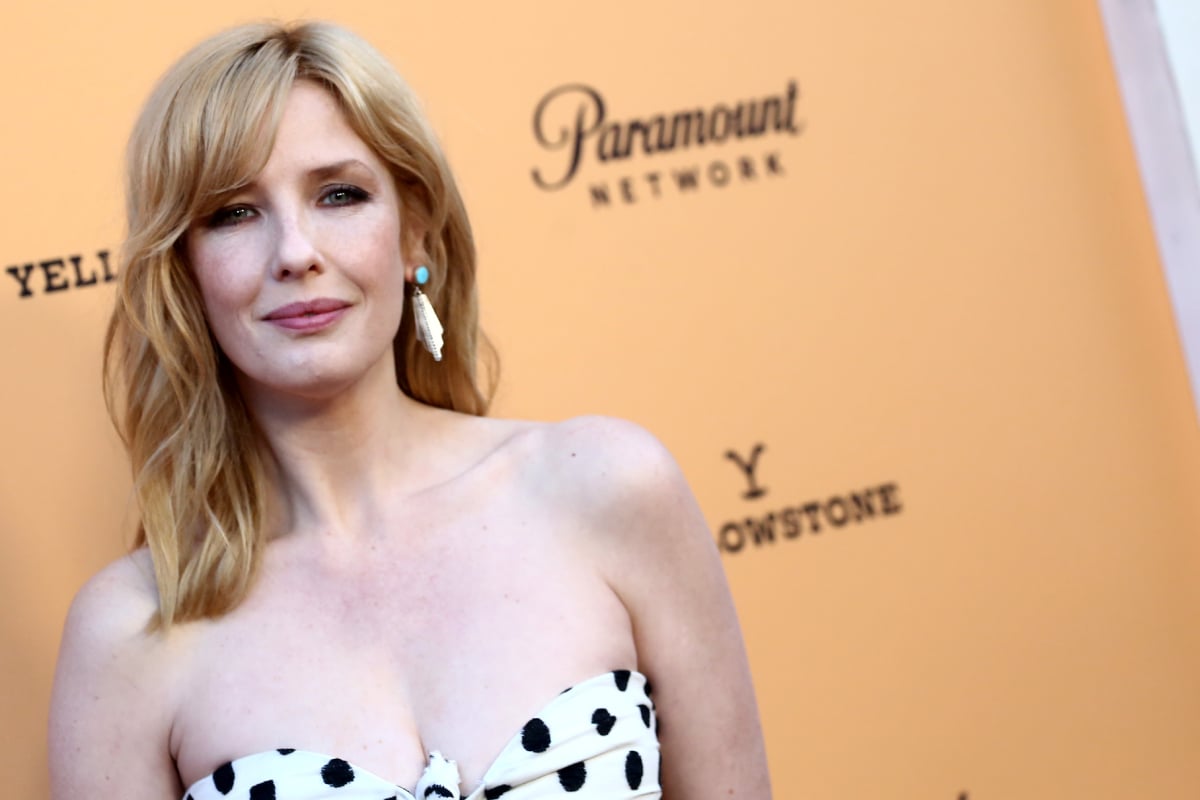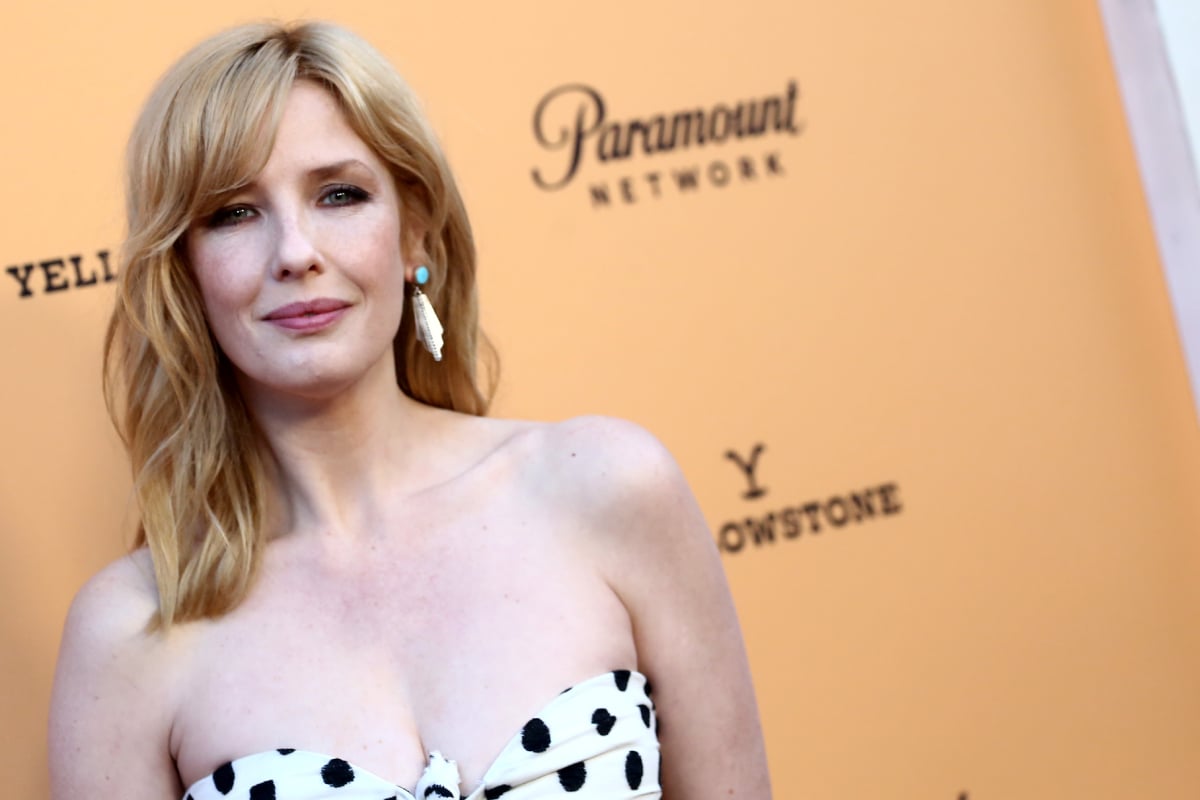 Beth and Rip's wedding in the 'Yellowstone' Season 4 finale was 'pretty wild'
After the Yellowstone Season 4 finale aired in January, Reilly and Hauser talked with Entertainment Tonight about their characters' unorthodox wedding. 
"I mean the way it went down was pretty wild," Hauser shared. "Her storming in and her gold dress, her dad [Kevin Costner as John Dutton] and I looking at her and going, 'What in the hell is she up to now?' Then she has a priest that she's kidnapped. It's pretty wild."
Hauser noted that when everything came together in the scene, there was "this beautiful moment there" that he thought was "pretty touching in the end."
"I love their wedding, and it's just so typical Beth," Reilly added. "She's just not interested in having a wedding party or a wedding dress or any of that. All she cares about is being his wife and she knows that… I kind of find her slightly heroic in a really messed up way."
Kelly Reilly takes credit for 1 of Beth's most controversial fashion choices
With season 5 now in production in Montana, Reilly is still talking about Beth and Rip's shocking wedding during interviews. She recently told TV Insider that she found the eye-popping gold chainmail dress online that Beth wore for her wedding.
"I was like, 'What's the most gangster-moll dress I can have?'" she said with a laugh.
However, the actress admits that at the dress fitting she had second thoughts and questioned her ability to "pull this off." So, Reilly called Yellowstone creator Taylor Sheridan and pitched him another idea.
Reilly said, "'Taylor, wouldn't it be nice if she runs home, goes into her father's closet and puts on her mother's wedding dress?' He went, 'Nah.' And I got it: Beth doesn't give a f**k what people think of her. She makes me a braver actor."
Beth and Rip are in a 'beautiful, solid place' when 'Yellowstone' Season 5 begins
When season 5 premieres later this year, Reilly revealed that Beth and Rip will be enjoying married life. After reading the scripts for the first six episodes, the British actress says that the couple is in "a beautiful, solid place."
"There's something magical for her that this is now, finally, her husband, her person forever. Marriage for her is a wonderful thing. Has it tamed her? No," Reilly says. 
She also noted that being a married woman hasn't made Beth more likely to let Carter (Finn Little) — the teenager that she and Rip took in during season 4 — to call her "mama."
"That's opening a Pandora's box," Reilly quipped.
Season 5 of Yellowstone premieres Sunday, November 13 on the Paramount Network. Seasons 1 through 4 are now playing on Peacock.