'Yellowstone' Star Kelsey Asbille Reveals She Is Taking a Couple of Special Guests on Her Trek to Montana to Film Season 5 [Exclusive]
While making the journey to Montana for season 5 of 'Yellowstone,' Kelsey Asbille brought a couple of special guests to keep her company.
Yellowstone Season 5 is officially in production, with the cast and crew on location in Montana. Taylor Sheridan's western doesn't mess with Hollywood sound stages because that wouldn't be authentic.
Star Kesley Asbille (Monica Dutton) told Showbiz Cheat Sheet exclusively that this key detail is essential to the story they are telling. The actor also revealed that she brought a couple of special guests with her to Montana to film season 5.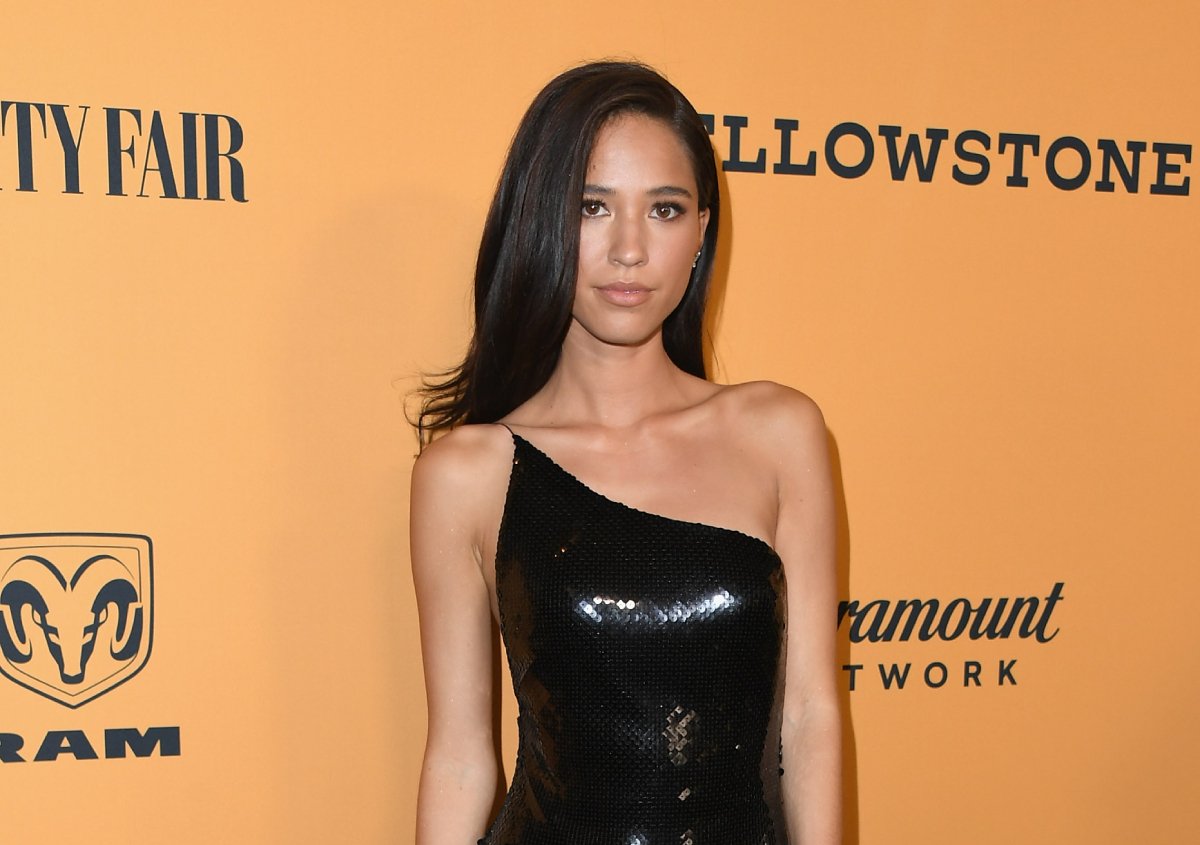 'Yellowstone' star Kelsey Asbille has two special guests with her in Montana
We recently caught up with Asbille to get her thoughts on Yellowstone Season 5, and when we spoke with the actor she revealed that she was headed to Montana with two special guests.
"I'm actually on a road trip with my mom and my pup. Back to the ranch," Asbille told us.
She joined the rest of the cast in mid-May to film on location at the Chief Joseph Ranch in Montana's Bitterroot Valley. That includes the 6,000-square-foot lodge that doubles as John Dutton's (Kevin Costner) home.
The Chief Joseph Ranch is the main shooting location, but they film all over the state of Montana. For the scenes at the fictional Broken Rock Reservation, they film at the Crow Indian Reservation, located in southern Montana, just outside Billings. For the casino scenes, they use the Tribal Casino in Crow Agency.
Rodeo and bar scenes used to be filmed in Utah, but production moved exclusively to Montana in season 4.
Kelsey Asbille loves that they shoot on location
When we asked Asbille about shooting on location in Montana instead of at a studio in California, she said that it makes "all the difference" in the show's quality and their ability to tell an authentic story.
"I love that we shoot this show in the actual environment as opposed to a soundstage. It makes all the difference. I mean, especially in Montana, where our ranch is. It actually does look like a backdrop," Asbille noted.
"I think it's such an immersive component and it's essential to the story. I think the landscape is always an important character in Taylor's work, but I think it's also so helpful for the actors."
What will happen between Kayce and Monica in 'Yellowstone' Season 5?
Yellowstone Season 4 ended with the future of Kayce (Luke Grimes) and Monica's marriage in doubt. After his three-day vision quest, Kayce was visibly upset when he came home to tell Monica what he saw. His final line of the season was "I saw the end of us," but it's not clear exactly what he meant.
However, Asbille says that she has a good idea of what the line meant because she went "straight up" and asked Sheridan about it.
Oh, lord. I didn't give myself much time to interpret because I went straight up to Taylor and was like, I got to know. You've got to tell me. What does that mean?
When it comes to what Monica thought Kayce was saying, she doesn't exactly give fans hope for a happy ending for the star-crossed lovers. Despite how committed they are to each other.
"I think Monica has always been trying to have a foot in both worlds. Even if that's really not what makes her happy. For her to finally confront Casey and say, 'Look, I'm not surviving here.' And for him to step up and move away from the ranch is a really powerful moment. I think it doesn't necessarily mean it leads to a happy ending, but they're committed."
Yellowstone Season 5 premieres Sunday, November 13 on the Paramount Network. Seasons 1-4 are available to watch exclusively on Peacock.