Wes Bentley Is a 'Master' According to His 'Yellowstone' Co-Star Kelsey Asbille
Yellowstone star Kelsey Asbille (Monica Dutton) is back on set in Montana to film season 5. She recently spoke with Showbiz Cheat Sheet about what's coming next for her character. And, Asbille also told us how she really feels about some of her co-stars.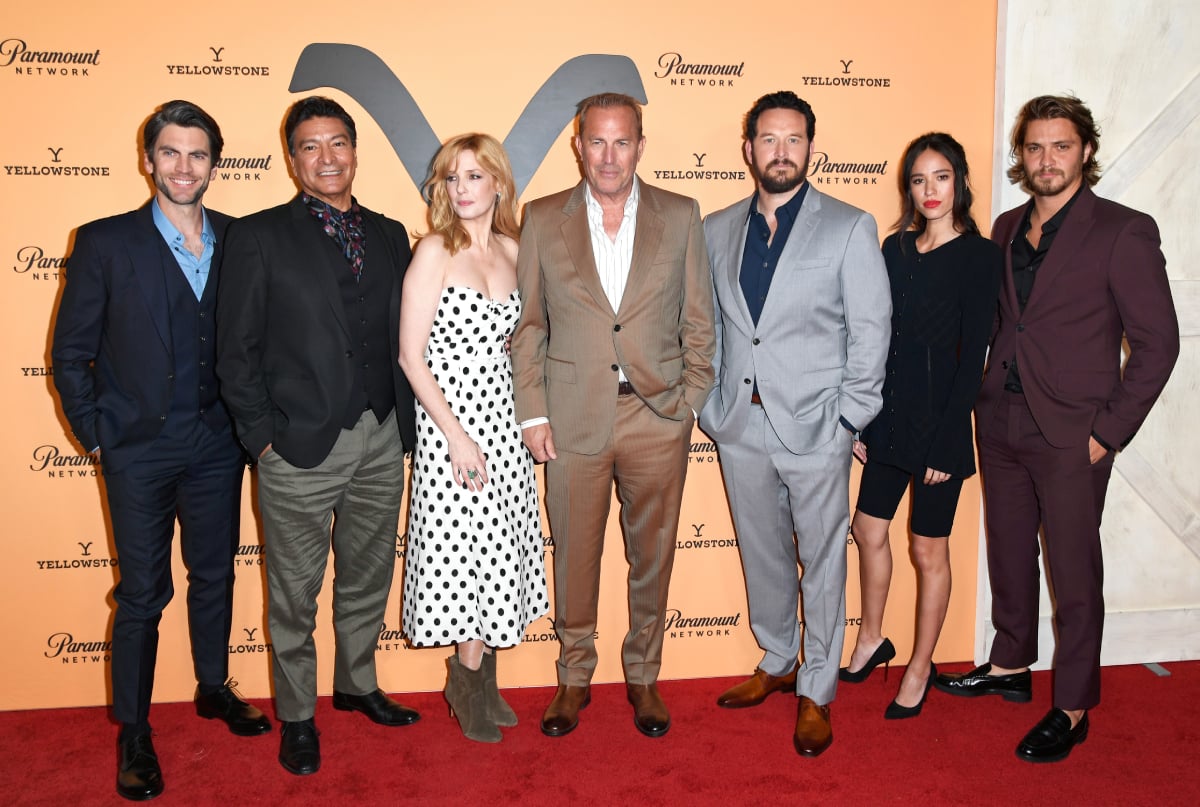 The 'Yellowstone' star says working with Taylor Sheridan has been 'life changing'
Asbille landed the role of Monica thanks to her previous work with Taylor Sheridan on Wind River. She told us that she admires Sheridan's work, and she was "over the moon" when she got his call about the part.
"I remember putting myself on tape, and he wrote me back and said, All right, well, I'll give you some notes on set. And that was kind of the end of it," Asbille revealed.
"I would say that working with Taylor was life-changing, not only in terms of working with him as a filmmaker, working with this amazing crew that I've worked with since Wind River, and the actors that Taylor works with. But also it's just — especially with the subject matter that Taylor writes about — it's had a profound impact on my career, but also my life."
Kelsey Asbille thanks 'God' that Wes Bentley is nothing like his character
We asked Asbille to give us her thoughts on the main cast. She told us that she's "still starstruck" by Kevin Costner, who plays family patriarch John Dutton, and she doesn't think that will ever go away. 
"He's such a legend, such a professional, such a leader on set. And he handles everything with such grace. I love working with him," Asbille said.
The actress noted that her "partner in crime" on set is Luke Grimes, who plays Monica's husband Kayce Dutton. She says they are good friends off set, and she feels "really lucky to be on this Yellowstone journey with him."
Asbille described Kelly Reilly — aka Beth Dutton — as "masterful," and someone who she really looks up to both as a woman and an actress. And, she described Cole Hauser (Rip Wheeler) as "a hoot."
As for Wes Bentley — who plays troubled adopted son Jamie Dutton — Asbille says she's glad he's not like his character.
"Wes is a master. Jamie is not an easy role, by any means. He's incredible and really kind and nothing like his character, thank God," Asbille said.
'Yellowstone' star Wes Bentley admits playing Jamie does take a toll on him
From his perspective, Bentley says that playing the darker elements of his character can take its toll. Considering the length of time he's worked on the character and the depths that he goes to, Bentley admits he finds it "really hard to amp up for it."
"I find it really hard to even start blurring the lines not because I don't want to, I want to do what I'm doing, but I just know the toll it's gonna take," the actor said, per Express. 
Bentley added it takes months after he finishes shooting to feel like he can let go of the darker elements and "feel alive." He described Jamie as a "chess player who tries to be four moves ahead."
"That sometimes can be a relief, but the fact is in the moment Jamie's terrible and he makes terrible decisions, the kind that makes your life awful," Bentley explained. "So, I do struggle with that, but I'm complaining right now about a very beautiful thing. It's what I want as an actor, I want these challenges, I want this to be hard."
Yellowstone Season 5 premieres Sunday, November 13 on the Paramount Network.
RELATED: 'Yellowstone' Season 5: While Kelsey Asbille Seems Hopeful for Kacey and Monica's Future But Luke Grimes Is Keeping It Very Real — 'We Might Die Tomorrow'