'Yellowstone': Taylor Sheridan Had No Idea Cole Hauser and Kelly Reilly Would Have Such Insane Chemistry — Until 1 Scene Left Him 'Glued to the Monitor'
'Yellowstone' creator Taylor Sheridan had no idea Cole Hauser and Kelly Reilly would have such great chemistry because they never did a chemistry test.
ARTICLE HIGHLIGHTS
Kelly Reilly and Cole Hauser did not have a screen test for Yellowstone.
One of their early scenes left creator Taylor Sheridan "glued to the monitor" claims Hauser.
After that, Sheridan knew he needed more of Rip and Beth on the show.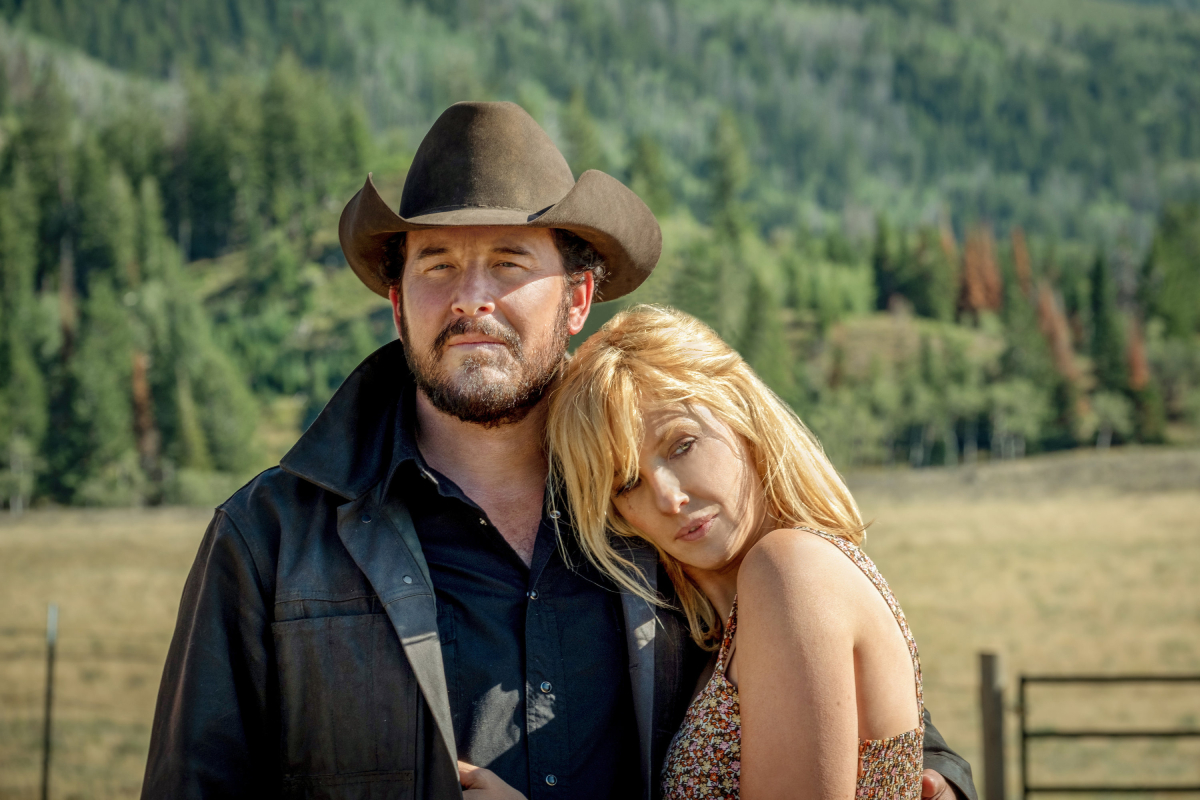 Yellowstone stars Cole Hauser and Kelly Reilly have sizzling on-screen chemistry as Rip Wheeler and Beth Dutton. But creator Taylor Sheridan didn't know this when the actors were cast in their respective roles. However, that immediately changed when Sheridan saw one scene that left him "glued to the monitor."
Kelly Reilly and Cole Hauser did not have a screen test for 'Yellowstone'
When Sheridan was bringing Yellowstone to life in 2018 for the Paramount Network, he had a general idea of the story he wanted to tell. But there were nuances he could have never planned for.
During the casting process, Beth and Rip's relationship and chemistry weren't top of mind. Which meant Reilly and Hauser never had a screen test together. Instead, Hauser chose the role of Rip after reading the pilot script and talking with Sheridan.
"I looked at several different parts in the pilot, and Rip is in very little—two or three scenes," Hauser told Vanity Fair. "But I kind of saw past that and then got on the phone with Taylor and talked to him and kind of picked his brain about where this character was going and who he was. We ended up talking for an hour, and I just fell in love with what he was talking about."
Taylor Sheridan wasn't familiar Kelly Reilly
While Hauser was trying to figure out the role he wanted to play, Yellowstone casting director John Papsidera had Reilly in mind for the role of Beth. He says that the challenge they faced casting John Dutton's (Kevin Costner) shrewd, yet wounded daughter was finding someone who "incorporated all the things" that Sheridan wrote Beth to be.
Papsidera says that Sheridan wasn't familiar with the British actress. But she was on the casting director's short list of strong, smart, and beautiful women. After handing out the pilot script to five or six potential Beths, Reilly was the first that connected with the part.
"She said, 'I love this, I get it. I want to talk about it,'" Papsidera recalled.
That's when Papsidera sent a copy of the movie Flight starring Denzel Washington and Reilly to Sheridan. Once the Yellowstone creator saw Reilly's work, he knew she was "the right kind of intelligent actress that would embody" Beth.
This 'Yellowstone' scene left Taylor Sheridan 'glued to the monitor'
Sheridan had always planned for Beth and Rip to have an on-again, off-again relationship. But what he didn't plan for was the on-screen chemistry between Hauser and Reilly. Hauser says filming one specific scene was the spark Sheridan needed to start fleshing out the relationship.
"Initially there was a scene where we were having sex in her bedroom on the dresser, and she slaps me, and the way I reacted," Hauser recalls.
"I remember walking out of that scene and everybody was just kind of glued to the monitors, and I saw John and Taylor and the producers and the D.P. and so on. And I looked at them and they just all looked up, like, a 'Wow, that was amazing' kind of feeling."
Taylor Sheridan changed Beth and Rip's relationship after that scene
Hauser says that from that point forward, Sheridan started giving Beth and Rip's relationship more focus in his writing. He gave the characters more to do and gave the actors more opportunities.
"And then also pushing us and making us take risks together. And I think that's how it's become what it has," Hauser explained.
Reilly says that she and Hauser are "so lucky" to have found each other, and they've ended up becoming great friends during the process. The 44-year-old Brit says both she and Hauser are "really protective" of their characters. And they're both passionate about their work.
"We're both at a point in our careers where we found roles that we could put our soul and heart into. We really feel blessed. We don't take it for granted. And we support each other and have fun," Reilly told Looper.
The 'Yellowstone' stars are happily married…to other people
For fans hoping that Beth and Rip's passionate romance is also happening off-screen between Hauser and Reilly, she's quick to point out that they are both happily married. But not to each other.
"I've been married for ten years, and he's been married forever, and his wife's incredible and wonderful. We're all friends," Reilly said. "So, it's, like, there's a level of trust there that allows us to really go as far as we go into the work with one another because we're friends, and I think that's really special."
Seasons 1 through 3 of Yellowstone are available on Peacock. Season 4 is expected to hit the streamer in the spring.
Yellowstone will return with Season 5 Part 1 in Fall 2022 on the Paramount Network.