Yet Another 'Yellowstone' Star Is Hinting That Season 6 Could Be the End for the Dutton Family
'Yellowstone' star Ian Bohen admits he would be 'completely astounded' if they didn't shoot season 6 – but beyond that is completely up to Taylor Sheridan
ARTICLE HIGHLIGHTS
Yellowstone creator Taylor Sheridan revealed he knows how the story of the Dutton family will end, and he's already "writing to that ending."
Star Ian Bohen admits he would be "completely astounded" if they did not shoot season 6.
But season 7 all depends on if Sheridan "wants to write another 10 episodes."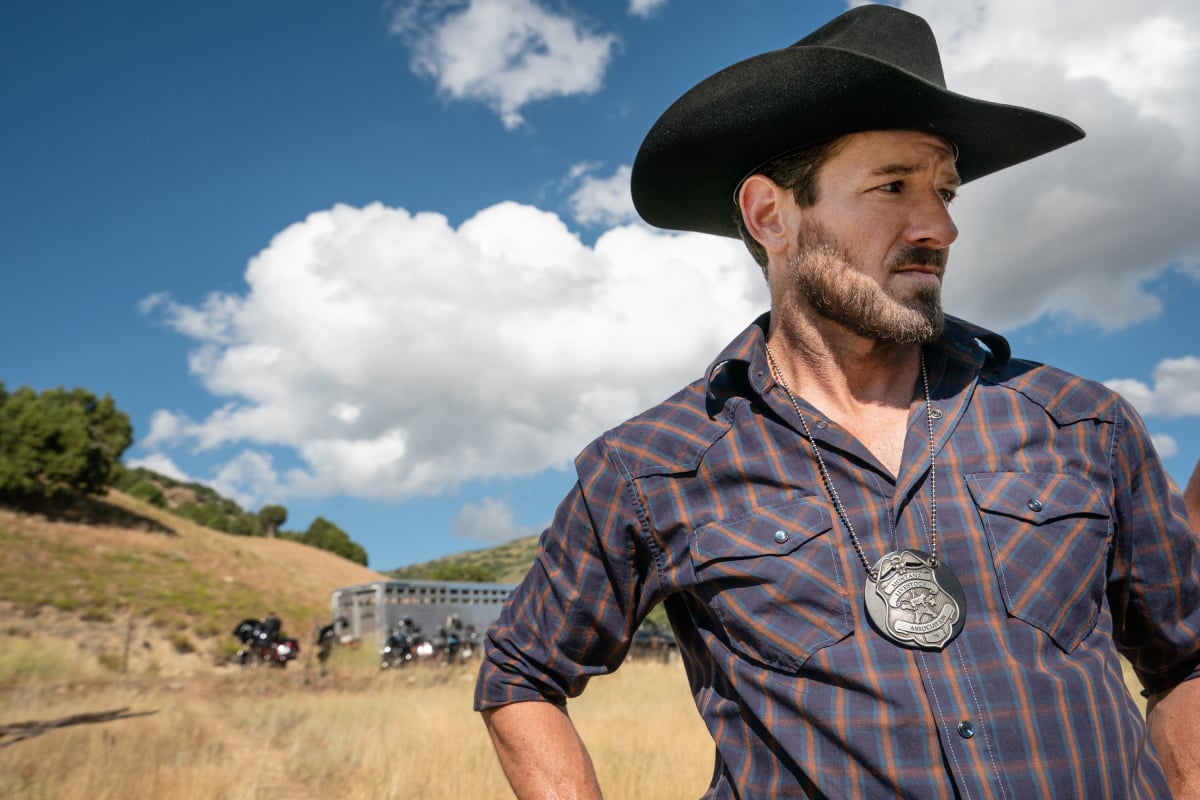 Yellowstone just received its official renewal for season 5 from The Paramount Network. And pre-production is scheduled to begin in just a few short weeks. However, star Ian Bohen — who plays ranch hand and livestock agent Ryan — is already talking about season 6. In a recent interview, Bohen became the latest Yellowstone star to hint that season 6 could be the end for the Dutton family.
Ian Bohen admits 'Yellowstone' season 5 wasn't a secret
For reasons that aren't very clear to fans, the Paramount Network waited until early February — a full month after the season 4 finale aired — to officially announce the renewal of Yellowstone for season 5.
But as Bohen recently told TV Insider, this wasn't really much of a secret. After all, the Yellowstone season 4 finale pulled in 15 million viewers. And the series is now one of the highest-rated on television. Plus, it just earned its first major award nomination with a nod from the Screen Actors Guild for Outstanding Performance by an Ensemble in a Drama.
"We are shooting in May. I don't think that's a secret at all," Bohen said.
Ian Bohen hinted that season 6 could be the end for the Dutton Family
The actor continued, explaining that they are starting season 5 soon. He added that he would be "completely astounded if we didn't shoot 6." But beyond that, the future of Yellowstone was unclear. As Bohen noted, that's all in the hands of creator Taylor Sheridan.
"I'd say that there's a fair chance we might shoot a seventh season," Bohen said. "Just depends on whether the creator wants to write another 10 episodes or if his story is finished at the 60th episode or not. So that's it. And he's gonna sit down and go, 'what do I want to do? Do I want to keep doing this or do I want to do something different?'"
The 'Yellowstone' creator made it clear the show will end sooner rather than later
Bohen is the latest Yellowstone star to hint that season 6 could be the end. Even Sheridan himself refused to confirm anything beyond that. During an interview with The New York Times, the creator revealed he already knows the end of the Dutton story. And he's already "writing to that ending."
"There's only so much hovering one can do before the story starts to lose its locomotion; you can't put it in neutral just because it's successful," Sheridan explained. "It will go as many years as it takes for me to tell the story, but you're not going to see nine seasons of it. No way."
What's next for Ian Bohen's character?
Going into season 5, Bohen believes that his character might be looking to "switch things up a bit." He noted that Ryan has been in the Yellowstone bunkhouse for a long time, and things are changing.
"There's new dynamics, new people, there's new women. I don't know if he's as satisfied as he used to be. So I think he might have his eye on a movement of some kind," Bohen explained.
The actor admits that he has "no idea" what Yellowstone season 5 will look like. But, he guessed that a "major shuffle" in the bunkhouse could happen if Jimmy (Jefferson White) really is gone to the Four Sixes Ranch in Texas.
There's a lot of improvisation in the 'Yellowstone' bunkhouse
Bohen says that everyone in the bunkhouse gets along "so well." And Sheridan gives them the freedom to come up with their own lines and character interactions. Essentially, the Yellowstone creator gives them "free reign."
"We always try to flavor stuff up and a lot of the bunkhouse stuff is improv," Bohen revealed. "Some of the lines are kind of thrown out and how much we can get away with and how far we can push it. Just because it seems to work so well. And often Taylor will say, just do that stuff, you guys, just do the thing. Go, go, go."
Seasons 1 through 3 of Yellowstone are now streaming on Peacock. Season 4 is expected to hit the streamer in the spring.