'Young Rock': Dwayne 'The Rock' Johnson Used to Tell Girls His Name Was Tomás: 'I Had an Identity Crisis'
Dwayne "The Rock" Johnson is bringing his childhood to life in the new NBC sitcom Young Rock. The comedy series — which premieres Tuesday, Feb. 16 — is based on the life of The Rock, from his childhood with his dad, wrestler Rocky Johnson, to his rebellious teenage years and time as a college football player at the University of Miami.
Many of the show's hilarious moments are borrowed from The Rock's life. That includes a time in high school when he decided to ditch the name Dwayne and reinvent himself as Tomás.
Before Dwayne Johnson became The Rock, he called himself Tomás
In a clip from the upcoming TV show, a teenage version of The Rock (played by Bradley Constant) tells a girl in one of his classes that his name is Tomás. 
"Why'd you say your name was Tomás?" one of his friends later asks. 
"Because it sounds way cooler than Dwayne," the 15-year-old future Fast Five star says. 
The scene from 'Young Rock' is inspired by real life, Johnson said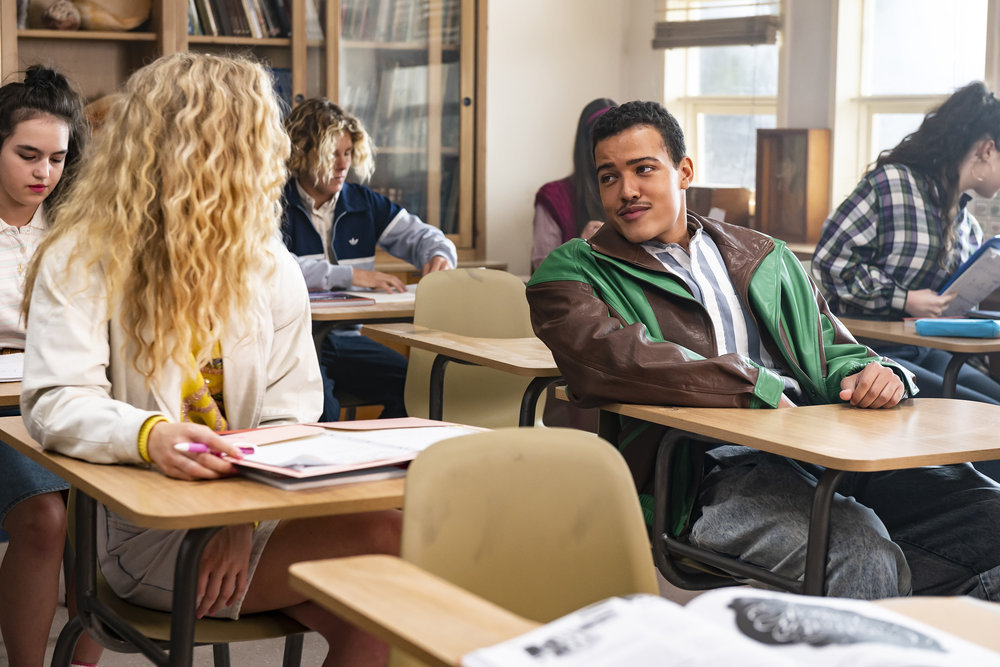 Johnson talked about drawing from his own life for the new series during a Television Critics Association panel discussion conducted via Zoom on Jan. 26. He shared that while in high school, he really did try to reinvent himself by adopting a new name — much to the confusion of his mother. 
The retired professional wrestler described himself as "a kid who had some anger issues but also thought he was really cool." 
"Clearly, I had an identity crisis. I didn't want to be known as Dwayne," he shared. His family moved frequently when he was in his teens, and when he enrolled at a new school, he started introducing himself as Tomás
"Girls used to call the house and ask for Tomás," he recalled. His mom, Ata (played by Stacey Leilua in Young Rock), would try to tell them they'd called the wrong number, but Johnson would swoop in to take the call.  
'Young Rock' also shows The Rock at ages 10 and 18 
In addition to seeing The Rock at age 15, viewers will also see him at age 10, when he's played by Adrian Groulx, and age 18, when he's played by Uli Latukefu. Johnson himself also appears in the show, playing a version of The Rock who is running for president in 2032. 
Johnson said that each actor did an extraordinary job of capturing him at each age. 
"You know these guys nailed it," he said. "It's so surreal and I want to give these guys so much credit … these guys did such a tremendous job."
Johnson says Joseph Lee Anderson's portrayal of his father is 'uncanny'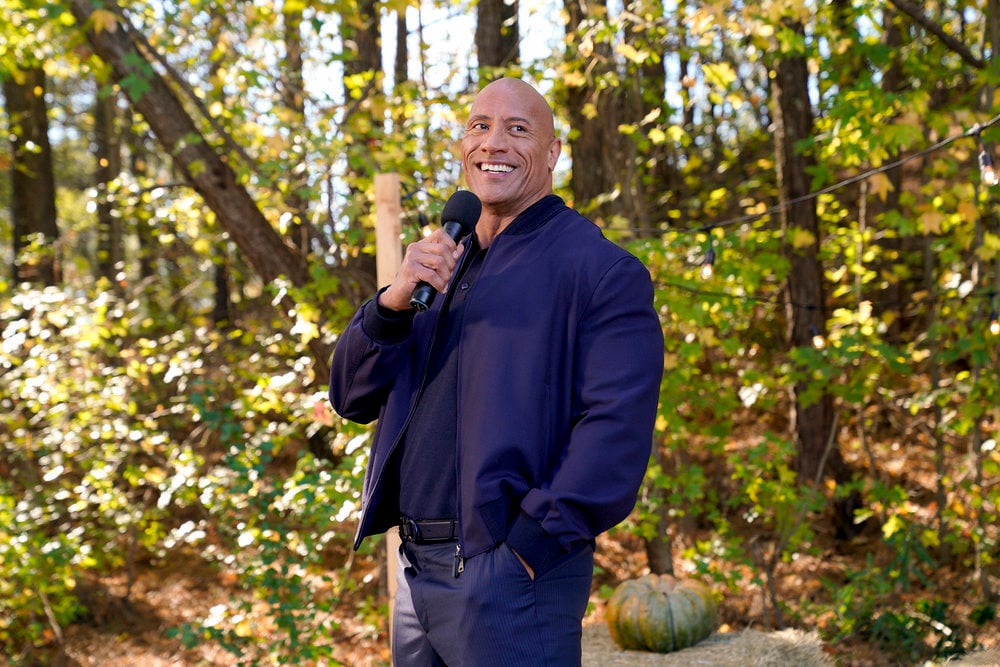 Also surreal was seeing actor Joseph Lee Anderson bring his late father back to life onscreen. Anderson spent time both watching old videos of the wrestler and talking with Johnson about his relationship with his father. The results were, according to Johnson, "incredible." 
"If you've known my dad or [have] an inkling of the world of pro wrestling and my dad, you know Joseph's portrayal is so uncanny," he said. 
Johnson was especially impressed by Anderson's ability to capture Rocky Johnson's "tough love" attitude as well as his "unique ability to make you feel good the moment you come into the room."
"That was an important quality I think that my dad had," Johnson said. He added that he felt his father — who died in 2020 — would have loved the show and Anderson's portrayal of him. 
"My old man, right now, he is beaming," he said.  
Young Rock premieres Tuesday, Feb. 16 at 8 p.m. ET on NBC. 
Check out Showbiz Cheat Sheet on Facebook!