'Your Name': Why Director Makoto Shinkai Hoped Hayao Miyazaki Never Sees His Film
Even animation fans as a whole might not be up on all their anime movies. But Japanese animated films are steadily growing in popularity. In fact, the most popular ones were released relatively recently. Take, for instance, 2016 hit Your Name. The movie was fast to inspire widespread acclaim. But director Makoto Shinkai still hopes legendary anime filmmaker Hayao Miyazaki never sees his movie. Here's why.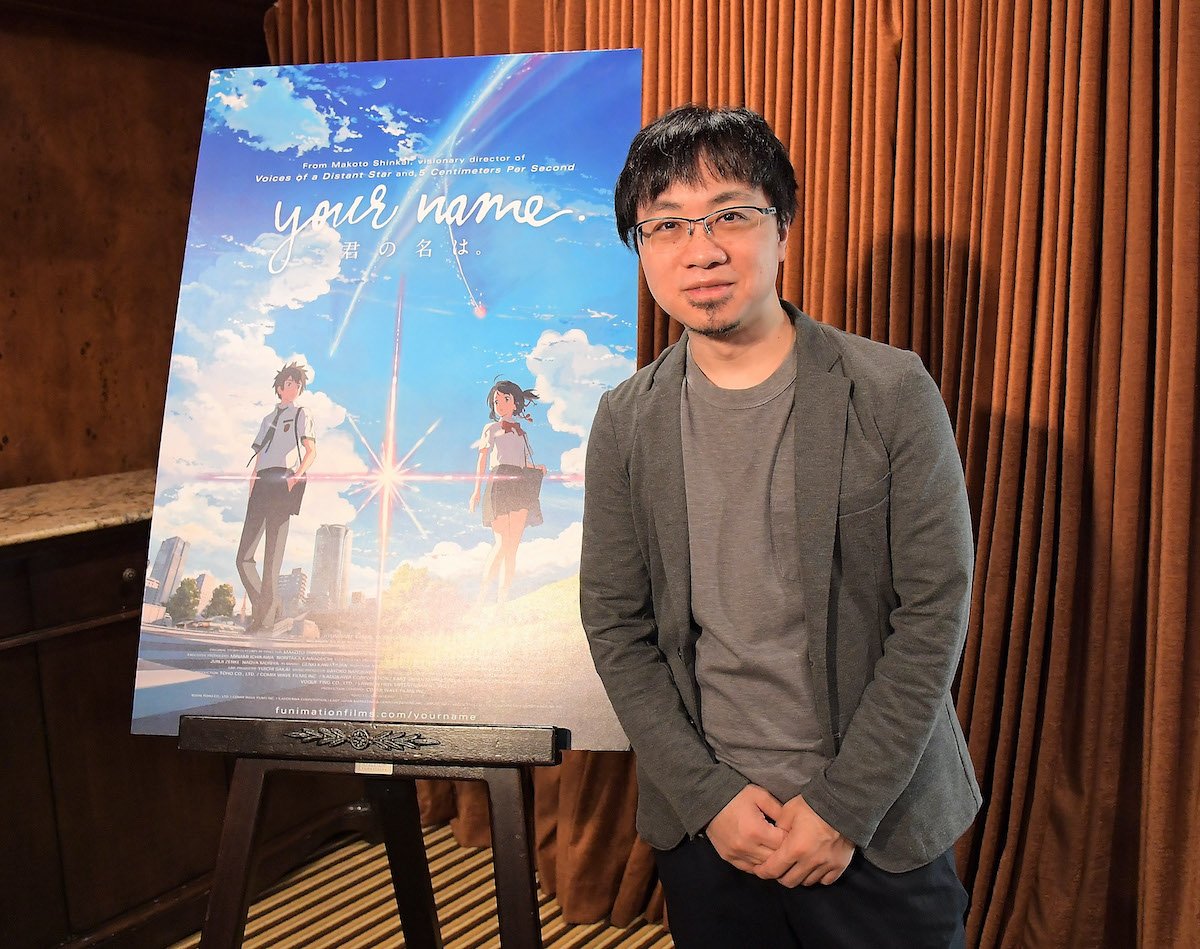 Fans heralded 'Your Name' as an instant anime classic
Your Name follows two teens, Mitsuha and Taki, who find themselves randomly swapping bodies over a long period of time. As they realize their situation, Mitsuha and Taki develop a strategy to make their lives more manageable. And along the way, they find themselves developing an attachment for each other. The film wraps together comedy, fantasy, drama, and romance in epic fashion.
And it didn't take long for Your Name is make a splash. During its theatrical run, the movie became one of the highest-grossing anime films ever made. According to Box Office Mojo, Your Name earned $358 million worldwide and universal acclaim from critics. Alas, it lost the Best Animated Feature Academy Award that year to Disney's $1 billion hit Zootopia.
Director Makoto Shinkai rejected much of this praise
Still, despite the success of his movie, Shinkai has been hesitant to accept the praise. In fact, as he told the Japan Times in 2016, he actively didn't want it to win awards or get any more of an audience. In particular, Shinkai seemed bullish about letting anime legend Miyazaki (Spirited Away, My Neighbor Totoro) — a filmmaker to whom he is compared — see Your Name.
"Of course I'm happy when people mention his name and mine in the same breath. It's like a dream. But I know they are overpraising Your Name because I am absolutely not at Miyazaki's level. Honestly, I really don't want Miyazaki to see it because he will see all its flaws. There were things that we couldn't do. For me, it's incomplete, unbalanced. The plot is fine, but the film is not at all perfect. Two years was not enough."
Shinkai might put Miyazaki on a pedestal. But in the world of anime, there's really no one like him. The filmmaker co-founded the iconic Studio Ghibli and directed so many of its most acclaimed hits. However, he has since retired, leaving many anime fans to be on the lookout for his successor as the leading voice in anime filmmaking. Thanks to Your Name, Shinkai is one of several filmmakers whose work earns such comparisons.
What other anime movies has Makoto Shinkai directed?
Your Name might be Shinkai's biggest hit. But it's far from the only movie he's made. In fact, he directed four movies prior to this one. They include 2004's The Place Promised in Our Early Days, 2007's 5 Centimenters Per Second, 2011's Children Who Chase Lost Voices, and 2013's The Garden of Words.
But with Your Name, he's achieved a whole new level of acclaim. His follow-up, 2019's Weathering with You, even briefly features Mitsuha and Taki. It too earned strong reviews and many honors. Weathering with You — much like the Studio Ghibli releases — is currently available to stream on HBO Max.