Zara Tindall Has Very Different Rules When It Comes to Her Kids Than Her Famous Cousins William and Harry
ARTICLE HIGHLIGHTS
Zara Tindall is the first cousin of Prince William and Prince Harry.
Mike and Zara Tindall are the parents of three.
Their place in the royal line of succession allows them more freedom when it comes to their kids.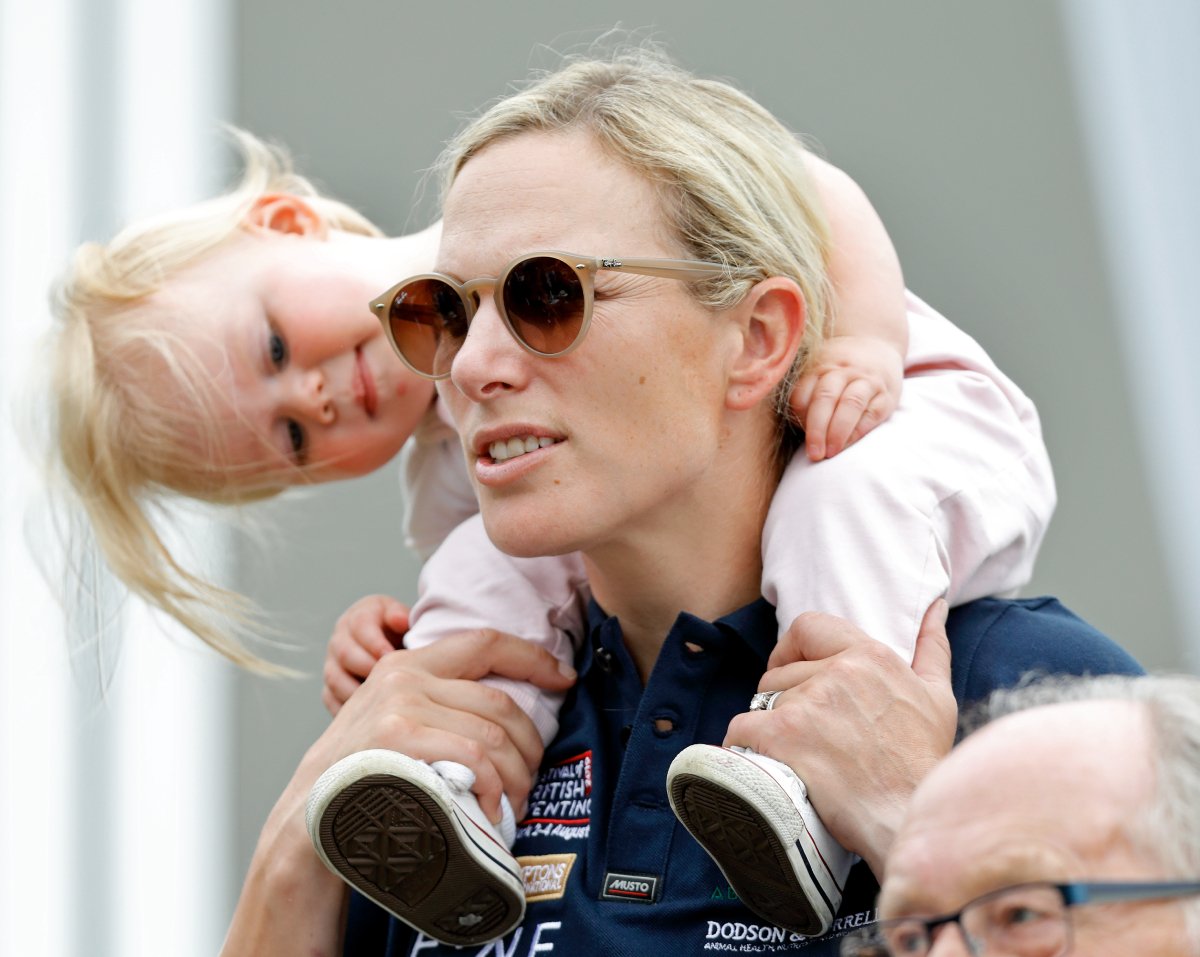 Zara Tindall is the cousin of Prince William and Prince Harry. Meaning she lives the luxurious life of a royal, without the harsh scrutiny and strict rules that come with being in the front of the succession line to the throne. Zara and her husband Mike also have very different rules when it comes to their children.
Zara Tindall and Prince William were born just one year apart
The entire world has had their eyes on Prince William ever since Prince Charles and Princess Diana introduced him on the steps of the Lindo Wing at St. Mary's hospital. He was born on June 21, 1982, and introduced to the press and royal watchers the next day.
Just one year prior — on May 15, 1981 — Queen Elizabeth's only daughter Princess Anne gave birth to her second child — Zara Phillips. Princess Anne was the first royal to give birth in the famous Lindo Wing. She walked out of the hospital the next day with her daughter in her arms.
With William and Zara being so close in age, the cousins have grown up together and formed an incredibly close bond.
Mike and Zara are the parents of three
Just like her cousin William, Zara has three children. She and her husband Mike — a former rugby star — are the parents of Mia, 7, Lena, 3, and baby Lucas. As royal parents, both William and Zara have followed the parenting rule of formally announcing the birth of their children. But, each one has gone about this in very different ways.
According to Reader's Digest, royal parents must follow certain customs from the moment their children are born. The first rule is that the sovereign — which is currently Queen Elizabeth — must be the first person notified of the birth.
Then, a royal proclamation is displayed on an easel in front of Buckingham Palace. And the public gets a viewing of the newest royal addition and their parents. Which is something William and Kate Middleton have done after the births of Prince George, Princess Charlotte, and Prince Louis.
Zara Tindall has very different rules when it comes to her kids compared to her famous cousins
When Zara gave birth to Mia and Lena in 2014 and 2018 respectively, Buckingham Palace made the announcements. However, Mike took to social media to confirm his daughters' names.
"For everyone who has asked what our daughter's name is, it's Mia Grace Tindall," Mike tweeted just days after his oldest child's birth.
When Lena was born, Mike was asked on social media how to pronounce the name and he replied, "Pronounced like Lay-na."
When baby Lucas was born in March 2021, a spokeswoman for the Tindalls shared his name. But instead of the palace breaking the news, it was Mike who dished on his son's arrival during an episode of The Good, The Bad & The Rugby podcast.
The Tindalls had a joint baptism with Princess Eugenie and Jack Brooksbank
Mike and Zara chose names that they liked for the children instead of opting for traditional royal names. However, they did give Lena the middle name Elizabeth after Her Majesty. And Lucas' middle name is Philip, in honor of the late Duke of Edinburgh.
Another royal parenting rule — since the monarch is the head of the Church of England — is that royal children must be baptized. And the babies must wear a traditional christening gown, which is a replica of the one first worn by Queen Victoria's daughter in 1841.
But in a rare move, Zara and Mike had Lucas christened alongside his cousin August, the son of Princess Eugenie and Jack Brooksbank.
Zara Tindall wants her children to have normal lives
Even though her children are part of the royal family, Zara and Mike are trying to give their kids the most normal lives possible. Zara even turned down Queen Elizabeth's offer to give her children the titles of Prince and Princess.
According to Mike, people might find their life odd. But he says the royals are all "good, fun people" and "just a normal family."
"I'm on the edge of that world. You might call it bizarre, but you see the extreme side of it at something like William's wedding. If you spend time with them in a social setting, they're the nicest people around," Mike insisted. "They have this persona outside, but inside you see they're a normal family."
RELATED: How Kate Middleton Plans On Breaking Royal Protocol When It Comes To Raising Her Kids
Related post url: