Zayn Malik: How Taylor Swift Reacted When He Once Wanted to Make a Song With Her
Zayn Malik and Taylor Swift make very different songs; however, they once collaborated for a hit duet. During an interview, Malik revealed how Swift reacted when he wanted to collaborate. Swift also opened up about what she thought of Malik as a person at the time.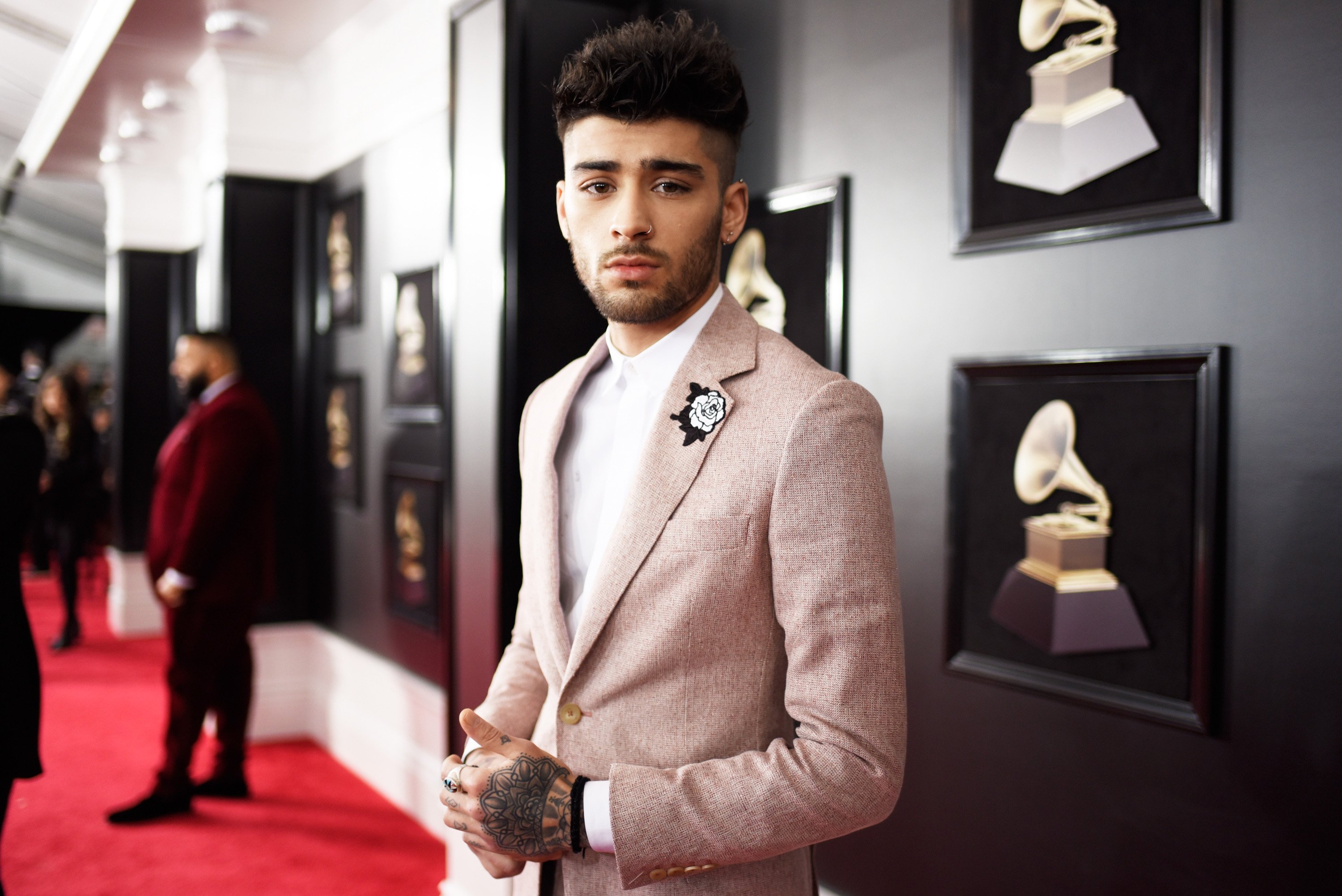 Zayn Malik and Taylor Swift performed a song for a popular film franchise
The Fifty Shades of Grey films had plenty of star power on their soundtracks. Beyoncé, Ellie Goulding, The Weeknd, Halsey, and others contributed songs to the movies. Like the films themselves, the songs from the Fifty Shades of Grey series tended to be pretty sexual. 
Sex is a major theme in Malik's music, so it's only fitting he appeared on "I Don't Wanna Live Forever" from the Fifty Shades Darker soundtrack. The final version of the song is a duet between Malik and Swift. 
How the song came to be
During an interview on Elvis Duran and the Morning Show, Malik discussed how the duet came to be. "We were kind of in separate places when I mentioned the idea to her," Malik said. "I spoke to her on the phone, and she heard the song 'cause [producer Jack Antonoff] had played it to her. She really liked it, and she went in the studio the next day."
Malik revealed Swift was friends with his then-girlfriend, Gigi Hadid. "The interesting thing was she's actually friends with Gi, so she already reached out because Jack had just played her the song anyway," Malik continued. "She mentioned to me that she liked the song, so I already kind of knew in the back of my head that she liked it, so I asked her if she wanted to be on it and she was cool with it."
According to Billboard, Swift revealed she got along with Malik before she even worked with him. "He's also incredibly talented and I feel really lucky to get to do this song that I'm really proud of with him and with [director Grant Singer] and everybody involved," Swift said. "It's been amazing."
The way the world reacted to Zayn Malik and Taylor Swift's 'I Don't Wanna Live Forever'
"I Don't Wanna Live Forever" became a massive hit. It peaked at No. 2 on the Billboard Hot 100 and lasted on the chart for 23 weeks. It's Malik's only top 5 hit in the United States besides his No. 1 single "Pillowtalk." 
"I Don't Wanna Live Forever" also became popular in the United Kingdom. According to The Official Charts Company, the track reached No. 5 in the U.K. and remained on the chart for 22 weeks. In the U.K., "I Don't Wanna Live Forever" is Malik's highest-charting single besides "Pillowtalk" and "Dusk Till Dawn."
Meanwhile, Fifty Shades Darker was a massive hit as well. Box Office Mojo reports the movie earned over $46 million during its opening weekend. Ultimately, Fifty Shades Darker grossed over $381 million worldwide. "I Don't Wanna Live Forever" probably didn't make Fifty Shades Darker a hit, but it certainly didn't hurt the film.