Zoë Kravitz's Catwoman Costume Pays Homage to Michelle Pfeiffer
In new photos from the set of 'The Batman,' Zoë Kravitz is seen wearing a pair of boots similar to those worn by Michelle Pfeiffer in 'Batman Returns.'
Filming has resumed on The Batman, the Robert Pattinson and Zoë Kravitz-led flick from Matt Reeves. Kravitz has taken on the iconic role of Catwoman/Selina Kyle, adding her to the short list of actresses who've gotten to wear the infamous catsuit throughout Hollywood history.
One of the most (if not the most) iconic portrayals of Catwoman was Michelle Pfeiffer's. Her sinister, sultry, whip-wielding Catwoman made her debut in 1992's Batman Returns, and just one of the many memorable moments from the film was her catsuit.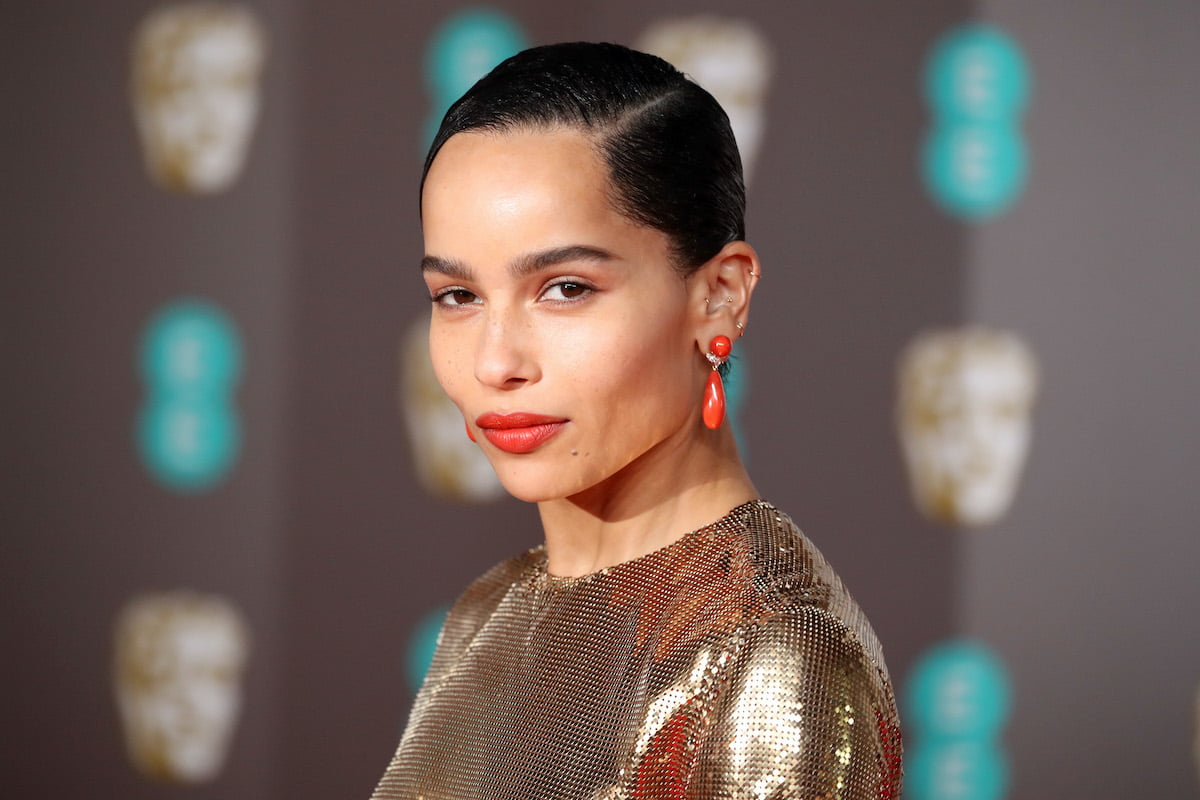 Zoë Kravitz's Catwoman boots should look familiar
New photos caught during The Batman filming in Liverpool, England on Oct. 12 give fans a glimpse at Selina Kyle's fashion in the upcoming movie, and one detail of her sleek, all-black look should stand out to any Pfeiffer stans.
In the photos, Kravitz is seen walking arm-in-arm with John Turturro, who plays Carmine Falcone. She's wearing a long, shiny black coat with a matching fascinator, and if you look closely at her shoes, the boots are a close likeness to the ones Pfeiffer wore in 1992. If they're not the same exact shoes, they're similar enough to appear to be an homage. And trust, it's a look.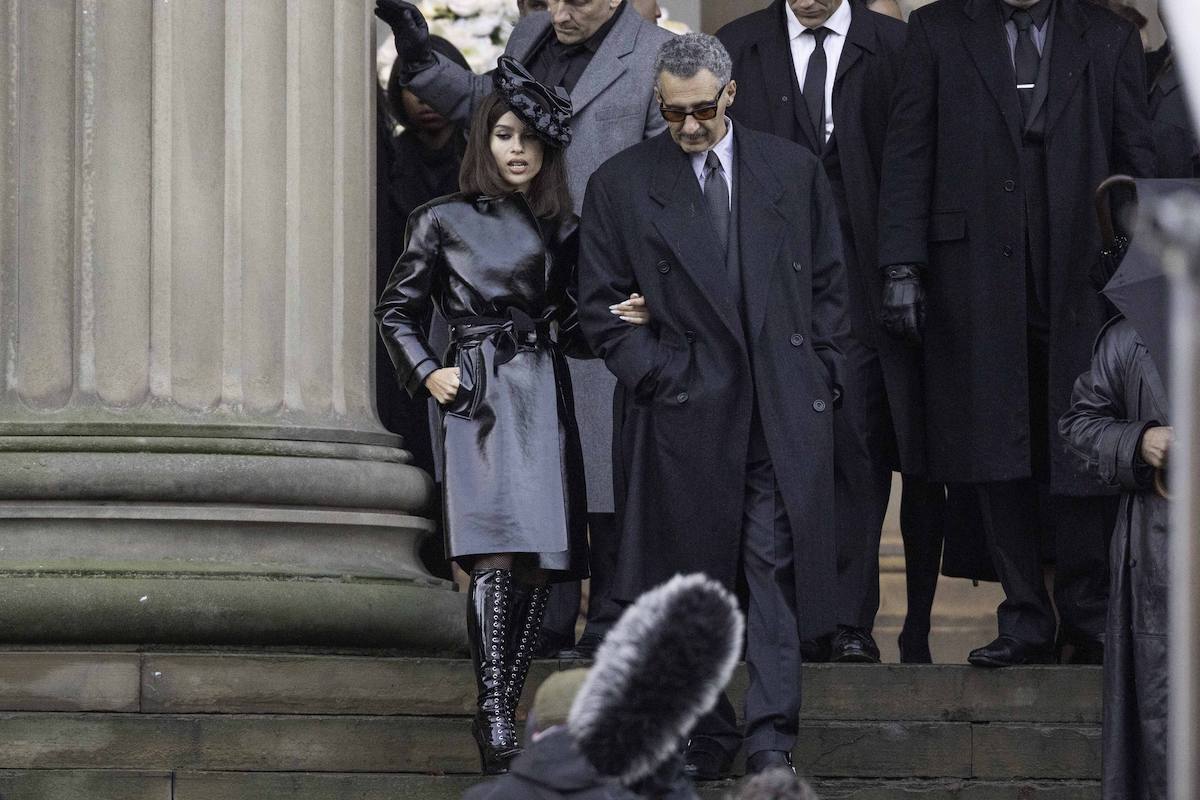 Lace-up boots are a Catwoman signature
One thing all of the film Catwomen have in common is their shoes. No matter the look of their various suits, Catwoman has always done her deeds in heels. Pfeiffer wore lace-up, heeled boots. Barry donned open-toe stiletto booties. Hathaway wore thigh-high, high-heeled boots. Kravitz, it seems, has opted for the lace-up boots tradition, and that's not the only inspiration she's drawn from the Maleficent: Mistress of Evil star.
In an interview with IndieWire published Jan. 18, Kravitz admitted that Pfeiffer's Catwoman is one of her biggest inspirations.
"I think Catwoman is an iconic character," the Big Little Lies alum said. "I was never into a lot of comic books, but that world was always really intriguing to me. And then, of course, Michelle Pfeiffer—her performance has always been super inspiring to me. It just felt iconic."
Zoë Kravitz's Selina Kyle is influenced by Michelle Pfeiffer's performance in 'Batman Returns'
Kravitz noted that the simultaneous ferocity and softness Pfeiffer brought to the role is something she is trying to emulate in her rendition. As she said,
I think Catwoman/Selina Kyle represents really strong femininity, and I'm excited to dive into that. I think femininity represents power, and I think it's a different kind of power than masculine power. That's something that's really interesting about Batman and Catwoman. I think Batman represents a very kind of masculine power, and Catwoman represents very feminine power—slightly more complicated, and softer, too. I like the idea that you can be soft, you can be gentle and still be very powerful and still be very dangerous.
Pfeiffer herself has even given some sage words of advice to the 31-year-old star.
Speaking with Michael Strahan on Good Morning America on Oct. 14, 2019, the Scarface alum quipped, "Make sure, whilst designing the costume, they consider how you're going to go to the bathroom—minor detail. It's an important one."
The Batman is slated to hit theaters March 4, 2022.