'1883': Is Elsa Dutton Pregnant? Everything Ennis Actor Eric Nelsen Said About the Potential Pregnancy
[Spoiler alert: Spoilers ahead for 1883 episode 5.]
Paramount+'s Yellowstone sequel, 1883, gives a vivid depiction of life for settlers. James and Margaret Dutton are on a mission to successfully settle out West, and they must cross dangerous lands to do so. Their daughter, Elsa Dutton, narrates much of the story — and her love interest, Ennis, died in 1883 episode 5. So, is Elsa pregnant? Here's what actor Eric Nelsen said about the fan speculation.
Isabel May plays Elsa Dutton in the 'Yellowstone' prequel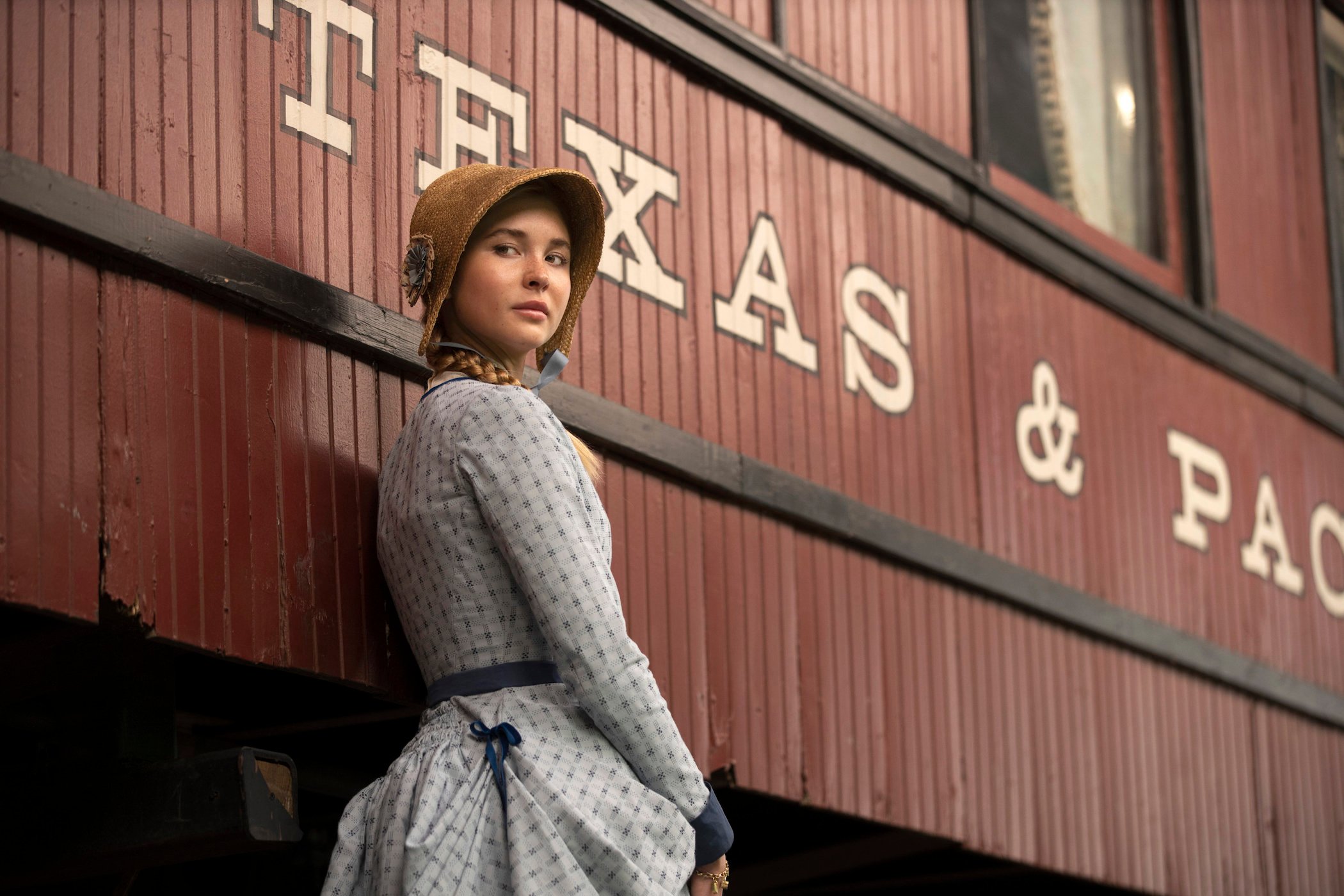 Faith Hill and Tim McGraw play Margaret and James Dutton in 1883. And newcomer Isabel May stars as their teen daughter, Elsa Dutton. Elsa has a mind of her own on the show, and she frequently bends the rules her parents set for her, getting her into mischief. And May talked about what it was like filming the show, experiencing the harsh elements, and learning to ride a horse.
"I've never sweated that profusely," May told Town & Country. "There's something gratifying about it because you can leave saying, 'I was fully in that. I was shaking the way that my character needed to be shaking for real.'"
Additionally, May said the cast doesn't wear makeup. "We wear dirt," she added. "It's like a natural contour. I'm just going to start wearing dirt everywhere I go. I actually really like it. You don't care what you look like. There's none of that ridiculousness, you're just fully invested."
Fans saw May's acting range through 1883 episode 5, too, when her character falls in love with Ennis. Sadly, Ennis died via a gunshot wound to the chest.
Is Elsa pregnant in '1883'? Here's what Ennis actor Eric Nelsen said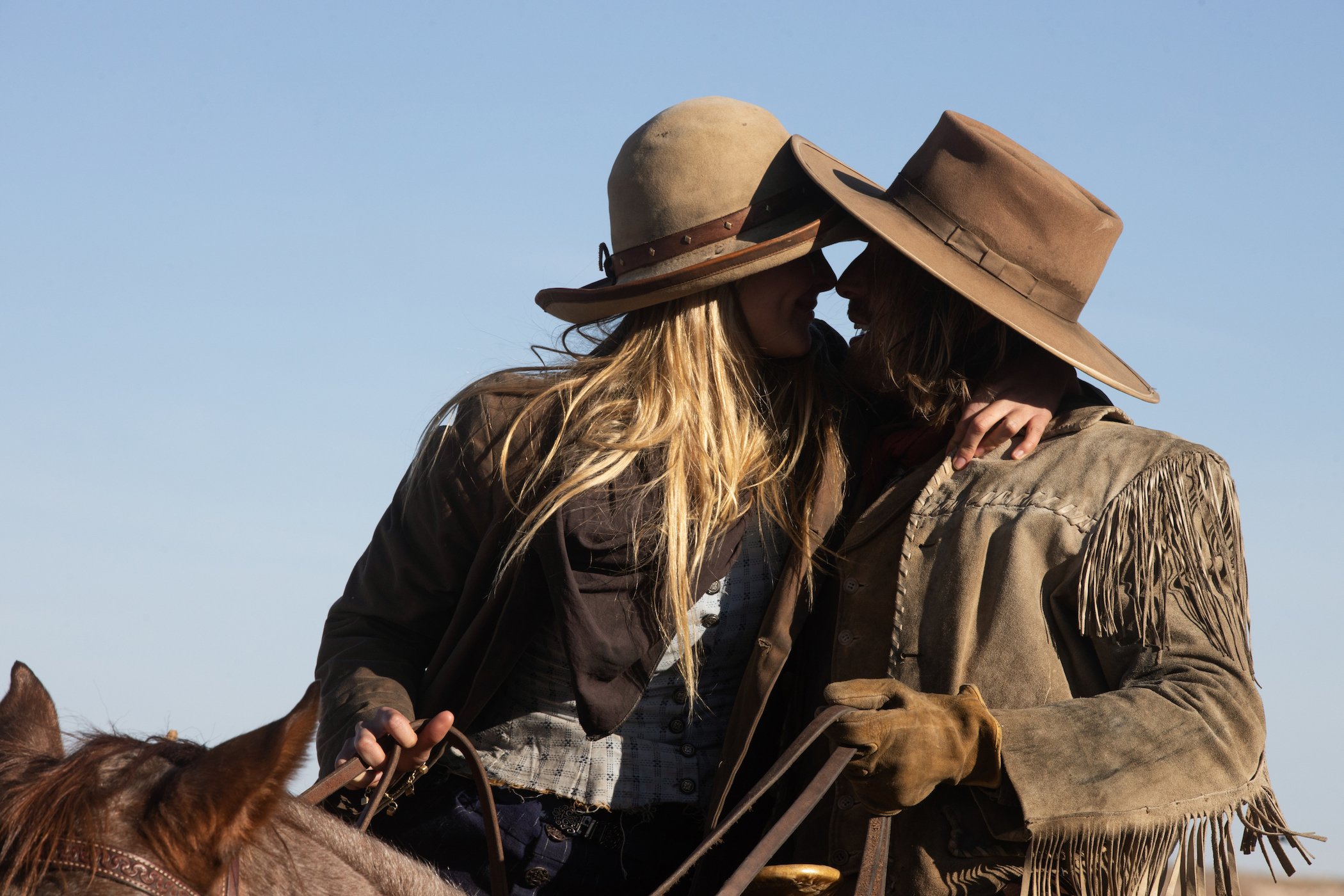 1883 episode 5 explored Elsa and Ennis' relationship to the fullest. The two characters decided they wanted to be together forever, and they had sex — though Elsa's parents certainly didn't approve. Ultimately, Elsa and Ennis didn't care what the Duttons thought, though. They made it clear they would pursue their relationship no matter what.
Now that Ennis is dead, fans want to know what will happen with Elsa. Is Elsa pregnant in 1883 moving forward? Ennis actor Eric Nelsen responded to the subject via an interview with CBS8.
"It leaves everyone wondering and questioning," Nelsen said. "I can't divulge that information because those are big questions in the storyline, but I will say, regardless of what happens, it's obviously a tragic event in her life and she's going to be approaching anything that happens to her from here with that weight on her shoulders. We're going to see her walk through the rest of this journey with a much heavier foot than she did before."
With that said, if Elsa is pregnant, it's clear she finds the strength to carry on. "You're not going to see Elsa like you saw her before, going forward," Ennis added. " … For her to go through this tragedy with Ennis … it gives her the strength and power that she otherwise maybe wouldn't have had."
Does Elsa die in 1883? The beginning sequence shows she's headed for trouble
While Eric Nelson won't give fans a straight answer regarding a possible pregnancy for Elsa, fans fully expect she may die by the end of 1883. The first sequence in the show depicts Elsa fighting with Native Americans, and she gets shot with an arrow. Does Elsa die by the end?
According to The Cinemaholic, it's likely Elsa dies between 1883 and 1893. While the show hasn't confirmed her death, it seems likely fans see her death in the first sequence of the first episode. The publication also notes she's missing from flashbacks seen in Yellowstone, which also may allude to her death.
Check out Showbiz Cheat Sheet on Facebook!