'1883': Noemi Actor Gratiela Brancusi Refused to Stop Filming Her Nude Scene Despite Extremely Hazardous Conditions
Fans watching Taylor Sheridan's Yellowstone spinoff, 1883, are gaining a newfound appreciation for Noemi. Gratiela Brancusi plays Noemi, the traveler whose husband died along the way. She developed a love for Thomas, and together, viewers watch their love story unfold. But Brancusi explained how the couple's love scene didn't go according to plan. Here's what she said about the potentially dangerous mishap and how she refused to stop filming.
Gratiela Brancusi from the '1883' cast talks Noemi's love story with Thomas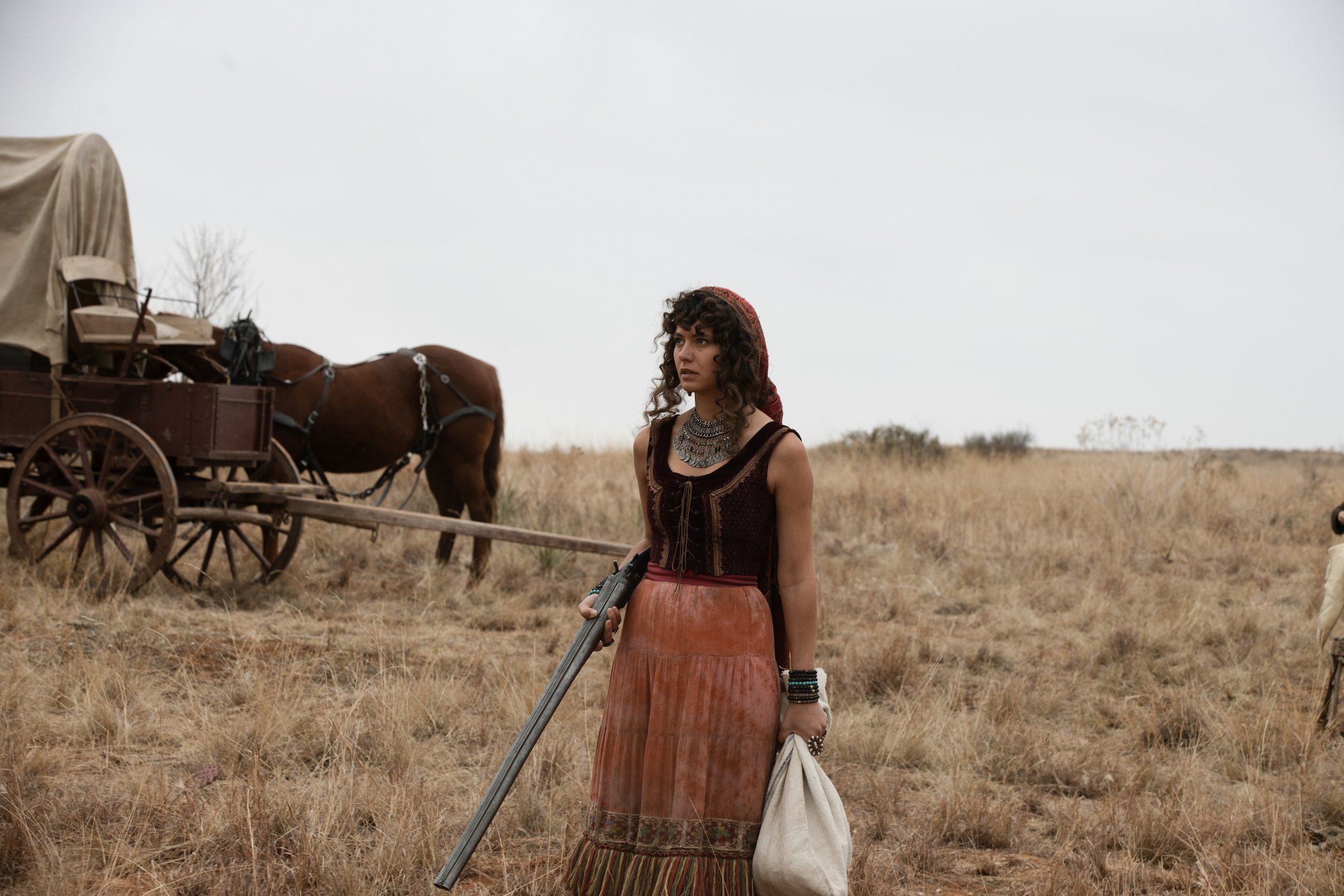 Gratiela Brancusi comes to life as the Roma immigrant Noemi in the 1883 cast — and her relationship with Thomas is getting serious quite quickly. In 1883 Season 1 Episode 6, Thomas gifts Noemi a silver glass he received from a trading post. They continue to get close and connect as outsiders making their journey together across the Great Plains.
"The mirror tells her that she's on his mind and in his heart even when she's not around him," Brancusi told TVLine. "We always joked, LaMonica [Garrett] and I, that it's like an engagement ring. He wants her to see herself the way he sees her, because she struggles with feeling like a bad mother and a bad Roma woman and a bad widow, and I think he just sees a beautiful, bold woman, and he wants her to see that."
While Noemi and Thomas will continue to develop their relationship, Brancusi also teased that "the stakes are high from now on," so their love story might hit some trouble ahead.
Gratiela Brancusi recounted the mishaps she experienced during her nude scene — and how she wouldn't stop acting
Filming as Noemi in the 1883 cast isn't easy, and Gratiela Brancusi talked about her experience filming her nude scene with Thomas.
"It was such a windy night," she told Taste of Country. "When we got there, it was so warm, and I was like, 'Oh my god, Mother Earth is being kind to me today.' And 40 minutes later, it was all gone, and I was sorry I spoke too early."
The wind almost caused a major filming catastrophe, too. It was so powerful that she heard another crew member attempting to hold down a tent that threatened to fly away — all while Brancusi was in the nude.
"In the middle of a take, we heard this sound — I can't remember who it was, but they were trying to hold this tent down because of the wind," she added. "And we heard someone go, 'Oh my god!' Because I had already dropped the dress, I just kept going. I was like, 'I am not sacrificing this … we made it this far, we are doing this take.'"
While the weather threatened Brancusi's safety, she felt comfortable at the hands of production and her fellow cast members when filming the scene. "Because the idea of being naked in front of people is the thing that one is the most afraid of — and me, too," she noted. "But because of how everyone was there to take care of me and protect me, it was such a generous experience."
Margaret Dutton actor Faith Hill said she was 'uncomfortable' during her nude scene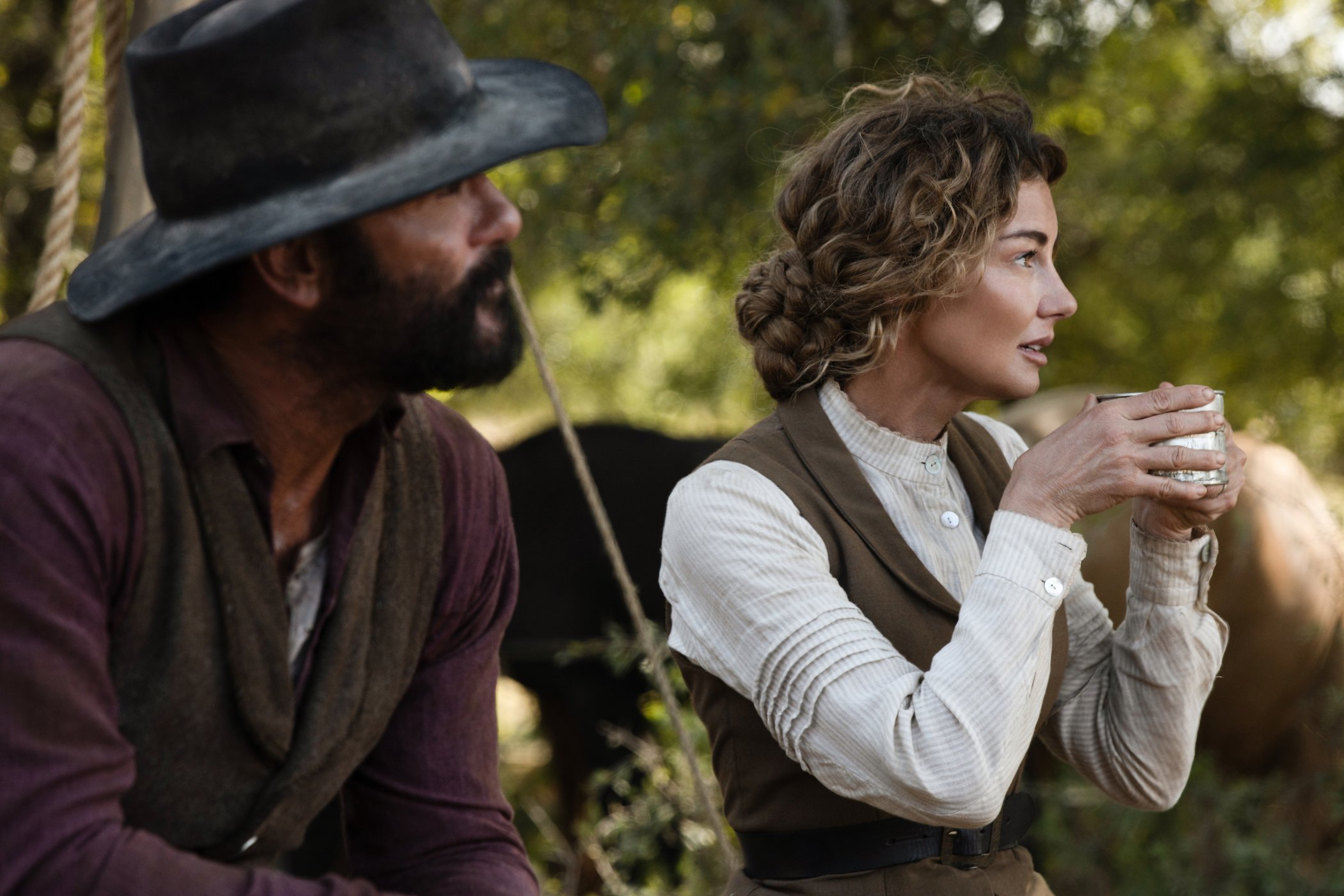 Gratiela Brancusi had an overall comfortable and good experience filming her nude scene in 1883. But such was not the case for Faith Hill. Hill plays Margaret Dutton, and she had an early nude scene with her husband in the show and in real life, Tim McGraw, who plays James Dutton. Unfortunately for Hill, getting nude was way outside of her comfort zone.
"It was really uncomfortable for me personally because I'm a very shy person in that type of situation," Hill told People. "I obviously feel comfortable with my husband, but this is different. For intimate scenes, I feel like that belongs to us."In the end, though, Hill admits the bathtub scene "turned out to be beautiful."
1883 airs new episodes on Sundays on Paramount+.
Check out Showbiz Cheat Sheet on Facebook!