'90 Day Fiancé' Tell All: How Does Jess Caroline Respond When She's Asked If Colt Johnson Broke Her Heart?
On 90 Day Fiancé: Happily Ever After, Jess Caroline broke up with Colt Johnson after coming to Las Vegas and confronting him about what she learned from other women. After Colt invites Jess to come and see him, they meet up at a cat café, and Jess tells Colt that she's been contacted by other women and sent screenshots. She says Colt has sent pictures to these women as well.
When they take the argument back to Colt's house, he reveals the full truth of matters: Vanessa Guerra, a woman Jess didn't even want Colt speaking to, was living in his house with him. After all the mounting evidence, Jess breaks up with Colt for good.
Despite the breakup, they have to see each other, at least virtually, at the three-part Tell All.
Colt Johnson and Jess Caroline discuss what happened between them on the virtual Tell All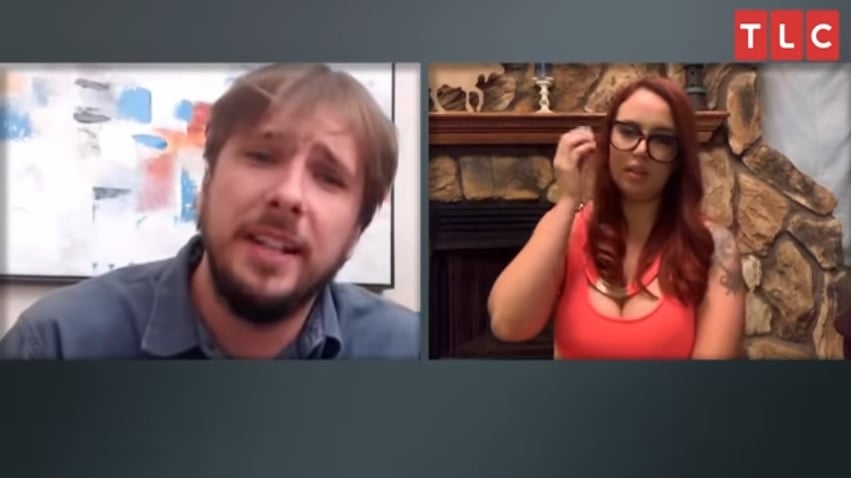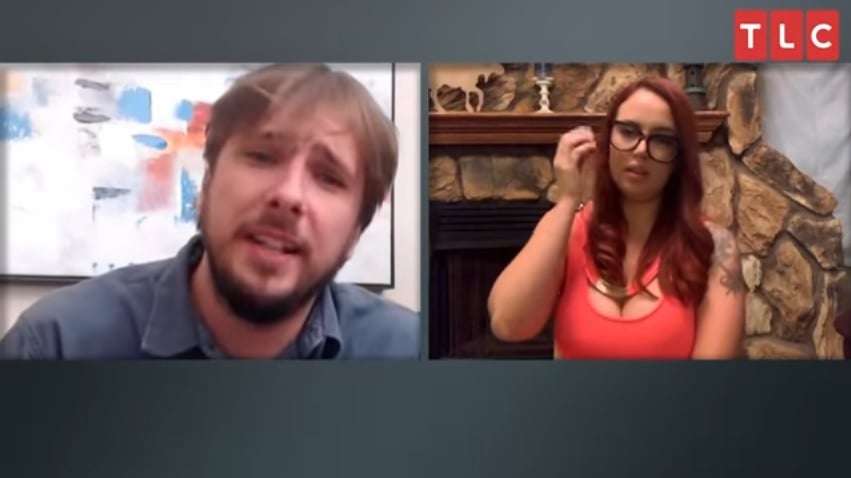 The season is almost over, but there is still the juiciness of the Tell All to get through. And it wouldn't be complete without Colt and Jess having to talk one last time. Things aren't very cordial at first, and it gets even worse when their relationship is brought into center focus. Colt admits they haven't spoken since after they broke up.
"It's over," Colt says. "She might as well be a stranger."
Jess replies by saying, "For boyfriend, you know, he's terrible."
Colt then addresses Jess directly, and says that she wanted to "change" him. He goes on to say she didn't love him, and not to act like she was the "best girlfriend."
"You want to say I don't love you Colt?" Jess asks him.
"What did you love about me sweetheart?" Colt continues.
"I loved you, I have this relationship alone," Jess replies. Debbie, Colt's mother, gets involved, and calls Jess a "liar."
Jess replies by telling her to "shut up," and says she won't talk with her. Debbie ends up getting up and leaving, and Colt and Jess continue going at it.
Jess is asked if Colt broke her heart
RELATED: '90 Day Fiancé': Colt Johnson Calls Jess Caroline 'Jealous' and 'Insecure'
Related post url: 
Shaun Robinson, the host, asks Jess if Colt broke her heart. "Hey Jess, did Colt break your heart?" Shaun asks her.
"Yes," Jess replies. "When we started dating, he's really nice," Jess tells Shaun. "And he's making you promise. A hundred percent promise. He make me, I want to marry you, I want to have kids with you. Why he don't say the truth? Why he lie to me? Why play with women? That's not right. You know? If you don't want nothing serious with people, don't say nothing. You manipulate people."
"You throw around sex like it's going out of style, let me tell ya," Colt says. He goes on to say they manipulate each other.
Then the pictures get brought up, and Colt says that it happened when they returned from Brazil, and they weren't getting along. Jess says that Colt started sending the pictures before they even went to Brazil.
"For your ego, you know that is a narcissist," Jess tells Colt. "You play with woman, for you it's normal, for you it's right to lie for a lot of people, and it's not nice, it's not right."
Colt replies with a shocking statement. "Jess, I sent pictures of my d*** out to women, because that's what I do for affection when I think my girlfriend has broken up with me, doesn't give me affection, says she's going to go bang her ex, bang her friend, bang some guy in Chicago, bang some guy in Washington, D.C., bang some guy over there," Colt says.
Larissa Dos Santos Lima, his ex-wife, says he has "no morals."
It looks like Colt Johnson and Jess Caroline are completely over. We'll have to see how the rest of the Tell All goes.