Adam Driver Swears He Didn't Mean to Make His Juilliard Classmates Cry
Students at Juilliard are known for being the best of the best. They're hard-working and dedicated, but it's a very different kind of dedication than you see in the military.
However, when Adam Driver left the Marines, he decided to use his military training to help him succeed at Juilliard. But, he may have taken his intensity a bit too far with his artsy classmates.
Adam Driver decided to become an actor after a near-death experience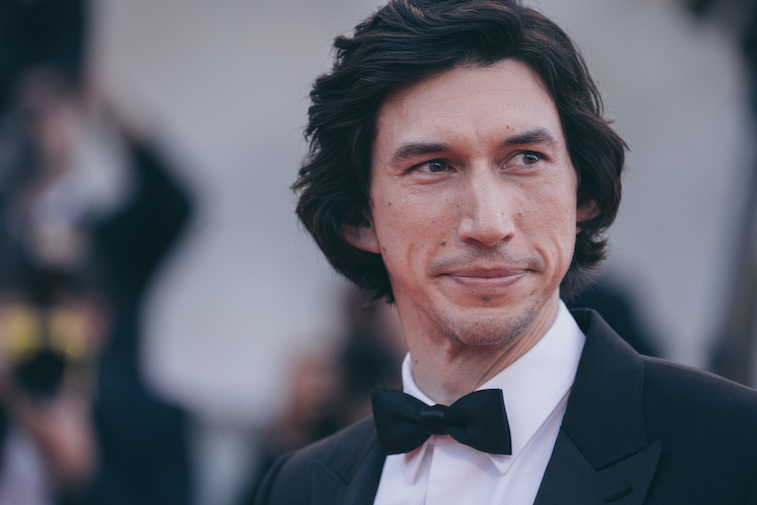 Driver loved acting from a young age. After high school, he applied to Juilliard but wasn't accepted. So, he moved out to Hollywood to find success on his own. Unfortunately, after only four days, he was out of funds and found himself moving back home.
When 9/11 happened, he was inspired to join the military and he found that the lifestyle suited him well. According to Rolling Stone, he trained at Camp Pendleton in California where he had a close brush with death. During a training exercise, his group was the target of deadly white phosphorus. They were saved only by the direction of the wind.
The experience made him aware of his own mortality. "when you're in the military," Driver said, "you're confronted with your own mortality." He started to think about his life and what he wanted out of it. "I was like, 'I'm going to smoke cigarettes and be an actor when I get out.' Those were my two thoughts. I wanted to smoke cigarettes and be an actor."
A mountain bike accident caused Driver to be medically discharged, so he reapplied to Juilliard, and this time he was accepted.
Adam Driver used his Marine training at Juilliard
When Driver went to Juilliard after the Marines, he maintained the same intensity in the more relaxed environment, which made him seem odd to his classmates. He would run from his apartment in Queens to the Juilliard campus in Manhattan to maintain his fitness.
And he poured himself into studying theater with unusual intensity, binge-watching old movies, or reading play after play in the library.
"I think he thought other people weren't as committed," said Richard Feldman, a professor at Juilliard.
Driver's hardcore personality continued in class when they were practicing a scene. He surprised his classmates, who weren't used to the intense nature of his dedication to the art. "I think I made a lot of people cry," Driver admitted.
Sometimes he would remember about his old Marine pals and wonder what they thought about his new life.
"All my friends were overseas, while I was in a cushy air-conditioned room watching somebody give birth to themselves," Driver told Rolling Stone. "I'm like, 'What the f*** am I doing?"
Adam Driver gives back to the military with theater
Driver's hard work at Juilliard paid off, and now he's a real actor with roles on TV and Film, although he prefers the stage. Now, Driver, with the help of his wife Joanne Tucker, used his success to give back to the military by creating a non-profit organization, called Art in the Armed Forces (AITAF). The organization brings theater to the military so that veterans have somewhere to direct their focus and energy.
His own time in the Marines is what inspired Driver's creation of the non-profit. According to People, while Driver was enlisted, he felt that there wasn't enough thought-provoking and impactful entertainment being offered to service members. So he created AITAF as an alternative to the standard event that are usually provided.
According to the organization's website, AITAF's mission is to "use the powerful shared experience of the arts to start conversations between military and civilian, service member and family member, the world of the arts and the world of practical action."
The unlikely combination of military service and acting has had great results for Driver. Now, he's able to share his successful combination with other Americans.