'Barefoot Contessa' Ina Garten's Favorite Holiday Cocktail Recipe Is a Unique Twist on an Old Fashioned
Ina Garten is a queen of the kitchen. The Barefoot Contessa star is a go-to source for a slew of holiday cooking recipes, but she's also beloved for her cocktail concoctions.
No matter your socially distant holiday plans this year, Ina Garten's favorite holiday cocktail recipe is sure to bring you some much needed cheer. And if you love a good Old-Fashioned, a Brandy Crusta, or Sidecars, Garten's Sidecars with dried cherries cocktail recipe is for you.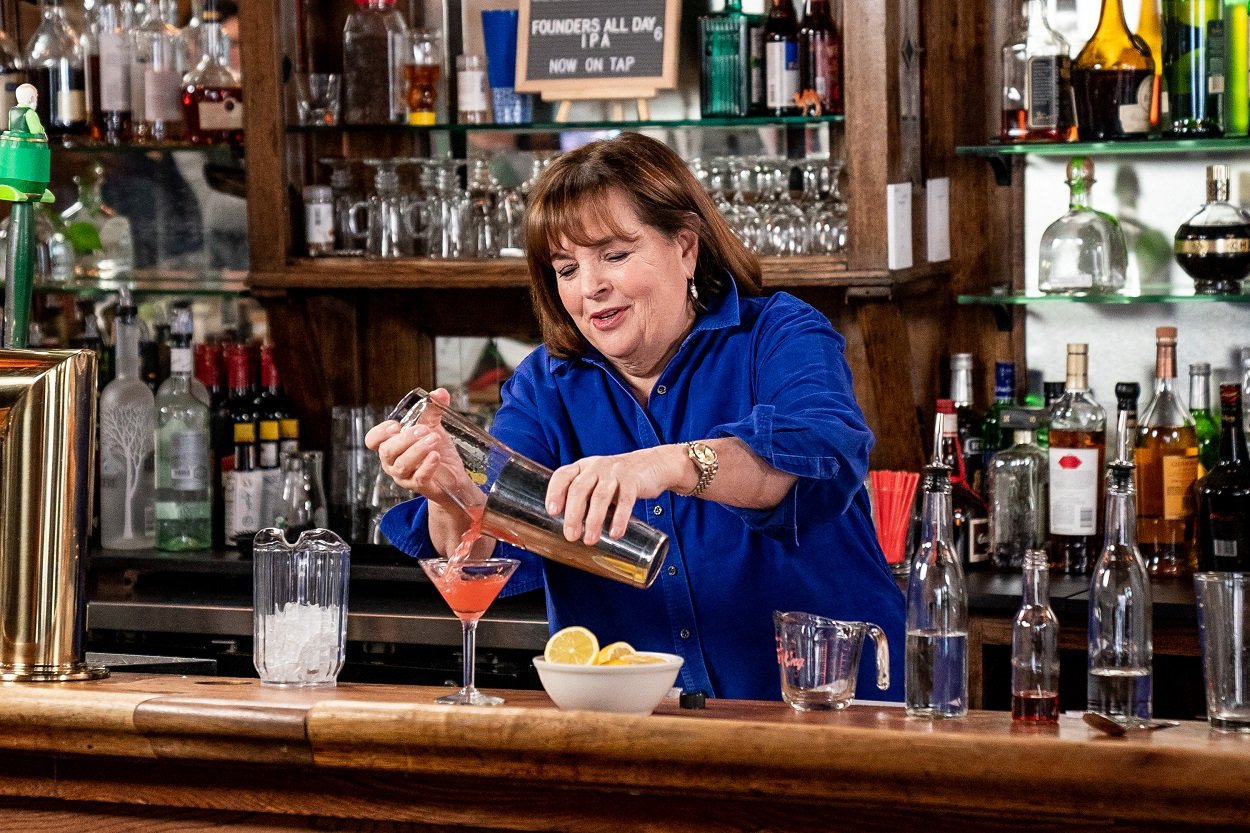 What are Sidecars?
Garten shared her favorite holiday cocktail on Instagram in December 2019.
"To paraphrase Julia Child – 'A party without cocktails is just a meeting!'" the cook wrote. "My Sidecars with Dried Cherries are a classic old-fashioned cocktail with a twist – I make them with freshly squeezed lemon juice, Cognac and Grand Marnier plus Cognac-soaked dried cherries. They're sweet and tart and the perfect holiday cocktail!!"
A Sidecar is a Cognac based cocktail. It was inspired by a drink called a Brandy Crusta, which was created in New Orleans in the 19th century, according to Punch, and is similar to an Old Fashioned. The key difference between Brandy Crustas and Sidecars and an Old Fashioned is the choice of spirits. Where an Old Fashioned is traditionally made with rye or bourbon, Sidecars and Brady Crustas use Cognac.
Sidecars can also be compared to Cognac sours thanks to their similar ingredients. Garten's Sidecars come with the added bonus of alcohol-soaked dried cherries.
RELATED: 'Barefoot Contessa' Ina Garten's Favorite Pantry Meals Include an Updated Version of Her Most Popular Recipe of All-Time
Ina Garten's Sidecars with dried cherries recipe
If Garten's sweet and sour Sidecar is going to make it onto your Christmas menu, here's everything you'll need.
Ingredients
Juice of 1 lemon to sugar the glasses
¼ cup sugar
¼ cup dried cherries
6 ounces good Cognac (VS not VSOP), divided
3 ounces freshly squeezed lemon juice (2 lemons)
3 ounces Grand Marnier liqueur
Ice
Before you get started, let's talk about that "VS not VSOP" part of the ingredients list. VS and VSOP are two different distinctions of Cognac. VS, aka "Very Special," basically means the Cognac has been aged two years or more. VSOP, aka "Very Superior Old Pale," means it's been aged four years or more. Bonus: XO, aka "Extra Old," means the Cognac has been aged for at least six years. Expect a price difference for each. Now, onto the cocktail creation.
To start, sugar the rims of your glasses. Pour the juice from one lemon into a shallow bowl, and pour the ¼ cup sugar on a small plate. Dip either highball or martini glasses into the lemon juice, then the sugar, and set aside to dry.
To make the Cognac-soaked dried cherries, combine the ¼ cup dried cherries with 2 ounces of your chosen Cognac and microwave for one minute, then set them aside, but keep in mind you'll need some of the juice from this mixture for the cocktail.
Now, combine the 3 ounces of fresh lemon juice, 4 ounces of Cognac, the 3 ounces of Grand Marnier liqueur, and 1 teaspoon of the cherry liquid. Pour all of this mixture into a cocktail shaker that's three-quarters full of ice. Give the cocktail a good shake for a solid 30 seconds, and then serve with or without ice in your glasses. Add a skewer of the dried cherries to the top of each drink, and then it's bottoms up.