BTS: J-Hope Tells Lady Gaga to 'Please Keep Making Your Incredible Music'
BTS spent over two weeks in Las Vegas, NV, for the Grammy Awards and their four-show residency at Allegiant Stadium. While visiting Sin City, RM, Jin, Suga, J-Hope, V, and Jungkook enjoyed different activities, including golf, leisurely dinners, and live shows.
J-hope shared his love for Lady Gaga on social media after attending one of her concerts. On multiple occasions, the group has spoken about their admiration for the "Poker Face" singer.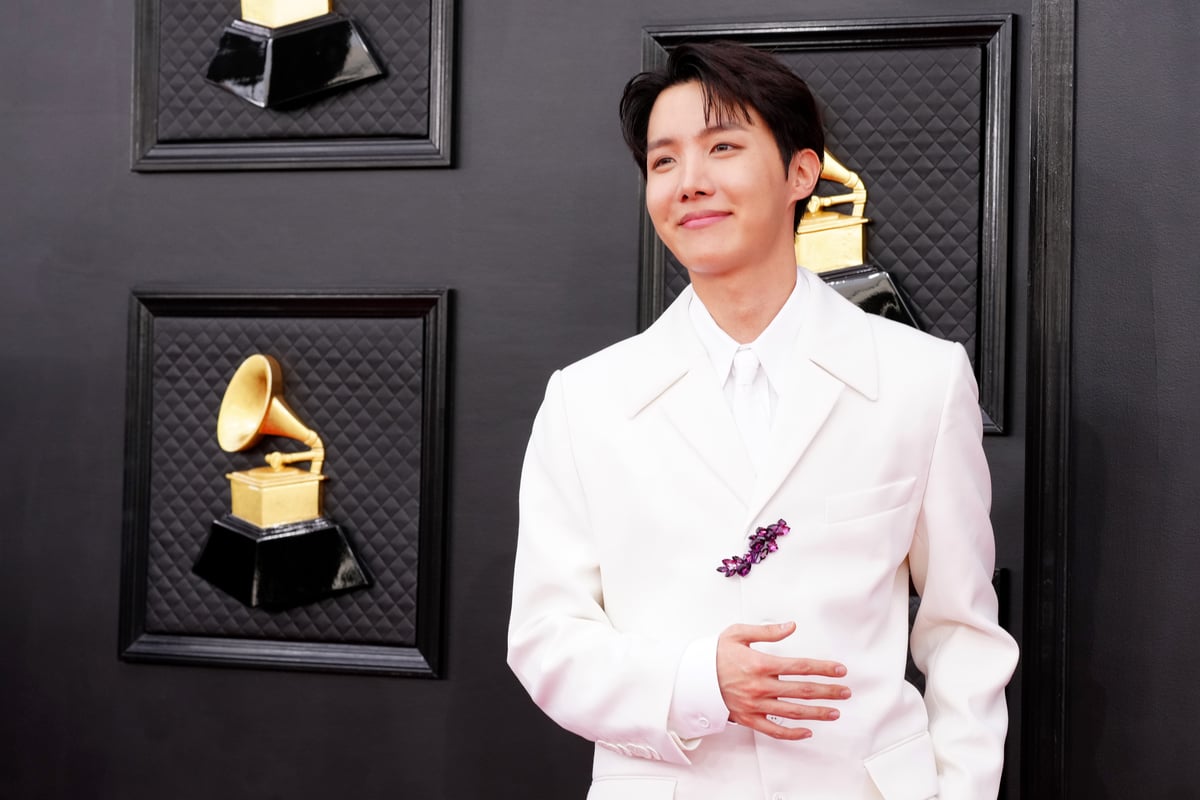 J-Hope says there was 'so much to learn' from Lady Gaga after meeting her in Las Vegas
On April 14, BTS member J-Hope posted four pictures with Lady Gaga on his personal Instagram account. Like bandmate V, J-Hope is a massive fan of the superstar. Looking relaxed in a black hat and cut-off denim shirt, he attended Lady Gaga Enigma + Jazz & Piano residency in Las Vegas, NV. 
J-hope captioned his post with, "Today was a really glorious day. When it comes to a show, there's none like Lady Gaga!!!" 
The rapper described, "It was a special day for me, since I wanted to see her performance so much. Today, on the stage she was incredible, but off the stage she was so professional and there was so much to learn from her, and every comment from her for me will stay with me for my whole life." 
He continued with a heartfelt message, "@ladygaga, my queen forever!!! Please keep making your incredible music. Thanks to you, today I discovered the beauty of jazz!!! I cheer you on as a fan!!! Love U!!"
Other BTS members have called Lady Gaga 'Queen' and would like to collaborate with her
BTS had an eventful Grammys night. The seven-member K-pop group performed their hit song "Butter" and met many of their music idols. In a viral clip, V can be seen sprinting across the award show floor to introduce himself to Lady Gaga. The interaction produced a set of adorable pictures fans couldn't get enough of.
In a since-deleted post, V shared the photos on his personal Instagram with the caption, "my jazz queen is @ladygaga." During a red carpet interview with E! Entertainment, rapper Suga answered "Lady Gaga" when asked who he most wants to collaborate with. 
BTS has collaborated with artists from different genres like Halsey, Sia, Nikki Minaj, Coldplay, Juice Wrld, and Lauv. Their next confirmed collaboration is with rapper Snoop Dogg. Perhaps one day, the guys will have a chance to collaborate with their Queen, Lady Gaga.
BTS is preparing for a new album release in June
J-Hope and his group members will be busy once they return home to Seoul, South Korea. On the last night of their Permission to Dance on Stage – Las Vegas concert, BTS announced new music would arrive in June.
On the large screen of Allegiant Stadium, a 46-second video left ARMY screaming with excitement. The video started with the BTS logo breaking apart to show clips from their music videos. The short sections were in chronological order spanning the K-pop group's nine-year career. 
Then, text appeared on the screen with a voice reading, "we are bulletproof." The video ended with "22.06.10." The comeback date has been confirmed by Big Hit Music, posting the video on the official BTS Twitter account. 
The last new music released from BTS was their collaboration with Coldplay, "My Universe," almost seven months ago. We are bulletproof carries meaning for fans because of two previously released BTS songs; "We Are Bulletproof Pt. 2," released in 2013, and "We Are Bulletproof The Eternal," released in 2020.