What Are BTS' Zodiac Signs?
Seven personalities blend to form BTS, one of the world's most famous K-pop groups. The bandmates are all about the same age, but BTS' zodiac signs couldn't be more different. Read on to find out the BTS members' zodiac signs.
BTS is one of the world's hottest boy bands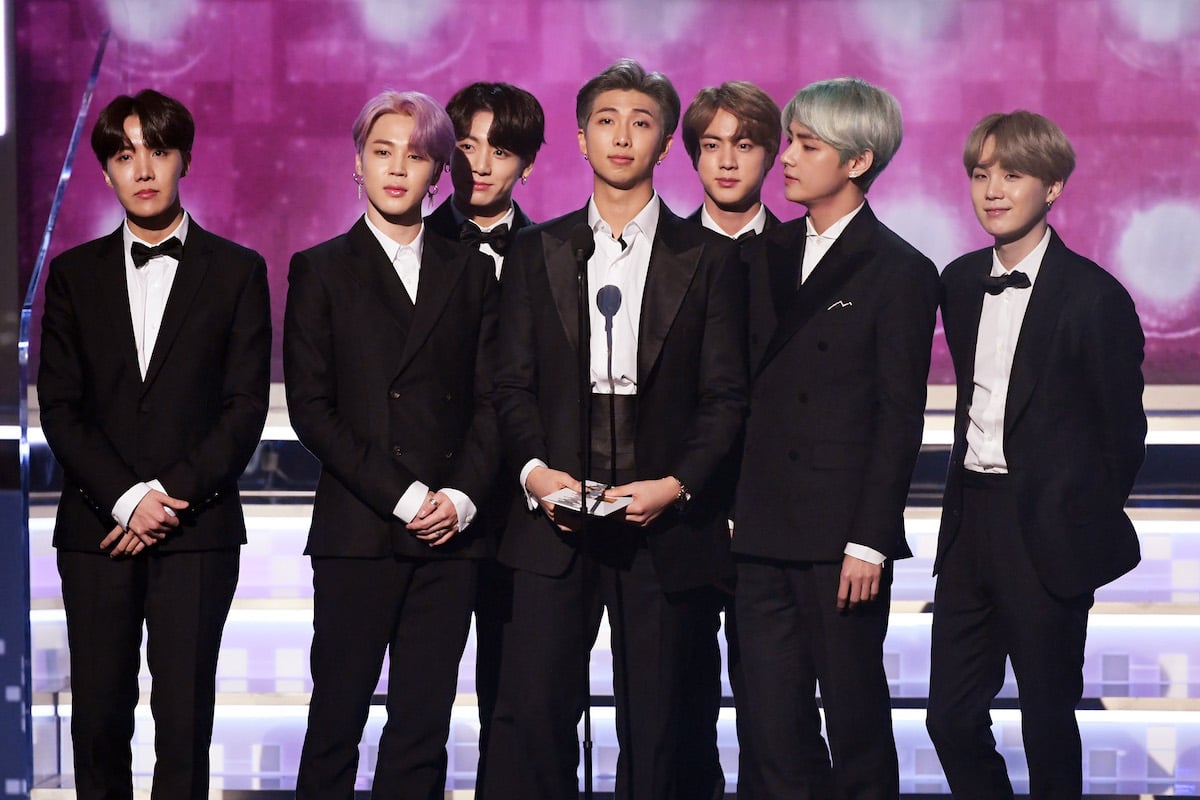 Within a few years of forming in 2013, BTS has taken the world by storm, earning hundreds of millions of streams on its songs and billions of views on its YouTube music videos. 
In addition, the boy band has won numerous accolades. They include multiple nominations for Billboard Music Awards and Grammy Awards, along with the American Music Award for Artist of the Year in 2021.
The bandmates have even spoken at the United Nations, spreading their message of self-love to a wider audience.
But you're here for the BTS members' zodiac signs, so let's get to it.
RM zodiac sign: Virgo
The de facto leader of BTS, RM was born Kim Namjoon on September 12, 1994, making him a Virgo. So it makes sense he would take a leadership role and share creative ideas.
Suga zodiac sign: Pisces
A South Korean rapper, songwriter, and record producer, Min Yoongi, aka Suga, was born on March 9, 1993. Emotionally aware, intuitive, and gracious, the rapper is a Pisces through and through.
V zodiac sign: Capricorn
Kim Taehyung, better known as V, was born on December 30, 1995. This BTS member is definitely a Capricorn, known for their ambition and hardworking nature.
J-Hope zodiac sign: Aquarius
He's your hope; you're his hope. Born Jung Hoseok on February 18, 1994, BTS member J-Hope is an Aquarius. This zodiac sign is "dedicated to making the world a better place," Allure reports. However, J-Hope is on the cusp between Aquarius and Pisces, which explains more about him. According to Cosmopolitan, this sign is "most associated with platonic relationships and eccentricity."
Jimin zodiac sign: Libra
Libras are known to value their friendships and relationships. Park Jimin, born on October 13, 1995, often embodies that trait. In fact, fans petitioned for Jimin to portray Prince Eric in Disney's live-action version of The Little Mermaid.
Jungkook zodiac sign: Virgo
Among BTS' zodiac signs, the second Virgo of the group is Jungkook, born on September 1, 1997. This makes Jeon Jeongguk the youngest BTS member in addition to being as focused and hardworking as RM.
Jin zodiac sign: Sagittarius
The oldest member of BTS, Kim Seokjin was born on December 4, 1992. The only Sagittarius of the bunch, Jin remains true to his astrological sign by being one of the friendliest and most outgoing bandmates. Worldwide Handsome's most compatible signs are Aries, Leo, Libra, and Aquarius, Metro reports.