Chris Perfetti Was a Dramatic TV Actor Before 'Abbott Elementary'
Abbott Elementary is one of the most buzzworthy new shows on TV. Created by Quinta Brunson, the show follows the exploits of a group of teachers and staff who work at a Philadelphia public school. While Brunson is the lead performer in the series, the show features a number of other talented actors, including actor Chris Perfetti as Jacob Hill. Although Perfetti is getting a lot of attention thanks to his work in Abbott Elementary, he has a lot of experience in the entertainment industry – including at least one other high-profile mockumentary project.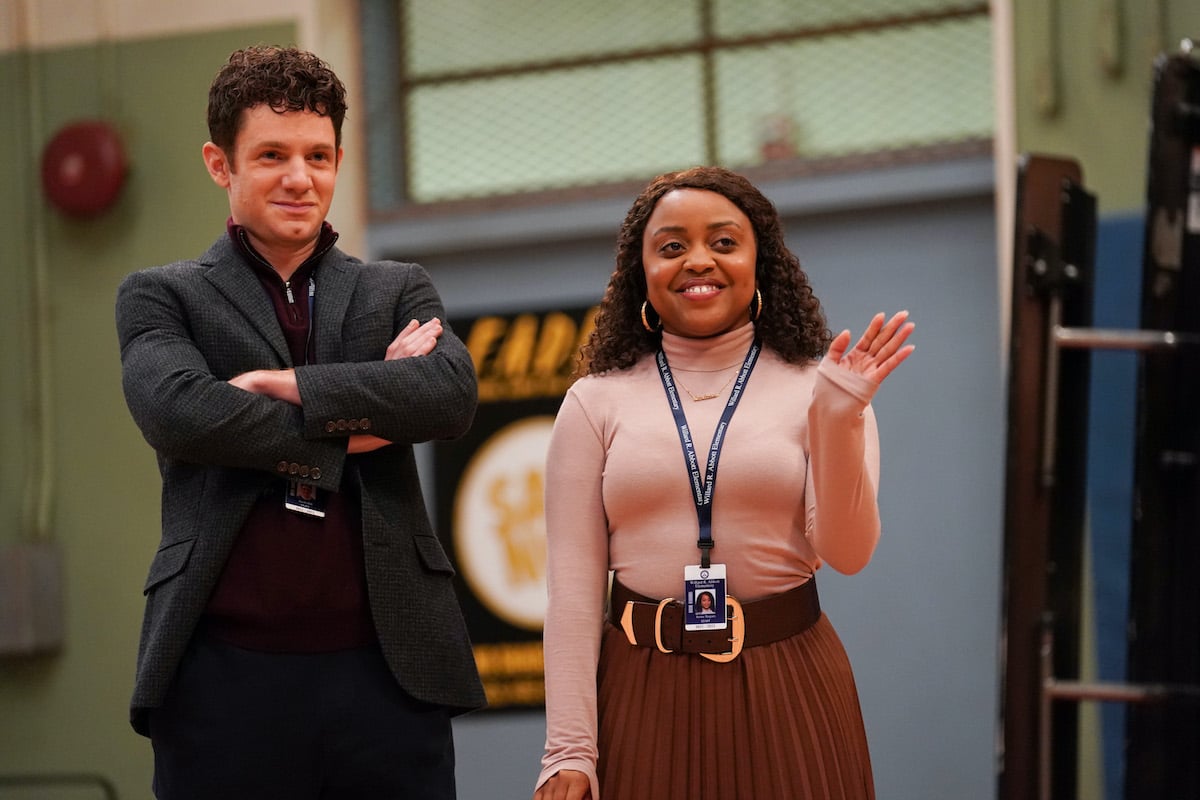 What other projects has Chris Perfetti acted in?
Chris Perfetti was born and raised in Rochester, New York. He started his career as a stage performer, appearing in distinguished productions like Sons of the Prophet. For the first few years of his acting career, Perfetti focused primarily on his stage work – but in 2012, he began getting cast in television shows, including Submissions Only and Next Caller, according to IMDb.
Over the years that followed, Perfetti appeared in some high-profile shows such as Blue Bloods, Gotham, and Bull. However, in 2019, Perfetti got one of his biggest roles to date, as Kyle in the mockumentary What We Do in the Shadows. The horror-comedy series follows four roommates in Staten Island who happen to be vampires – and Perfetti's episode of the series, "City Council" earned fan acclaim.
Another one of Perfetti's notable roles from around that same time was in a movie called The Surrogate. The drama tells the story of a gay couple, Josh and Aaron, who enlist their best friend to be a surrogate for them. However, the joyous occasion is marred by unexpected complications, and all three of the parties involved go through major changes as the pregnancy progresses. Perfetti played Josh, a character who struggles with the idea of parenting a baby with special needs, all while grappling with the reality of his changing relationship with his husband.
What role does Chris Perfetti have in 'Abbott Elementary'?
Although Perfetti didn't come back to What We Do in the Shadows in a recurring capacity, it wouldn't be long before he landed a role in another hit mockumentary television series – Abbott Elementary. In the show, Perfetti plays Jacob Hill, a history teacher who struggles with social awkwardness, but who is beloved by Janine and the rest of the staff at the school in spite of it. Jacob fully supports Janine, played by Quinta Brunson, in her mission to help her students receive the best education possible.
Abbott Elementary is hilarious and heartfelt, and the mockumentary-style format has helped endear it to viewers of all ages. In a recent interview with Theater Mania, Perfetti opened up about playing Jacob, noting that he loves the representation that the character brings to the series. As reported by Ompsite, Perfetti said "I love that Jacob's function on the show is not to be the queer opinion. In fact, I think the show has become a hit because all sorts of people are responding to its universality," Perfetti said. "As for Jacob being gay, I didn't know he would be when I signed on; in fact, there was supposed to be a different character – who no longer exists – that was going to be the queer teacher … I am so proud to be part of this TV show."
'Abbott Elementary' is TV's hottest new mockumentary
With the recent news that the series has been renewed for a second season, fans can expect to see a lot more of Chris Perfetti and his pitch-perfect line delivery in the near future. Perfetti, who worked hard for years to develop his craft, is now able to reach a whole new audience.