Cole Hauser Reveals 1 of His 'Yellowstone' Co-Stars Chapped His A** at Cowboy Camp, They 'Had to Put Bandaids all Over Him!'
ARTICLE HIGHLIGHTS
Yellowstone star Cole Hauser and some of his co-stars went to Cowboy Camp to prep for the show.
One of Hauser's co-stars required medical attention while attending camp.
Hauser's Yellowstone co-star Luke Grimes thought that Cowboy Camp was "goofy."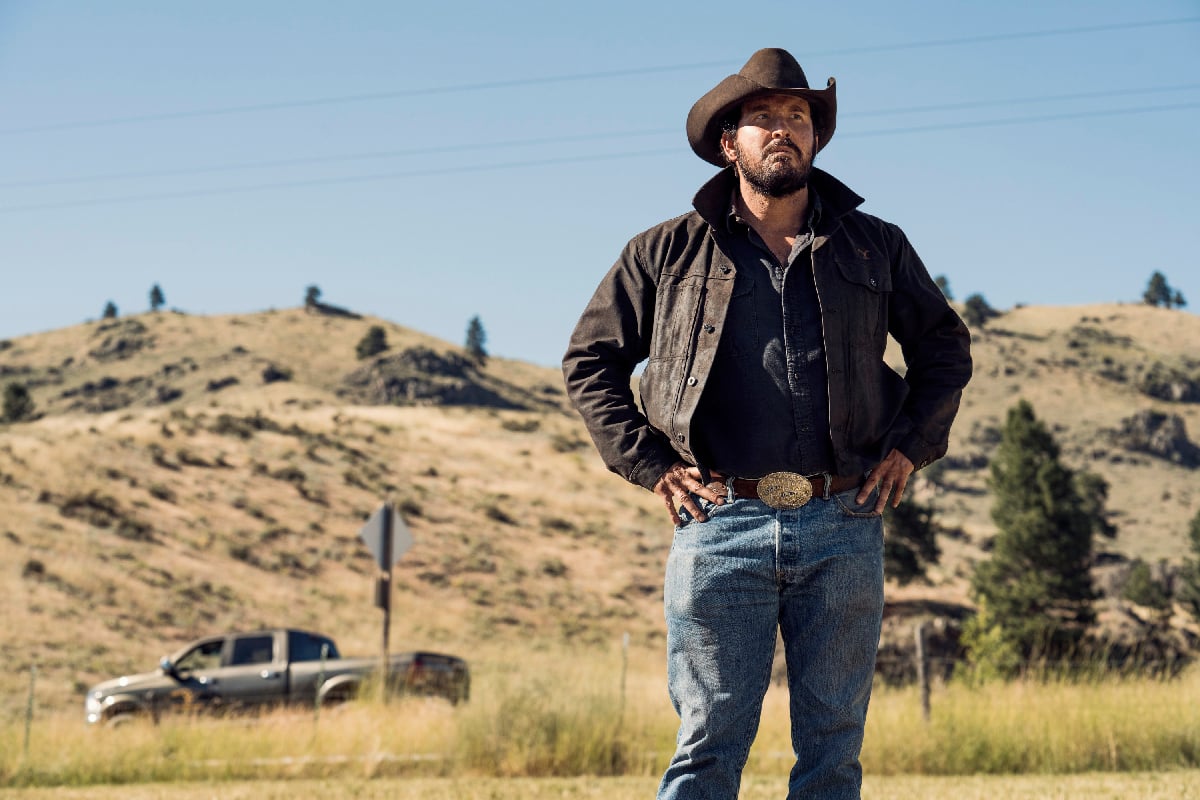 Cole Hauser plays rugged cowboy Rip Wheeler on Yellowstone — one of many ranchers and cowboys on Taylor Sheridan's neo-western. To make sure his series was authentic, the Yellowstone creator actually sent a number of cast members to Cowboy Camp before the series began.
But according to Hauser, one of his co-stars chapped his a** so bad during camp, they "had to put Bandaids all over him!"
Cole Hauser was part of the group sent to Cowboy Camp
Sheridan sent some of the cast to Cowboy Camp so they could learn to ride horses and live off the grid. But, not everyone in the Yellowstone cast was required to attend. Kevin Costner (John Dutton) got a pass because he has starred in a string of westerns during his career. The Oscar winner also owns his own ranch, so he knows how to ride.
Forrie J. Smith (Lloyd) was a real-life cowboy who competed in the rodeo world before he became an actor, so he got an exemption. And, because Kelly Reilly's character Beth Dutton has a not-so-good relationship with horses after the death of her mother — which fans found out about in a season 1 flashback — Reilly was also exempt.
The Yellowstone stars who attended the Cowboy Camp were Hauser, Luke Grimes (Kayce Dutton), Wes Bentley (Jamie Dutton), Jefferson White (Jimmy Hurdstrom), and Denim Richards (Colby).
'Yellowstone' star Cole Hauser and his co-stars spent 4 days off the grid in Utah
Hauser and his co-stars spent four days in the Utah wilderness with real-life cowboys in order to immerse themselves in that world.
"A bunch of the actors went out with some cowboys and spent four days out in the wilderness without contact with the outside world and had a really intense look at what it was like to cowboy as best we could in that short amount of time," Bentley told  The New York Post
"We'd all be out there grabbing sticks and twigs and maybe the occasional branch off a tree. And you feel really tough. And finally one of the real cowboys who was this Paul Bunyan-type guy went over and cut down an entire tree. He brought the whole tree over and he goes, 'That's a fire.' You're like, 'OK, this guy is not like me at all.'"
Cole Hauser reveals which co-star chapped his a** so bad he needed Bandaids
In a recent Q&A with IMDB Burning Questions, Hauser said that Jefferson White was the Yellowstone cast member who was most like his character because "he's really smart and then he'll say something real stupid."
Bentley added that White had never ridden a horse before Yellowstone, or done any kind of cowboying. That's when Hauser revealed how difficult Cowboy Camp was for White.
"His a** got so chapped at Cowboy Camp, they had to put bandaids all over him!" Hauser revealed.
'Yellowstone' stunt coordinator says Jefferson White was the 'comedy relief' the first 2 seasons
Yellowstone stunt coordinator Jason Rodriguez helped White learn to work with horses. He says when he picked White up to take him to Cowboy Camp, he asked how often he rides and White told him it was his "first day."
"I would say in the first two seasons, Jimmy was the comedy relief in the action stuff that happens to him," Rodriguez told Outsider. "He's always worked really hard and progressed with his riding. He's always fun to work with."
Luke Grimes says Cowboy Camp was 'goofy'
Grimes told the Associated Press that the camp was like a mule packing trip with real cowboys. But he compared the experience to a 1991 cowboy comedy starring Billy Crystal instead of a classic western.
"We were on horseback, we went like 20 miles into the wilderness, and cooked our own food, rode around all day, with shotguns…it was goofy…it was like City Slickers," Grimes revealed.
New episodes of Yellowstone air Sunday nights on the Paramount Network.