'Dancing with the Stars': The Specific Reason Cheryl Burke Doesn't Want Her Kids Competing in Ballroom Dance
Cheryl Burke and her husband Matthew Lawrence don't have any kids — yet. But they hope to someday. Find out why the Dancing with the Stars pro plans to keep her future child away from ballroom dance, especially if that child is a girl.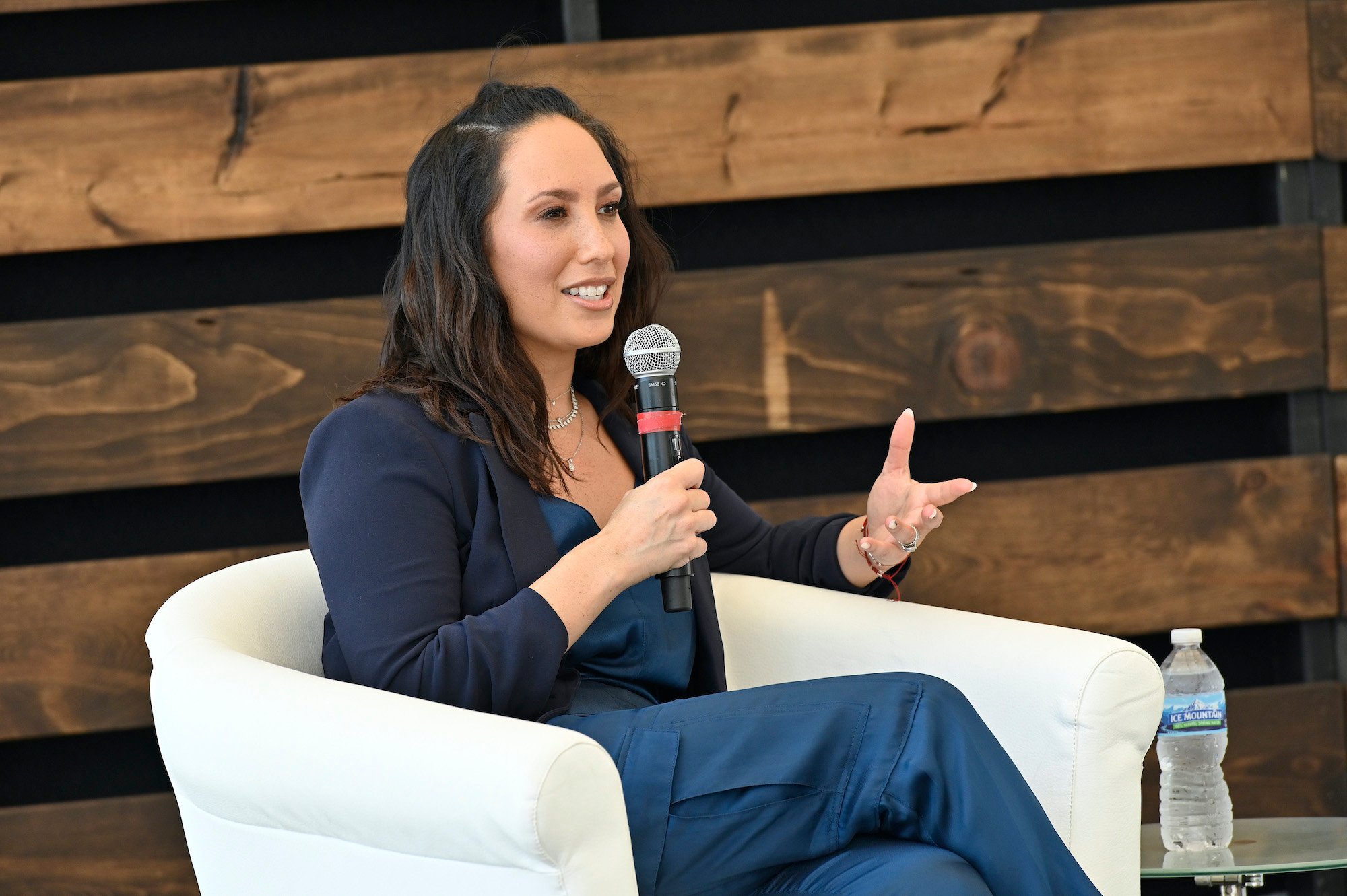 Cheryl Burke wants to have kids 
Burke married Lawrence in May 2019. The couple wants to start a family together, as Burke expressed on The Tamron Hall Show on Sept. 13, 2021.
For a while, Burke has been considering saying goodbye to ballroom dancing. In addition to the arthritis Burke experiences as a 37-year-old dancer, she's contending with body dysmorphia. 
"[It] comes with the business, [but I experienced body dysmorphia] even before I moved here to Los Angeles," Burke tells Hall. "So there's all that that I have to deal with. Then I have to think about — okay it's not just me now it's, me and my husband, and what do we want for our future?"
Burke is proud of the 24 seasons she has competed on Dancing with the Stars. "[It's] a huge accomplishment and I am grateful for that experience, but I'm not like these other girls who just had babies and can just bounce back," she added. "I know my body, but I also, more importantly, know my own mental health and if I have this body image issue that I'm dealing with, again, if this [points to her head] is not okay I can't perform."
Burke's future with the ABC competition series is unclear at this time. But in the past, she expressed contributing to the show in other ways, like as a judge. 
Cheryl Burke wants to keep her children away from the intimacy of ballroom dance
Speaking with fellow DWTS pro Gleb Savchenko on the Pretty Messed Up podcast, Burke opens up about keeping her future kids away from ballroom dance competitions. 
"I always say this — when I have a kid, if I have a girl especially, I won't let her ballroom because, look — there's a lot of great things about ballroom, but there's also the fact that you have to grow up so fast," Burke says. She cites how close dancers have to be when performing ballroom and the "grinding" that goes on. 
Savchenko agrees about ballroom dance requiring a closeness that forces young people to grow up fast. "It's the awareness of our bodies," Burke adds. 
"I think I had sex when I was way too young, and I think that had a lot to do with the exposure that I was seeing and traveling alone without a chaperone," Burke adds. As she explains in the episode, her mother worked so she could afford Burke's dancing career.
Burke lost her virginity when she was 13-years-old. "I was exposed to all these inappropriate behaviors for a little girl to see," she adds. For that reason, if Burke and Lawrence have a girl, she hopes to avoid exposing her to that by keeping her out of ballroom dance competitions. 
#BooCrew is still competing in 'Dancing with the Stars' Season 30
For now, Burke remains part of Dancing with the Stars. She is partnered with Cody Rigsby of Peloton fame in season 30. 
Since Burke and Rigsby both tested positive for the coronavirus (COVID-19), they have been performing remotely. So far, their scores haven't been as high as the rest of the competition, but they haven't been eliminated from the season 30 cast yet.
Will Burke and Rigsby survive the Disney Night elimination? Tune in to Dancing with the Stars Mondays at 8 PM EST on ABC.