Diane Kruger Doesn't Have a Stylist Because She 'Started Looking Like Everybody Else'
Diane Kruger is a talented actor as well as a style icon. Kruger started her career as a fashion model, working for top brands and learning the ins and outs of the fashion industry. It is Kruger's experience as a model that has helped her to understand how to make a statement on the red carpet.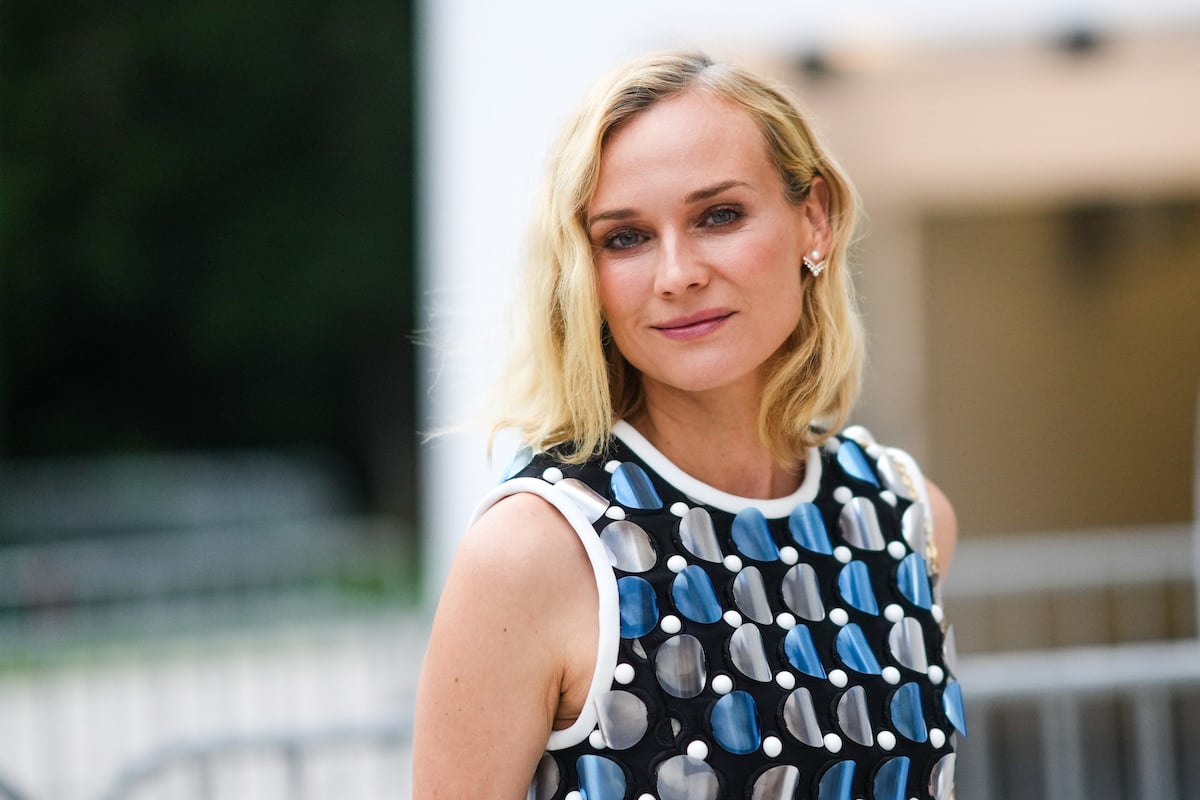 In 2016, Kruger opened up about why she chooses to style herself and the big moment that convinced her she needed to "scale back" her red carpet looks.
Diane Kruger revealed that she doesn't work with a stylist
Kruger always looks stunning, whether she's attending a movie premiere or sitting down for an intimate interview. While most stars of Kruger's stature work with a stylist (or two!) Kruger revealed in 2016 that she likes to style herself.
As Kruger admitted to Yahoo! Style,
"I look back at some of those pictures from when I was starting out and it's like, 'Oh my God. That doesn't look like me.' I started looking like everybody else. I think that's one of the reasons that I just scaled back."
Kruger said that she quickly discovered that she very much enjoyed styling herself. "I still style myself. For the red carpet, I often borrow dresses from designers though because that's easier in a way," the actor said. "You give it back and you don't have to go shopping for it."
Kruger did admit that there are occasions when collaborating with a stylist makes sense, noting, "I think people need stylists when they don't have time or they don't find it fun to do it themselves. At this point, I think if I had to do a big tour, I would use a stylist to pull clothes, but I just don't think I need a stylist."
Diane Kruger's most iconic looks
Over the years, Kruger has rocked a number of memorable looks. The actor has an affinity for chic menswear, and in 2011, according to People Magazine, Kruger stepped out in stylish shorts and a tuxedo jacket, complemented by a black bowtie. She also loves making a statement in bright colors – at the Vanity Fair Oscars party in 2011, Kruger was seen wearing a stunning red gown that featured sheer side panels and lace detailing at the bustier.
Kruger has a lot of love for Calvin Klein, a brand that is known for simple, flattering details, and has worn the brand's gowns to several red carpet events over the years.
What is Diane Kruger best known for?
Diane Kruger was born in Germany in 1976. Raised primarily in Germany, Kruger participated in several student exchange programs when she was a child in order to learn and perfect her English. Kruger successfully auditioned for the Royal Ballet School in London as a young woman, according to IMDb, but after sustaining a knee injury, her dance career ended.
Still, Kruger was determined to make her own way in the world, and not long after, she moved to Paris and started pursuing a career as a model.Throughout the '90s, Kruger worked as a model, collaborating with brands like Chanel, Christian Dior, Burberry, Marc Jacobs, and Yves Saint Laurent. By the early 2000s, Kruger had developed an intense interest in acting, and in 2002, she made her film debut in the movie The Piano Player.
Kruger's big break came in 2004, when she appeared in two high-profile movies – Troy and National Treasure. In the years that followed, Kruger landed several more big roles, including the role of Bridget von Hammersmark in Quentin Tarantino's critically-acclaimed film, Inglourious Basterds. While Kruger has prioritized independent films in recent years, her relationship with star Norman Reedus has helped to keep her firmly in the spotlight.