Do People Hook up on 'Survivor'?
Do people hook up on 'Survivor'? Yes, contestants on the reality show have hooked up, and some are still together today.
Survivor is one of the world's most popular reality television shows, a series that has been making waves since 2000. The show follows the journeys of a group of dissimilar contestants who are dropped off in a deserted location. Contestants must then learn how to live off the land, build shelter, and make food, all while learning how to get along in tense, tough situations. While some contestants end up at odds with each other — especially as certain people find themselves voted off the island and out of the competition — others find that they have common ground. And several times over the years, there have been some notable hookups on Survivor.
'Survivor' places people in tense situations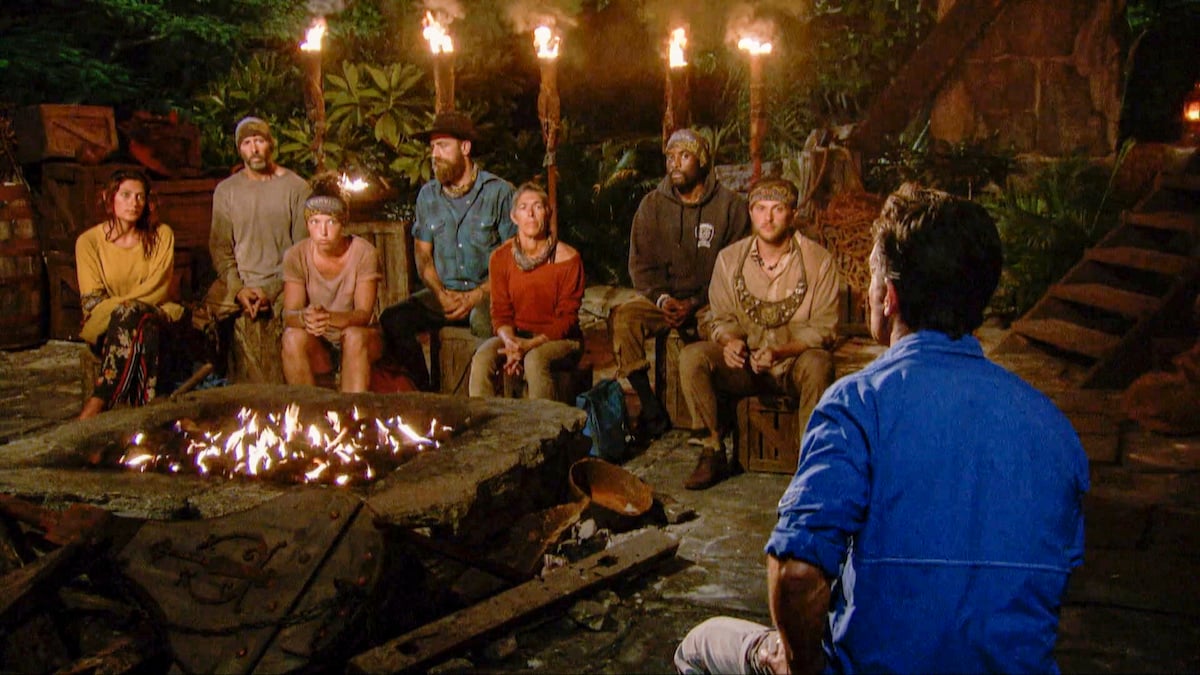 Survivor has been on television for more than 20 years, and in that time, many contestants have managed to resonate with viewers around the world, whether for better or for worse. These tend to be contestants who have figured out ways to excel at the competition, either by "selling out" their castmates or by learning significant survival skills.
While on the set of Survivor, contestants must learn to survive in difficult situations, discovering how to hunt, cook, and fend for themselves all while doing without many luxuries that people at home take for granted. Generally, contestants are only allowed a select list of toiletry items, including sunscreen and condoms — and this list has led viewers of the show to wonder if there is a lot more hanky-panky happening behind the scenes. 
There have been some high-profile 'Survivor' hookups
For some Survivor stars, living in harsh conditions is a prime opportunity for hooking up. Over the years, there have been many contestants on the show to pursue relationships on camera, and while much of the hooking up that happened during early seasons of the show remained mostly off-camera, recent seasons have seen a steady interest in the romance that happens on Survivor. 
Notably, Cole Medders and Jessica Johnston, who were both featured in Survivor: Heroes vs. Healers vs. Hustlers, season 35, began a relationship on-camera by flirting, only to escalate their romance as the season progressed. As reported by CBS, one of the original Survivor couples, Colleen Haskell and Greg Buis, shared chemistry from the start of their season in 2000 — but viewers were often left guessing as to the true nature of their romance. Ultimately, the two broke up and went on to pursue other relationships after their season ended. 
Some couples that hooked up on 'Survivor' are still together
Most couples who got together on the set of Survivor broke up not long after filming their season — however, a few of the most devoted couples are together to this day. A few have gone to build families, all thanks to their time on the set of the reality show. Amber Brkich and Rob Mariano, who met during the filming of Survivor season 8, got engaged in the finale episode and went on to get married. These days, Amber and Rob have four daughters and are still happily married.
Whitney Duncan and Keith Tollefson, who started dating in 2011 when they met on season 23 of Survivor, became one of reality television's most high-profile couples, even going on to compete on The Amazing Race. The couple married in 2014 and are still together to this day. Another OG Survivor couple is Erik Huffman and Jaime Dugan-Huffman, who met in 2007 during season 15. The two married in 2009 after two years of dating and went on to welcome a baby in 2010.