'Euphoria': Zendaya Quietly Revealed That Sam Levinson Is Rewriting Season 2
While Sam Levinson and Zendaya have kept their fans entertained with special episodes of Euphoria, fans are still chomping at the bit for Season 2. The teen drama found massive success when it premiered on HBO back in the Summer of 2019 and was renewed for a sophomore season before Season 1 even finished airing. The cast and crew were all set to start filming Season 2, but production was shut down just days before shooting thanks to the coronavirus (COVID-19) pandemic.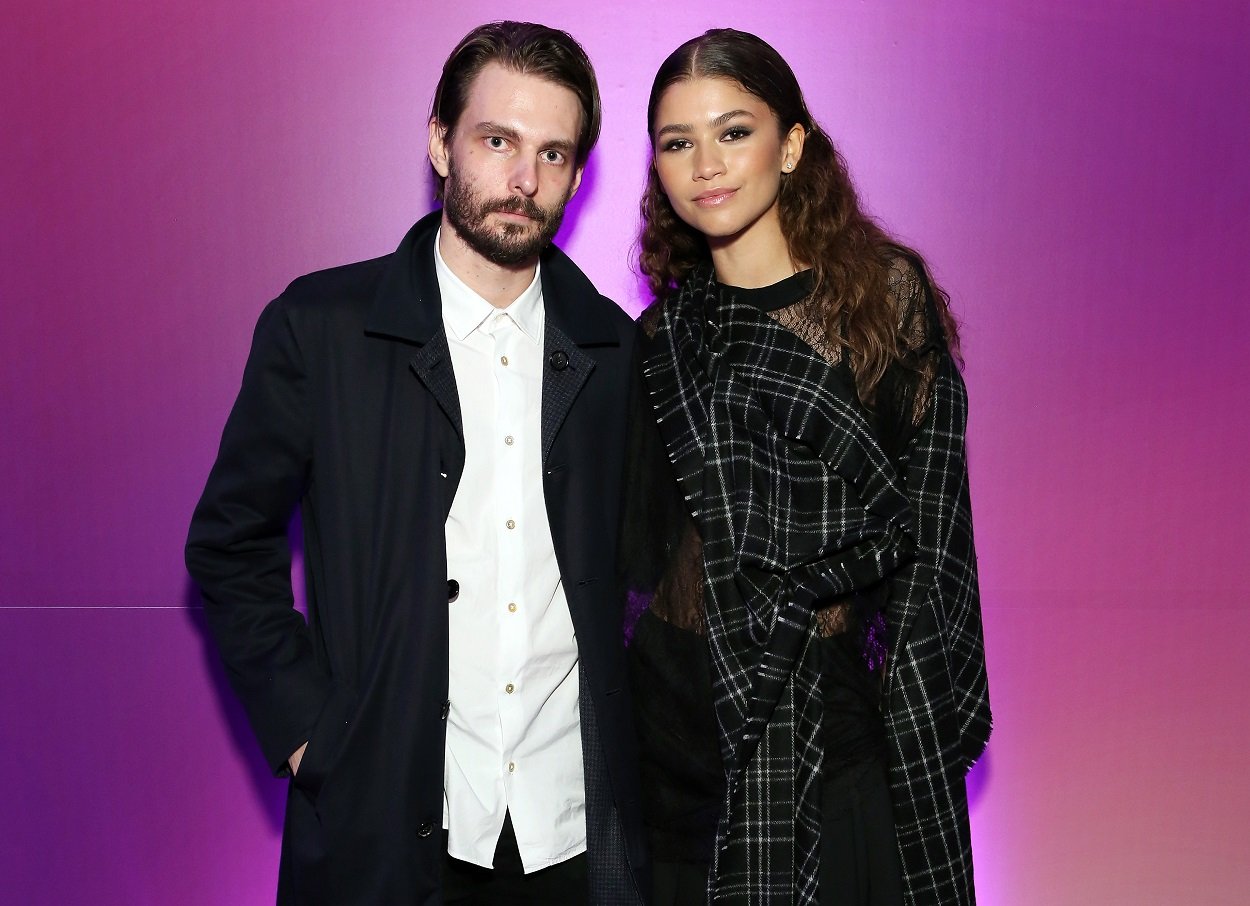 With Season 2 on hold, Levinson, who created Euphoria, immediately began thinking about how he could continue telling the story of his beloved characters in a safer and more contained way that didn't require so many bodies on set. This thinking eventually led to the two special episodes that focus on Rue and Jules respectively. But initially, Levison was thinking about doing a Euphoria film.
Why Sam Levinson wanted to do special episodes of 'Euphoria'
"I had a feeling that the pandemic was going to shut us down for a while leading up to it because I was watching what was happening to the rest of the world," Levinson revealed in an interview with GQ. "So the day they called to shut us down, I actually pitched the idea of doing a super contained Euphoria movie, and if not that, then multiple character studies. And HBO said, 'I think we should all just go home and stay inside for six weeks!'"
RELATED: Zendaya Struggled to Be Emotionally Vulnerable When She First Started Filming 'Euphoria'
As production for Season 2 kept getting pushed back, Levison was able to convince the network to do the special episodes, though he did have to make the sets COVID-19 compliant. Funnily enough, Levinson enjoyed how the restrictions pushed him to think about Euphoria in new and creative ways. Fans also seemed to appreciate the opportunity to see Euphoria in a new medium and get a more in-depth look into their favorite characters.
Zendaya revealed that Levinson is rewriting Seaon 2
But will Season 2 of Euphoria look more like Season 1 or will it look and feel more like the special episodes? In the aforementioned interview, Levinson was asked if he was changing anything that he'd initially written in Season 2 and he gave a pretty cryptic response. "Not anything that won't make the show better," the writer shared, which prompted fans to think that the upcoming season of Euphoria may have gotten a lot of rewrites.
RELATED: 'Euphoria' Cast Member Reflects on Filming in a 'Mental Facility' Where 40 People Were Murdered
Zendaya recently confirmed speculation in an interview with Vanity Fair. When asked about her favorite writer she named Levinson, citing his ability to be vulnerable enough to put his life experiences into his writing while also being a collaborator. She also revealed that she's in constant contact with the writer. "I talk to him almost every day and —while you know even now while he's writing Season 2," the Emmy winner shared.
When will Season 2 of 'Euphoria' premiere?
Clearly, Levinson is still tinkering with the script for Season 2 of Euphoria. We're sure fans can't wait to see what the end result will be. As production for Season 2 is rumored to start in March of 2021, fans can expect to have new episodes before the year is out.