'Flip or Flop': How Did Exes Tarek El Moussa and Christina Haack Meet?
Fans of HGTV's hit show Flip or Flop were thrilled to hear of the five bonus episodes airing this month. With longtime hosts and ex-spouses Christina Haack and Tarek El Moussa taking on more near-to-impossible renovation projects, viewers continue to enjoy the chemistry between the former husband and wife. Though their marriage ended, the two shared similar ambitions from the moment they met.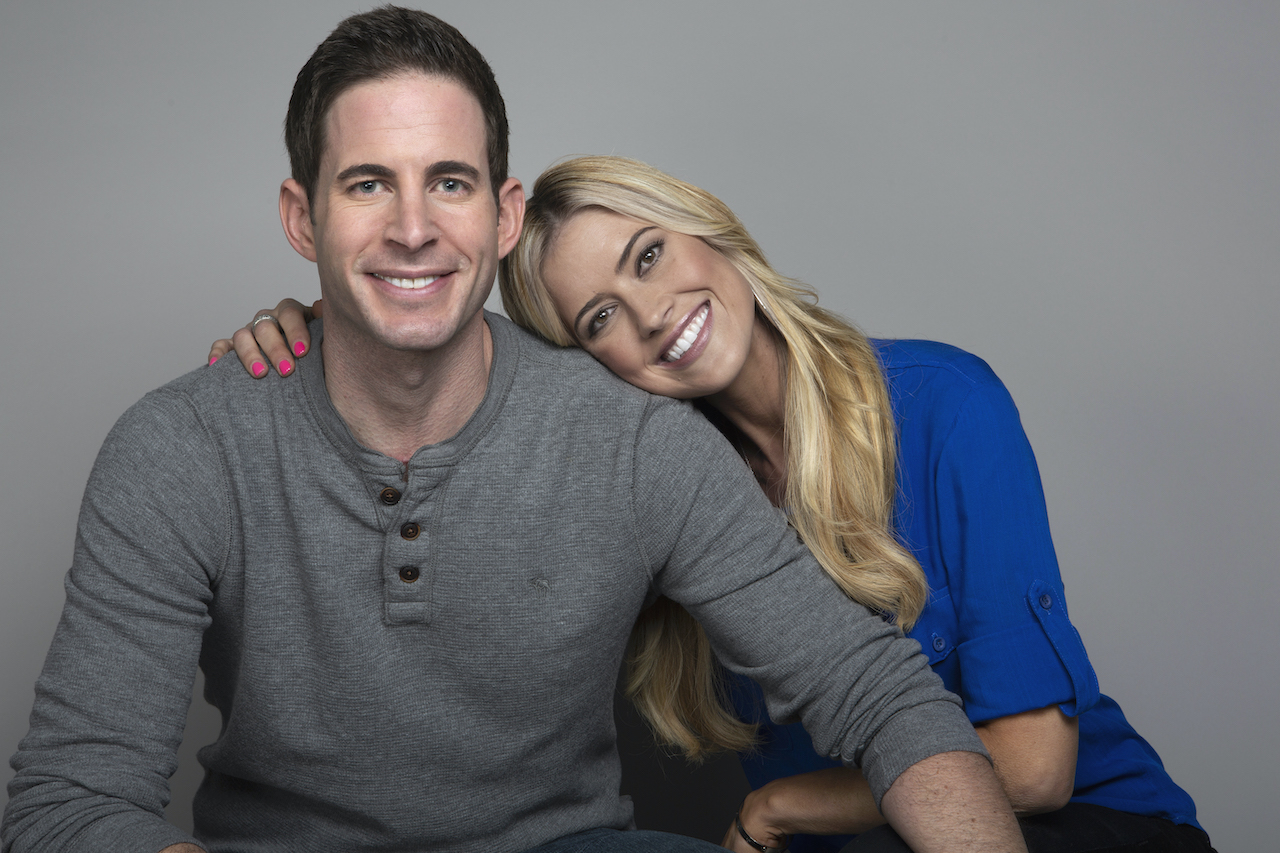 Christina Haack and Tarek El Moussa were real estate agents pre-'Flip or Flop'
The two HGTV stars met in 2005 when they both worked for Prudential in California as real estate agents. Haack was just 22 years old and a recent graduate of San Diego State University, and was assigned to El Moussa by her boss to learn the business.
El Moussa was in a relationship and Haack was getting out of one at the time, so their interactions were kept on a professional level. Yet as soon as El Moussa became romantically unattached a little over a year later, they upgraded their relationship to serious — fast.
"The day Tarek and I officially started dating, which was October 9, 2006, we moved in together," Haack told Good Housekeeping in 2017.
Haack credited El Moussa for giving her an education in hustling for listings, which included door-to-door inquiries and cold calling.
"That's what Tarek specialized in, and what he taught me," Haack said.
RELATED: HGTV's Christina Anstead Shares What Keeps Her On Track With Diet and Exercise During Quarantine
Christina Haack and Tarek El Moussa got recruited for 'Flip or Flop'
Haack and El Moussa began setting personal and professional goals. After the market crashed in 2008, Haack took a job selling uniforms while El Moussa stayed at Prudential. When the couple caught wind of casting for a show called House Flipper, they created an audition tape with a friend's camera. Haack was pregnant with their daughter Taylor at the time.
When the production company requested more footage, Haack and El Moussa got on HGTV's radar.
"I just remember driving to an auction and thinking there's just no way this is really going to happen," Haack recalled. "Then, all of the sudden, HGTV wanted a pilot [later named Flip or Flop], and the pilot got picked up and it was a series, overnight."
The show was an instant hit, and Haack and El Moussa became a major draw for HGTV.
HGTV stars of 'Flip or Flop' separated in 2016
While their show was a success, the Flip or Flop hosts decided to call it quits in their marriage. Quietly separating in May 2016, Haack and El Moussa publicly announced their split that December. Though their personal relationship was ending, they knew their professional bond could continue.
RELATED: Why Tarek El Moussa's Girlfriend Heather Rae Young Contacted His Ex-Wife For Advice
"We met at work, and we actually probably get along best at work," Haack explained. "He handles the business side, whereas I do better with the decorating side — we just have that dynamic together."
The two are also fully committed to co-parenting. Sharing daughter Taylor and son Brayden, Haack and El Moussa make their children a priority as they navigate other relationships in their lives (Haack recently separated from second husband Ant Anstead, and El Moussa is engaged to Selling Sunset star Heather Rae Young).
Fans can't get enough of the playful dynamic between the two exes, which makes for television magic and high ratings. Haack assured viewers that even when these five new Flip or Flop episodes are finished airing, they'll be back.
"After this season I'm sure we will still be around," the HGTV star wrote on Instagram. "The show that never ends."