Henry Cavill Promises Geralt Will Be Less Like a 'Grumpy Snowman' in 'The Witcher' Season 2
When The Witcher dropped on Netflix, it didn't take long for it to be a hit. The show is one of the most popular fantasy series, currently enjoying almost as much viewership as Game of Thrones. Fans have been pining for a second season, and given the show's success with the freshman season, Netflix decided to bring The Witcher back. The streaming giant announced that the second season would arrive in December and coupled it up with other exciting announcements. However, fans are looking forward to a less grumpy Geralt, as promised by Henry Cavill.
The premise of 'The Witcher'
The Witcher focuses on a magically enhanced monster hunter called Geralt of Rivia. The show kicks off after Geralt's battle with a kikimora. He goes to Blaviken and meets a cursed princess named Renfri, who is being hunted by a wizard called Stregobor. Stregobor believes Renfri is evil because she was born during an eclipse and Geralt tries to persuade the wizard to let the grudge go.
When Stregobor refuses, Geralt kills her, and in her dying breath, she tells Geralt about a certain princess who is his destiny. Elsewhere Princess Cirilla's kingdom is under attack. Her grandmother sends her away to seek the witcher Geralt. Ciri is captured by one of the enemy's officers, and when she sees her city burning, her powers are triggered, allowing her to escape.
Geralt meets Yennefer after Jaskier falls ill. They seek the help of Chireadan, who reluctantly refers them to Yennefer. Yennefer intends to use Jaskier to capture the Djinn and ask it to grant her fertility back. As Jaskier makes his final wish, viewers learn that Geralt was the one who gained the wish. 
Geralt uses his wish to save Yennefer as he realizes that the Djinn would kill her. Once they're free, Geralt and Yennefer act on their sexual desire for one another. The show ends with Ciri and Geralt finding one another and heading for Kaer Morhen, where witchers live and train.
Henry Cavill plays Geralt of Rivia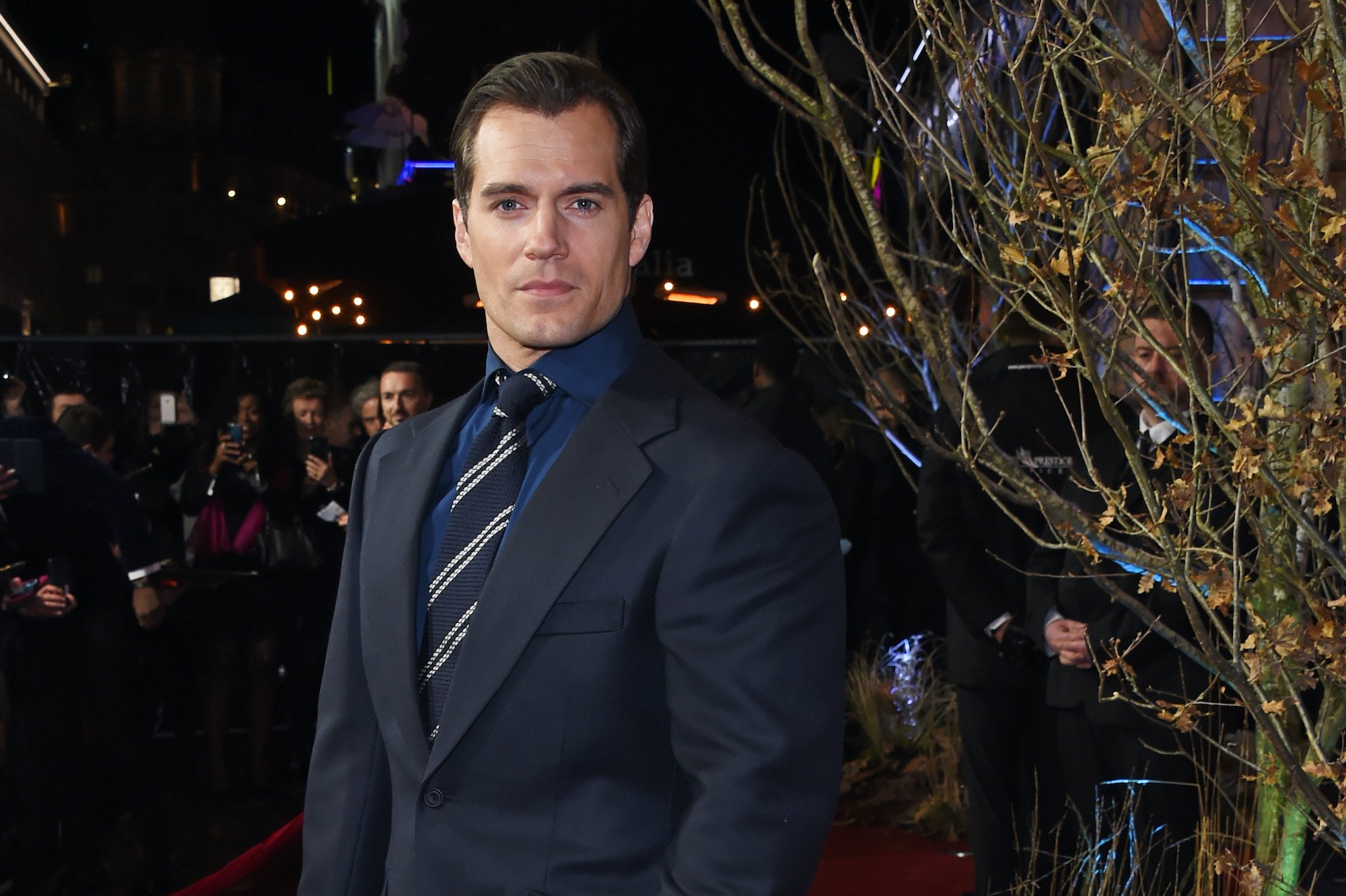 In 2018, Netflix announced The Witcher's cast members, with Cavill helming the show as the titular character, Geralt of Rivia. Cavill had actively campaigned for the role and expressed his interest in the video game adaptation for a long time.
Cavill's character Geralt has a blue background. His mother gave him away shortly after birth for him to train on being a Witcher at Kaer Morhen. He survived several mutations during training which helped him gain immense power and resistance to several factors, including poison, disease, and injury. Geralt showed resistance to the changes put on him, which encouraged his makers to conduct dangerous experiments on him, causing him to lose pigmentation in the process.
Geralt became an avid sword fighter from the harsh training he underwent and learned how to use simple spells the witchers use called the Signs. Although he goes by Geralt of Rivia, the protagonist isn't from Rivia. The witchers are encouraged to come up with their own surnames to make them sound trustworthy.
Even though he doesn't believe in destiny, he unknowingly got his fate intertwined with the unborn child of Princess Paletta and Duny when he invoked the Law of Surprise. He was hesitant at first of taking Ciri into his wing but became protective of her eventually.
What's in store for Geralt in season 2? Cavill weighs in
Season 2 of The Witcher has a lot to cover. Fans are counting on the show's sophomore season to reveal what happened to Yennefer after the Battle of Sodden Hill. The season is also set to explore further Geralt and Ciri's intertwined fate and her path to becoming the first female witcher.
The season will also expound on Geralt's relationship with his mentor Vesemir. According to Games Radar, Henry Cavill also hopes that Geralt will be less grumpy. The star said, "it's very easy to fall down the line of him being a grumpy snowman, and there is a comedy aspect to that, and I wanted to lean away from it in season 2". New episodes of The Witcher season 2 will be dropping on Netflix on December 17, 2021.