'How I Met Your Father' Spoilers: 1 Former Writer Allegedly Revealed the Father's Identity
The question that everyone is dying to know the answer to — who is the father in How I Met Your Father? — might have been spoiled prematurely. There is a report going around the internet that a former writer and producer purposefully ruined the surprise of the Hulu series' central mystery. But are these How I Met Your Father spoilers true? Or can fans expect another character to be the father?
[Spoiler alert: This article may contain spoilers pertaining to the father's identity in Hulu's How I Met Your Father.]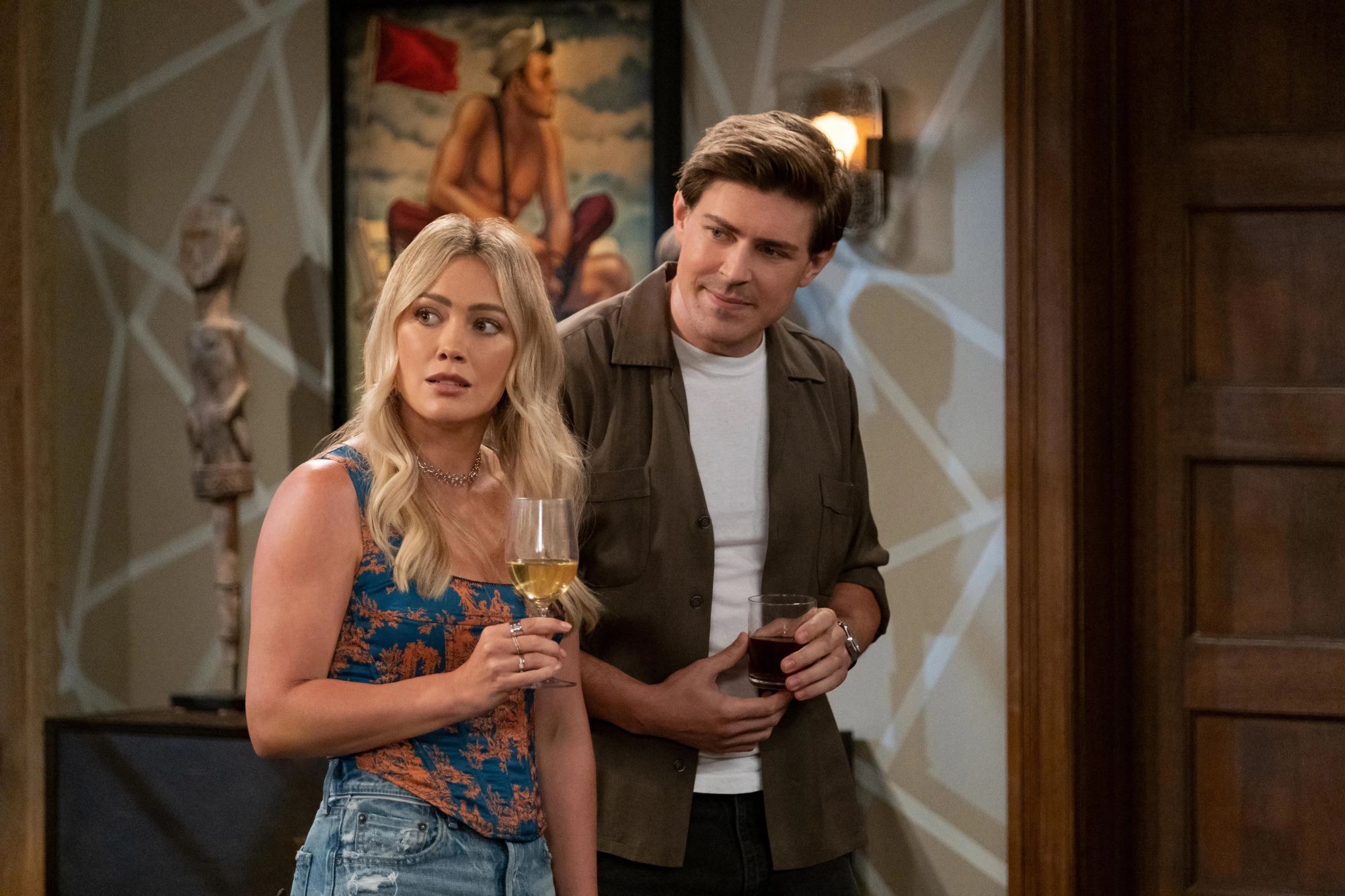 'How I Met Your Father' fan claims that Dan Levy spoiled the show during his stand-up routine
Dan Levy (no, not the Schitt's Creek's co-creator and star) is a comedian who was a co-executive producer and writer on How I Met Your Father Season 1. He wrote episode 3, "The Fixer." However, it seems that Levy and the Hulu series parted ways after the season 1 finale.
In April 2022, one fan started a Reddit thread to share their experience at a comedy show. And during the set, Levy might have shared How I Met Your Father spoilers.
"So I saw John Mulaney last weekend, and his good friend Dan Levy did an opening set where he went a little into his former role of executive producer of this show," they wrote. "And he said, 'the Indian guy is the father,' followed by, 'Oh, what are they gonna do, fire me? They already did.' So I guess do with this information what you will? Probably not very reliable and obviously not set in stone, but I found it interesting."
According to this account, Sid is the father of Sophie's son in How I Met Your Father.
Is Sid the father?
How I Met Your Father fans reacted to these alleged spoilers in the comment section of the Reddit thread.
"HIMYM had Victoria reserved as the mother if they didn't get picked up for more than 1-2 seasons," one Reddit user pointed out. "Maybe this is the case here, and if they continue for more seasons, they can play around more with storylines? Not sure, just a guess."
Another fan shared, "To be fair, I think the writers prepare several scenarios on who's the father."
"I think this could be correct because I remember a while ago someone on this sub figured out who the actor is that voices the son, and apparently he is an Indian actor (or something similar)," someone else commented. "I think Sophie and Sid have great chemistry during their first meeting in Jesse's car."
Other fans think that Levy was just doing a bit and didn't actually reveal How I Met Your Father spoilers. But at this point in the show, Sid being the father wouldn't surprise us because it's very unexpected. Sid is currently married and happily in love, while Sophie's love life is a mess. Plus, Sophie and Jesse — Sid's best friend — have feelings for one another.
But anything is possible in How I Met Your Father. It could very well be that Sid was a sperm donor, and Sophie ended up with Jesse. Or someone else entirely could be the father. We'll just have to continue watching to learn all the answers.
[Spoiler alert: The following contains spoilers from How I Met Your Father Season 2 Episode 1, "Cool and Chill."]
'How I Met Your Father' Season 2 sets up another mystery
How I Met Your Mother fans rejoice — Swarley is back!
The end of the How I Met Your Father Season 2 premiere flashed forward a year to Sophie frantically calling her mother while driving. She leaves a message saying, "Mom, please call me back! I think I'm dating my dad." After hanging up, Sophie rear-ends another car whose license plate reads, "LGNDRY." Barney Stinson, played by Neil Patrick Harris, wearing his best suit, steps out of the damaged car and says, "Dude…"
Sophie's son asks her, "Wait, who's that?" She replies, "We'll get there soon enough."
And just like that, fans have another mystery to unpack and make theories about. Why is Barney back? Is Sophie really dating her dad? And does Barney's appearance reveal any clues about the father's identity?
How I Met Your Father Season 2 airs Tuesdays on Hulu.