Is MSNBC Anchor Stephanie Ruhle Married?
In the wake of the COVID-19 pandemic, television news anchors have become more popular than ever. Personalities like Chris Cuomo and Tucker Carlson are in the headlines as much as they are reporting on them — and viewers can't seem to get enough.
One MSNBC reporter who has skyrocketed to the top of her industry is Stephanie Ruhle, a talented media personality who has been involved in many high-profile interviews and profile pieces. Ruhle is a power player in the news industry, but when it comes to her personal life, she likes to keep things more low-key. 
Who is Stephanie Ruhle?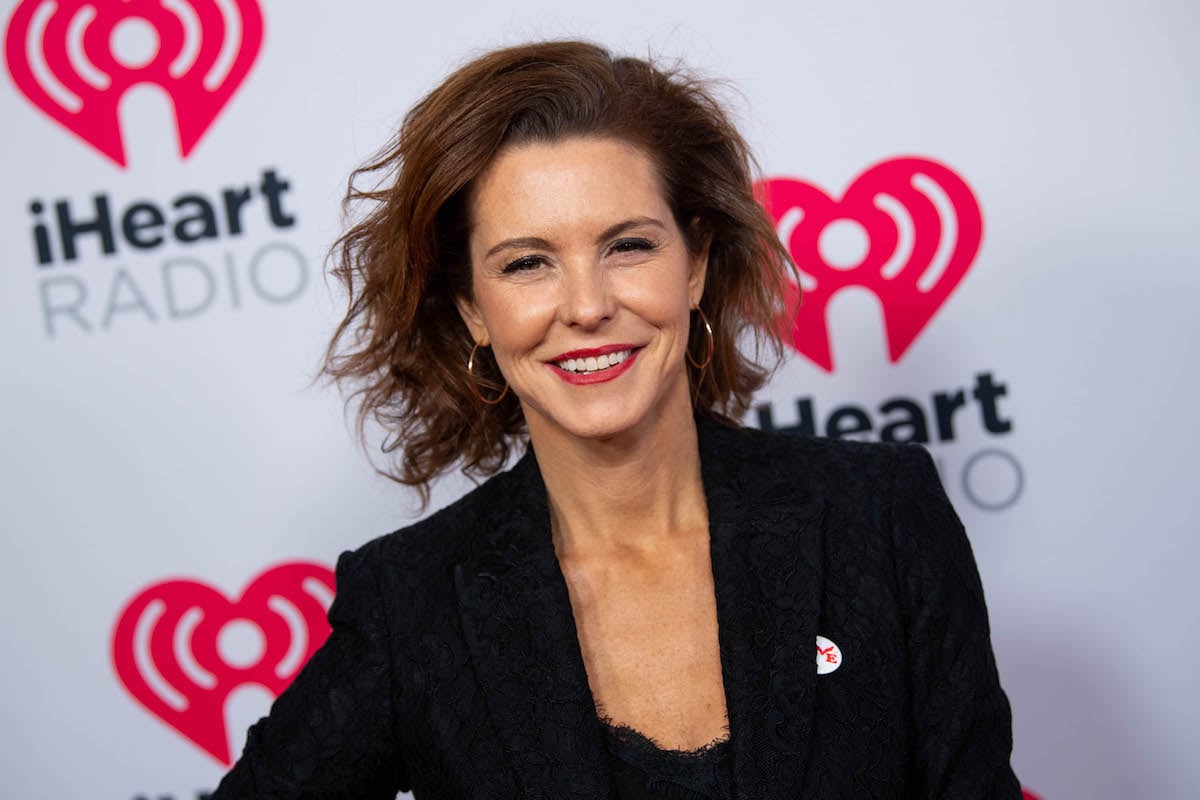 Ruhle was born in New Jersey in 1975. She received an incredible education, and studied in countries like Italy and Kenya.
After earning her degree in 1997, Ruhle began working in the finance industry. She spent over a decade working on insider sales projects in addition to hedge fund sales before joining Bloomberg Television in late 2011.
Ruhle started hosting a popular television program called Inside Track, discussing financial matters in a way that viewers would be able to easily understand and comprehend. During her early years in the television industry, Ruhle was responsible for breaking some truly major stories, including the infamous London Whale story.
She also interviewed some of the biggest power players in entertainment and business, including Martha Stewart. Through it all, Ruhle managed to summon respect from her peers as well as viewers. 
What is Stephanie Ruhle best known for?
RELATED: Is MSNBC's Brian Williams Married?
Ruhle has worked on a number of big projects in addition to her work in finance and business. In 2015, she had a hand in documentary Haiti: Open For Business? and the same year, she appeared in Shark Land: A Mission Blue and Fusion Expedition.
Ruhle also works with several major magazines and is a regular columnist for Shape magazine. She is outspoken regarding women in business and doesn't hold back when it comes to the plight of working mothers. 
Ruhle is probably best known for her show MSNBC Live with Stephanie Ruhle. On the program, which is broadcast daily, Ruhle discusses issues of the day, mainly relating to matters of finance and trading.
Unlike many news anchors and reporters, Ruhle is generally well-liked by almost everyone and has managed to avoid taking sides in extreme political debates. In addition, Ruhle works hard to keep her personal life under wraps and is known to be a devoted wife and mother. 
Is Stephanie Ruhle married?
Ruhle is married to Andy Hubbard, a financial expert and co-CEO of a technology startup called HausMart. Prior to his work with HausMart, Hubbard worked at a hedge fund with a focus on credit portfolios. The two first met in the nineties, while they were both working in finance, and after dating for several years, they tied the knot in 2002.
Since then, Ruhle and Hubbard have remained happily married and were even featured on a 2012 list titled "Wall Street's Hottest Power Couples." 
Ruhle and Hubbard have three children, and while not much is known about their children, their names are Harrison, Reese, and Drew. There's no doubt that they give their three kids a great life, and their ultra-private home in Manhattan is speculated to be a luxurious landing pad that provides the perfect sanctuary from Ruhle and Hubbard's busy careers.
When it comes to women in the news business, Stephanie Ruhle definitely does it all, providing inspiration and motivation for young women all around the world.