Jamie Dornan Calls James Bond and Batman Casting Backlash a 'Disease'
Daniel Craig and Robert Pattinson wowed fans as James Bond and Batman, respectively, but the casting backlash against them is a 'disease,' according to Jamie Dornan.
The old saying goes, 'There are no small roles, only small actors.' Along the same lines when it comes to characters in movie franchises, there are no iconic actors, only iconic roles. There have been three Jokers, three Spider-Men, and two Han Solos in the last half-century. Six actors have capably played James Bond and the big-screen Batman. Yet negative reactions to new actors playing legendary roles are common, and Belfast star Jamie Dornan is over it. The model-turned-actor said the casting backlash and prejudgment is a symptom of a cultural "disease," and he's sick of it.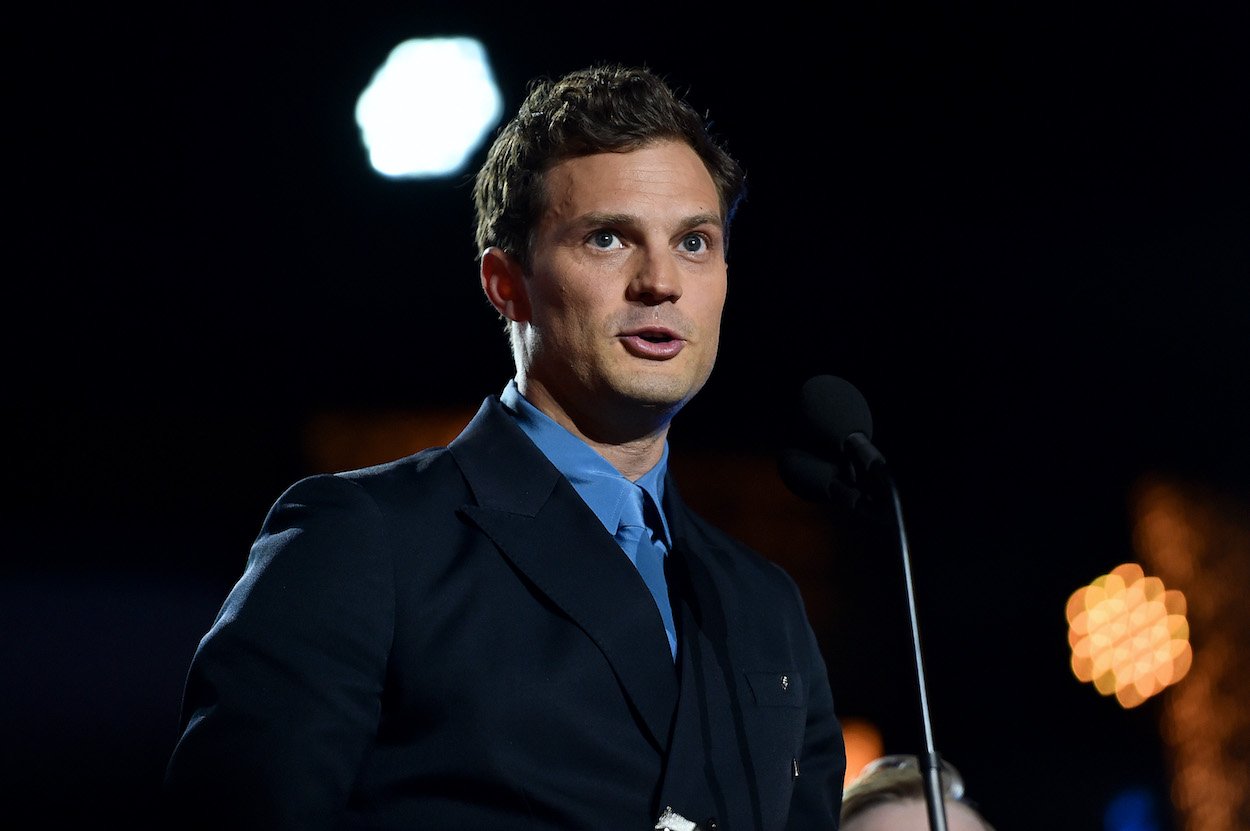 Casting backlash for roles like James Bond and Batman is par for the course in Hollywood
We had two Dumbledores in the Harry Potter series. Both Edward Norton and Mark Ruffalo have played The Hulk. Two actors portrayed Duke Leito Atreides in Dune just 16 years apart. Heck, there were two on-screen Yodas in the Star Wars prequel trilogy. Recasting James Bond and Batman in spinoffs and reboots is de rigueur in Hollywood.
Daniel Craig had doubts about assuming the role of James Bond until he read the script for Casino Royale. Craig initially faced backlash from longtime fans and critics, but his Bond helped bury the Roger Moore-ified entries late in the Pierce Brosnan era and take the franchise in a more serious direction. Moore himself called Craig the best Bond of all time. Bond producer Barbara Broccoli can't fathom how she'll replace Craig for the next installment.
Craig's Bond movies — Casino Royale, Quantum of Solace, Skyfall, Spectre, and No Time to Die — are all in the top 200 all-time at the worldwide box office, per Box Office Mojo.
Robert Pattinson likely can identify with Craig's feelings on casting backlash. Pattinson is the sixth big-screen Batman as he takes over for Ben Affleck, who played the caped crusader in Zack Snyder's Batman v. Superman and Justice League movies. Critics had doubts about Pattinson playing the role, but they changed their tune as soon as they saw The Batman (h/t Yahoo).
The prejudgement of both Craig and Pattinson did not sit well with Dornan.
Jamie Dornan on casting backlash: 'Prejudgment is such a f***ing disease'
Dornan, Pattinson, and Andrew Garfield all broke into movies around the same time in the 2000s. Dornan knows casting backlasch — such as with Garfield's Spider-Man, Pattinson's Batman, and Craig's Bond — is bound to happen. That doesn't mean he likes it or even understands it, as he told Esquire. 
"Prejudgment is such a f***ing disease. It's a disease in all our culture. In my line of work, sure. But in general, people prejudge people based on f***ing anything really, and it's very sad."

Jamie Dornan
"Look at the reaction when Rob got cast as Batman. It was like 90 percent negative. Daniel Craig got cast as James Bond — I mean, that was 100 percent negative. It was vile what was written."
"It was actually disturbing when you see the f***ing venomous anger that people have over casting decisions. And then guess what? Daniel Craig is f***ing brilliant, and it changes the whole energy of Bond. All the naysayers love what Rob has done with Batman."
Dornan despised the prejudgement and backlash over the casting of tentpole roles. Is there a chance he could open himself up to similar criticism? 
Could Dornan be the next James Bond?
No Time to Die was Craig's final turn as James Bond. Bond producer Broccoli knows it won't be easy to replace him, but it's bound to happen at some point. (There was a four-year gap between Brosnan's final Bond film and Craig's first). We'll have to wait to see who plays Bond next, but Dornan is on the shortlist.
After the initial casting backlash, Craig won over fans and critics as Bond. The next Bond will have a similar challenge, but one Dornan indicated he's open to facing.
"It's fun, and it's a cool thing to be in the mix for that sort of thing," he told Esquire. "I do think it's very transparent in terms of if you look at that list, there's not one person on that list who doesn't have some content at the moment that's doing well."
Idris Elba has been rumored as Craig's successor, but he may be falling out of favor. Bridgerton star Regé-Jean Page, Henry Cavill, Aidan Turner, and Tom Hardy also make the shortlist, per Express.