Who Is Joseph Morgan's Wife, Persia White? They Met on 'The Vampire Diaries'
The Vampire Diaries includes many love stories, but nothing beats the real thing. And the real thing is what The Originals' Joseph Morgan shares with his wife, Persia White. Like Ian Somerhalder and Nikki Reed, Morgan and White's love story began with vampires. Here's what we know about their romance, which started on the set of The Vampire Diaries.
Joseph Morgan's wife: Age, net worth, and other acting roles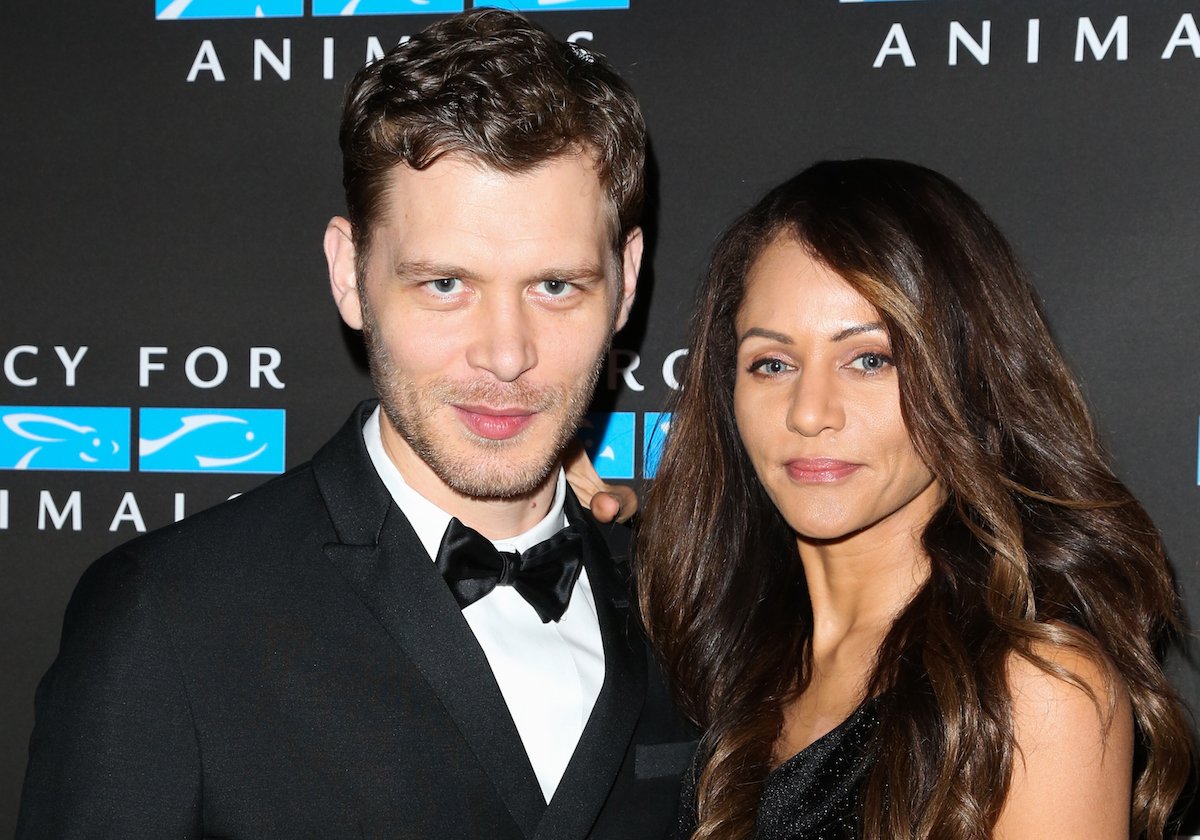 Persia White was a CW star long before her husband. She played Lynn Searcy alongside actors Tracee Ellis Ross, Golden Brooks, and Jill Marie Jones in The CW's Girlfriends from 2000 to 2008. They had a reunion on Black-ish in 2019, although the girlfriends weren't playing their characters from The CW sitcom.
Since the show began streaming on Netflix, fans have been eager for a Girlfriends reboot, and the cast is interested in making it happen.
The 49-year-old star appeared in some movies after Girlfriends' abrupt cancelation, and then she was cast as Bonnie Bennett's mother, Abby Bennett Wilson, in The Vampire Diaries in 2012. Her first appearance was in season 3 episode 12, "The Ties That Bind." Klaus Mikaelson first appeared on The Vampire Diaries in season 2 episode 19.
Outside of acting, Persia White was in an industrial rock band called XEO3 and released a solo album, Mecca, in 2009. IMDb lists her professions as actor, producer, and writer. She also has modeling experience. In addition, the actor is a vegan and animal rights activist.
The Originals alum and White run an online shop, the Morgan White Store. It sells Klaus-inspired merchandise such as daylight rings. According to Celebrity Net Worth, Persia White's net worth is around $700,000.
How did Joseph Morgan meet his wife, Persia White?
Persia White appeared in seven episodes of The Vampire Diaries Season 3. Bonnie's mom was once a powerful witch. She had to leave Mystic Falls and her daughter behind after using her magic to imprison Mikael — the father of the Original vampires and Klaus' stepfather.
Mikael had come to Mystic Falls to find baby Elena Gilbert, Katherine Pierce's doppelgänger, and Abby saved her. The act drained her magic over time. Damon Salvatore turned Abby into a vampire to save Elena's life.
Did Klaus marry Bonnie's mom? Yup, he sure did. Morgan, 40, told the Associated Press in 2014 about their meet-cute at work. He said:
We didn't know each other before The Vampire Diaries, but we didn't meet on set. We met in the lobby area where they bring everyone in and they send people off to hair and makeup and set and different things. And we just got talking there, and that little chat lasted about two hours. And I thought, 'Well, I definitely want to see her again.' And it grew from there. And then we rarely spent any time apart since that point when we met.
After a few years of dating, the two announced their engagement in May 2014 and married two months later on July 5.
Does the couple have kids?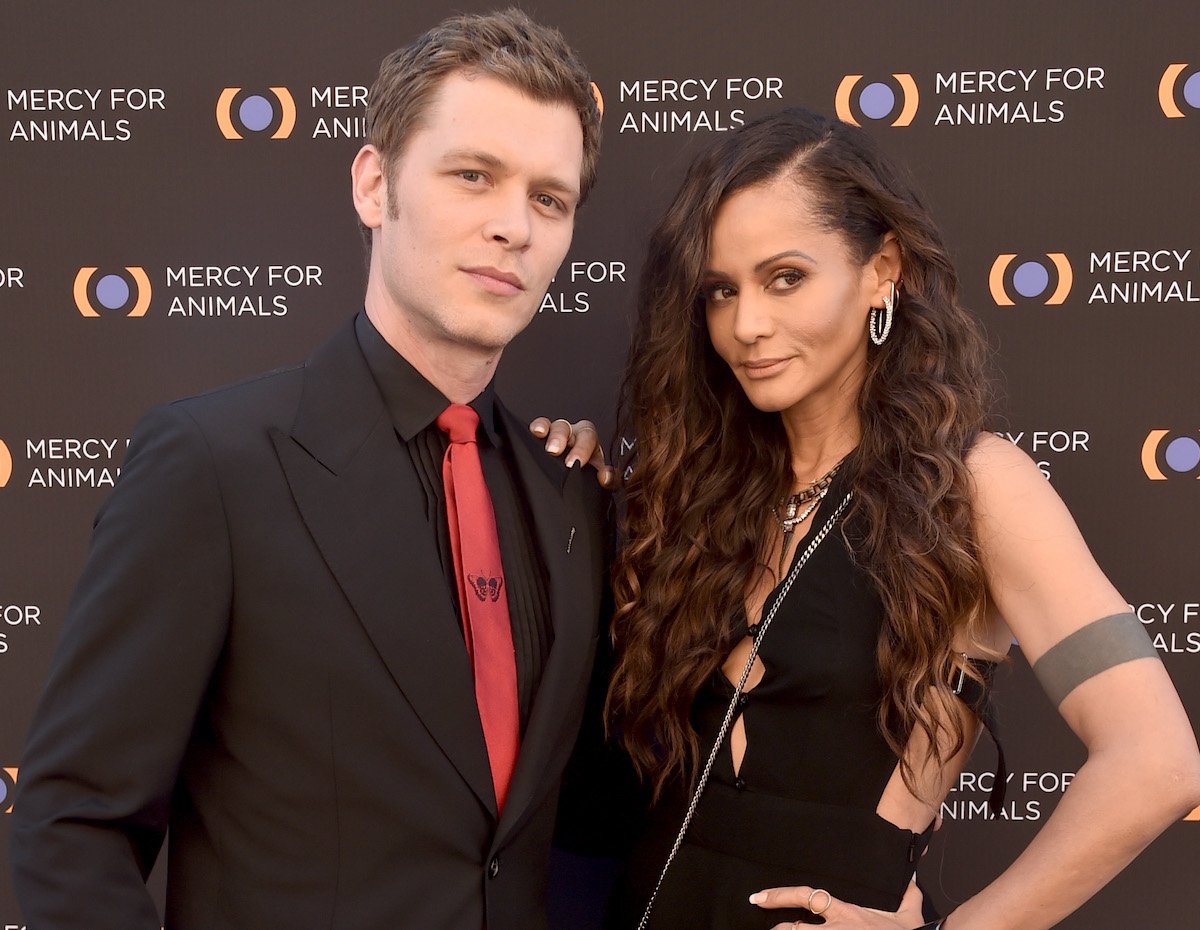 Joseph Morgan and Persia White don't have biological children together. But White has a daughter, Mecca, who was born in 1995 and whom Morgan adopted after he married the Girlfriends alum.
The British actor told the AP that White was a huge part of The Originals even though she didn't appear in the series. He explained that although he would have loved to act with his wife on the show, it wouldn't make sense for her to play anyone but Bonnie's mother in The Originals. And her character didn't fit into The Originals narrative in a sensible way.
"She's a huge part of the show, for me, because she watches every show, we talk about it. She tests me on every scene. She's incredibly supportive. She's there running lines with me late at night," Morgan told the AP.
"She comes to set frequently and is there. I'll get home after an exhausting 16-hour day, and there's some food and a beer in the fridge. She's incredibly, incredibly supportive. I don't think I could do it without her because it's such long hours and such a taxing job."
When they're not working, they're gushing over each other on Instagram. Check out their feeds and swoon.
RELATED: 'The Originals' Creator Julie Plec Thought Klaus and Caroline Ending Up Together Would 'Dishonor Stefan'