Justin Bartha Was 'Hesitant' to Appear in 'National Treasure' Disney+ Series
National Treasure: Edge of History is a brand-new Disney+ series that is, for many fans, the culmination of a franchise that started nearly two decades ago. The TV series features a star-studded cast, including new-to-the-universe performers like Catherine Zeta-Jones and Lisette Oliviera, along with established characters from the National Treasure franchise like Harvey Keitel as Peter Sadusky. Also reprising his role from the two National Treasure movies is Justin Bartha, who portrayed Riley Poole. In a recent interview with Variety, Bartha opened up about his involvement with the series, revealing why he was initially hesitant to commit to making an appearance.
What did Justin Bartha say about being 'hesitant' to appear in 'National Treasure: Edge of History'?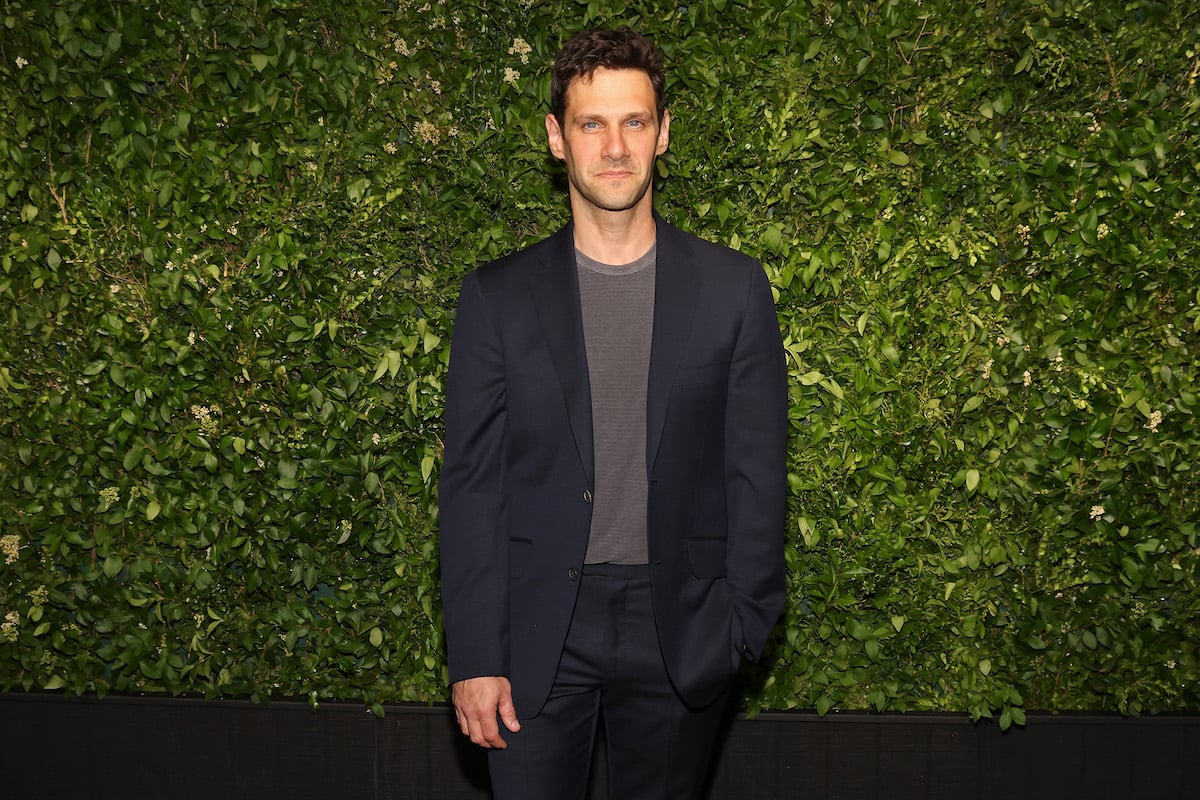 As Riley Poole, a computer expert and friend of Nicholas Cage's Ben Gates in the National Treasure films, Bartha was responsible for much of the comic relief in both movies. While his role in the all-new TV series is small, it was a breath of fresh air for fans to see the beloved star. Still, Bartha wasn't so sure about stepping into Riley's shoes again, as he revealed in his interview with Variety. 
"To be honest, I didn't jump aboard right away," Bartha said. "But after talking with [the producers] and looking at my daughters, it was tough to turn my back." The actor expanded on his thoughts, noting that "I was skeptical at first, if I'm going to be honest. But when I looked past my initial skepticism, I was excited to see what it was going to be. I have kids now, and I'm really desperate for something to watch with them." Bartha also said that the character of Riley means a lot to him, and it was important that the material in the show respect the National Treasure universe and the world that he had helped to build in the films.
How does 'National Treasure: Edge of History' fit into the 'National Treasure' timeline?
Although Bartha's role in National Treasure: Edge of History is small, it makes a big impact. Viewers learn that not only is Riley still heavily involved in writing, but he has a successful podcast — and as he revealed to the show's new characters, he's also well into a 15-year treasure hunt with his old friend, Ben Gates. There are also several hints that a new film could be in the works, although nothing definitive has been announced.
It is clear that the series, while it isn't meant to be a full extension of the two movies, takes place squarely in the same universe, about 15 years after the second National Treasure film. Instead of Cage's Ben taking the lead, however, a young woman named Jess is the protagonist. After discovering that her late father was part of a secret society of treasure protectors, Jess embarks on an adventure that is truly epic, one that involves her friends as well as mercenaries and treasure hunters.
Justin Bartha hopes that a third 'National Treasure' movie will be made
Bartha told Variety that he is fully on board for a new National Treasure movie. "There is a script. That's all I'll say. There have been a few different scripts, actually, but the one thing that has to happen is for all the stars to align," Bartha teased. He also said that it is very likely that the long-awaited third movie could come to pass, noting "But listen, there is still hope for another movie. Nic is obviously doing great, one of the greatest ever. Jerry just had a big hit with 'Top Gun: Maverick,' and he is doing great. And the constant drum beat from the fans for a third movie just makes it a no-brainer for me."
As for what fans can do to ensure that the third film comes to pass, Bartha teased that people should "write their Disney Congressmen" to give them a push.