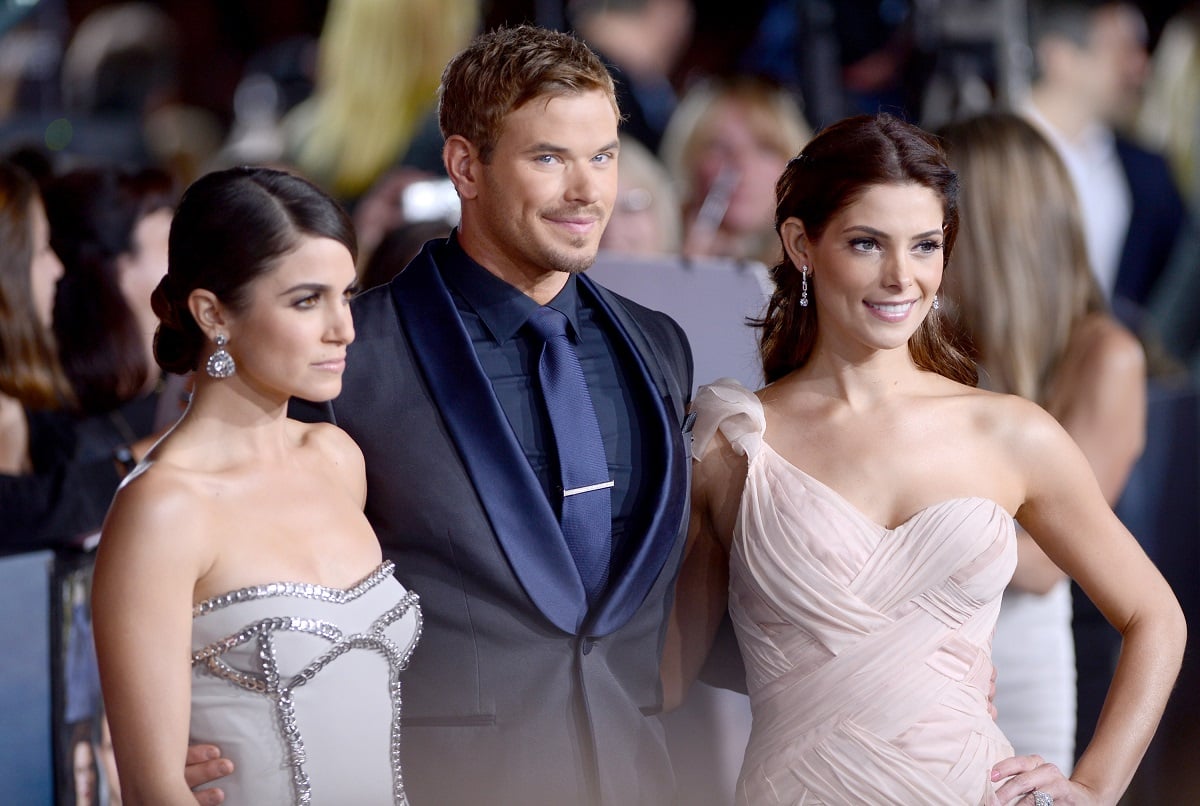 Kellan Lutz Admitted to Crushing on a 'Twilight' Co-Star
The 'Twilight' films brought together several hot young stars, some of whom fell for one another. Kellan Lutz developed a crush, but says he never acted on it.
The Twilight film series dominated the early 2000s. Young viewers everywhere gravitated to the intense storyline and romantic drama. The four-part film series made stars of Robert Pattinson and Kristen Stewart, assisting the careers of other young actors like Nikki Reed, Bryce Dallas Howard, and Dakota Fanning. Kellan Lutz also played a prominent role in the Twilight films. As Emmett Cullen, Lutz made an impression on young viewers of all ages, inspiring countless crushes. However, Lutz also had a crush of his own on one of his Twilight co-stars, which he admitted to much later.
What did Kellan Lutz say about having a crush on 'Twilight' co-star Ashley Greene?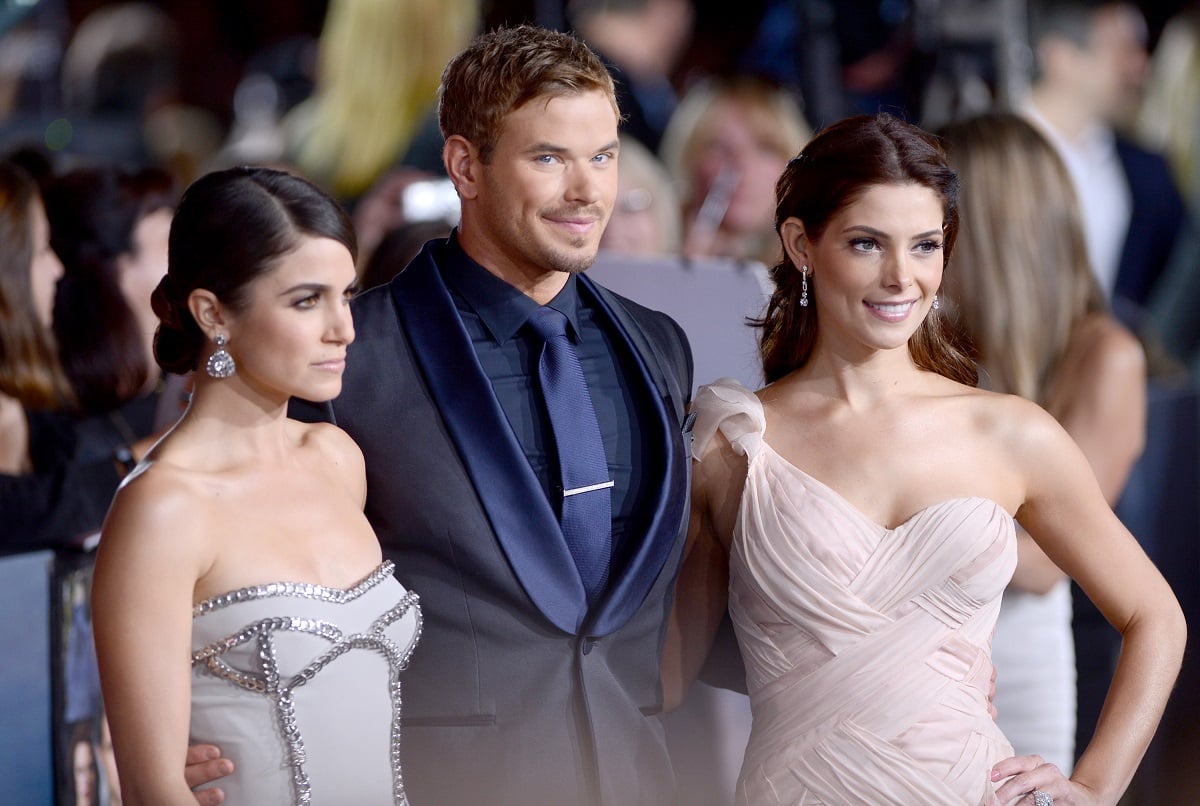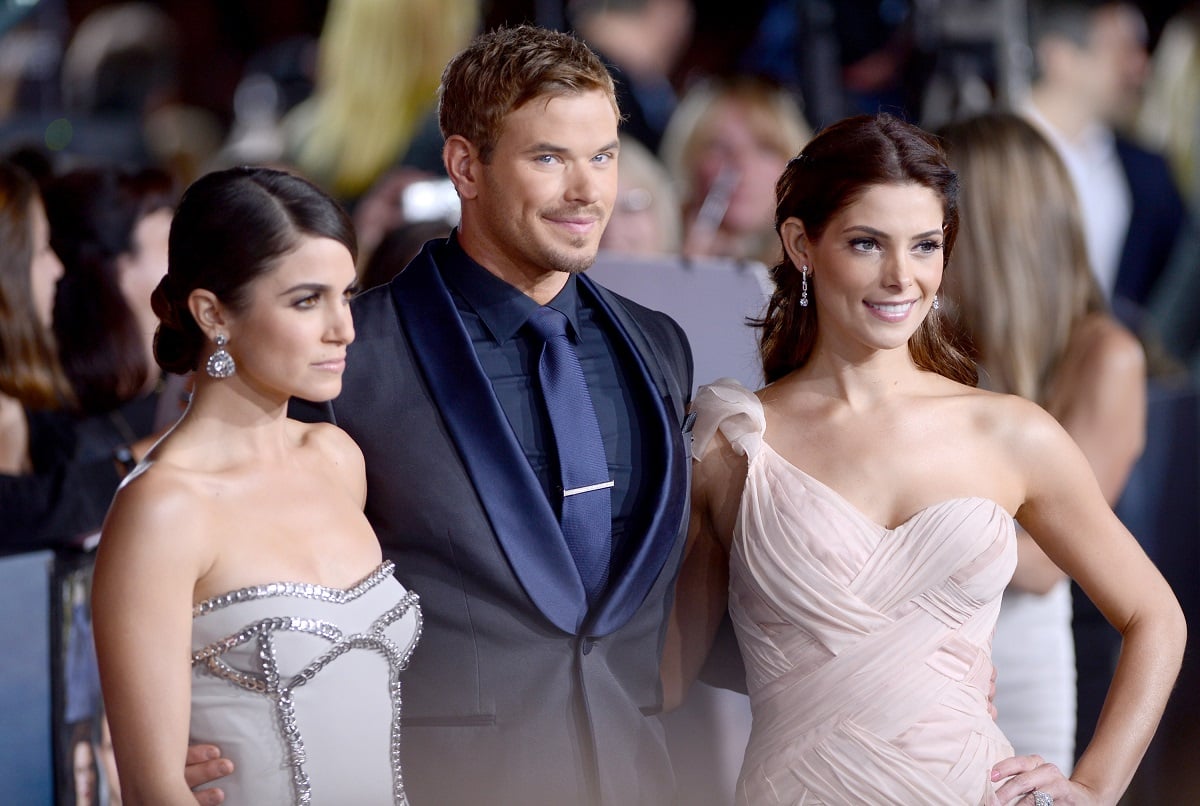 Kellan Lutz rose to prominence in the early 2000s after landing roles in TV shows such as Model Citizens, The Comeback, and Six Feet Under. He also appeared in several music videos, including Hinder's video for "Without You." However, it wasn't until 2008 that Lutz landed his big break as Emmett Cullen in the movie Twilight. The film became a breakout hit, and Lutz appeared in its sequels.
Lutz forged several lasting connections while working on Twilight. And as he revealed to his former co-star Ashley Greene on her podcast, The Twilight Effect, he even developed a bit of a crush on her. 
However, as reported by BuzzFeed, Lutz admitted, "I remember, she quickly became, like, one of the guys. Beautiful, but also, like, just so easy to get along with my group of friends. And then they'd always try and date her or something like that." Greene added, "I think we like pretty quickly moved to the friend space, for sure, which was great."
Kellan Lutz played Emmett Cullen in the 'Twilight' saga
Emmett Cullen quickly became a fan favorite, thanks in part to Lutz's natural charm. In the films, Emmett is the adopted son of Carlisle and Esme Cullen, a fun-loving character who doesn't shy away from confrontation. Emmett and Bella Swan develop a natural rapport, and he is one of the first to vote in favor of Bella becoming a vampire.
Lutz went on to act in several other projects after Twilight, including movies like Immortals, Arena, and What Men Want. While his crush on Greene didn't go anywhere, he did go on to find love. In 2017, Lutz and model Brittany Gonzales tied the knot. They welcomed their first child in February 2021, a baby girl named Ashtyn Lilly Lutz. One year later, in February 2022, the couple took to Instagram to share that they were expecting another baby. According to Page Six, Lutz shared the video of his wife's pregnancy reveal, writing, "God is Good! Babies are the Best! Love you forever and always @brittanylynnlutz."
Who did Ashley Greene portray in the 'Twilight' films?
As for Greene, who played Alice Cullen in the Twilight franchise, she also managed to find true love after wrapping Twilight. In 2013, she started dating businessman Paul Khoury, and in July 2018, the two tied the knot. According to People Magazine, Greene and Khoury's wedding took place in California, in front of family and friends, including celebrities like Chris Hemsworth, Robert Pattinson, and Brittany Snow. In March 2022, Greene revealed that she and Khoury are expecting their first baby.
In addition to her work as Alice Cullen, Greene has enjoyed a prolific career as a model and has appeared in TV shows like Hell's Kitchen, Rogue, and Americana.