'Love Is Blind': Are Female Contestants Allowed to Propose?
Over the past several years, Netflix has debuted several popular new shows, but Love Is Blind could possibly trump them all. The TV series, which features elements of other reality shows like Married at First Sight, first started streaming on Netflix in February 2020. In the years since, a second season has debuted, and a third season has already been announced. With more viewers discovering Love Is Blind, many are wondering about the dynamics of the show—and whether the female contestants are allowed to propose to their male counterparts.
'Love Is Blind' is a dating reality television series with a twist
Love Is Blind is a dating reality series, but one that has a very unique twist. At the beginning of each season, a group of male and female contestants are paired up with each other to see if they can find true love. The twist is that they are not allowed to actually see each other for the initial duration of the competition. In fact, each couple is only allowed to meet face to face after a proposal of marriage has been accepted.
At that point, the engaged couples move on to vacation at a resort, where they meet the other couples participating in the season—and get to know each other on a physical level for the first time.
Then, the couples co-habitat for the first time, meeting each other's families and discovering the intricacies of their new relationship. Finally, the engaged pair plans a wedding. And at that time, when they are standing at the altar, they must decide whether they want to make that final commitment to each other. Hosted by Nick and Vanessa Lachey, Love Is Blind has managed to become a cultural phenomenon.
Can female contestants on 'Love is Blind' propose?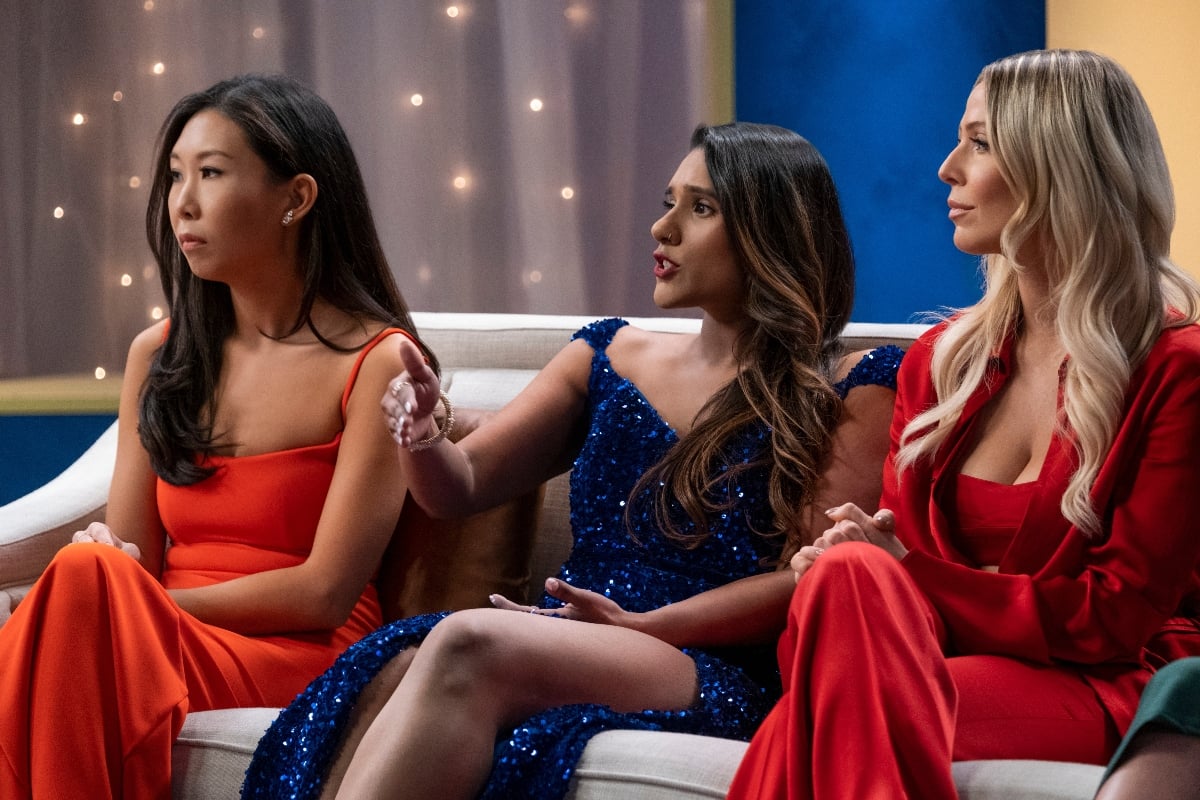 For many viewers, the wedding portion of Love Is Blind is the most fascinating. A recent report from Insider details what happens behind the scenes, revealing that while female contestants are given the option to propose to their male counterparts with one of the provided rings, no female contestant to date has actually made that request. However, with a third season on the horizon, fans might see this happen in the future.
When it comes to the rings that are used during the proposal, the details are equally intricate.
How does the ring selection work on 'Love Is Blind'?
Insider reports that the ring selection process on Love Is Blind is a multistep one. Show creator Chris Coelen reportedly told Variety that each male contestant on the show is provided with a selection of rings. Contestants are encouraged to pick something that reflects their love's personality, noting that they can select from "10 or 12 different styles and colors."
They can then select one of the provided rings to use for the proposal. Alternatively, Coelen said that they can propose with a ring that they have brought from home, such as one with a sentimental value. When it comes to other elements of the wedding, contestants do have some say.
For instance, they can get involved with the food and cake selection, choosing options that suit their idea of what a perfect wedding looks like. Contestants can also work with producers to incorporate specific traditions into their wedding ceremony, specific rituals or customs that reflect their culture or belief system. However, Insider reports that contestants don't have much say when it comes to the actual wedding venue, since showrunners have to use specific spaces to accommodate the camera and lighting crew.
RELATED: 'Love is Blind' stars Kyle Abrams and Deepti Vempati Spark Even More Rumors They're Dating With Latest TikTok