MCU Rumor: Cameron Diaz Might Come Out of Retirement to Play a New Villain
Since 2008's Iron Man, Marvel Studios has consistently attracted top-notch talent from throughout Hollywood. At this point, it feels almost inevitable that most major stars will wind up joining the Marvel Cinematic Universe. Now a new rumor claims Marvel is trying to get Cameron Diaz to come out of retirement for a key MCU role.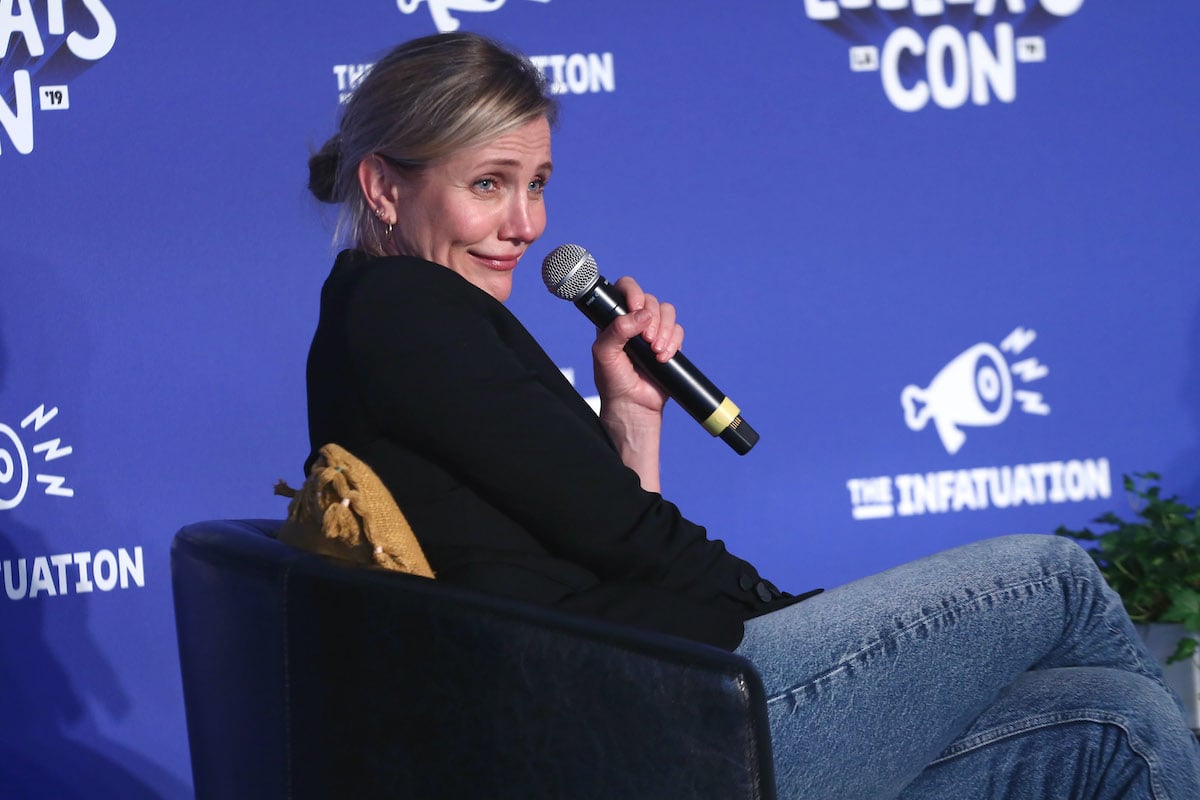 The Marvel Cinematic Universe is about to shake things up
The MCU's first three phases largely focused on building toward that epic showdown with Thanos (Josh Brolin). But now that Marvel Studios has expanded the universe to include so many heroes — including Earth-based, cosmic, and mystical characters — what comes next? Phase 4 of will lean even more heavily into what fans already love.
Popular heroes like Doctor Strange (Benedict Cumberbatch), Black Panther (Chadwick Boseman), and Captain Marvel (Brie Larson) have sequels in the works. But Phase 4 will also include a deeper dive into the cosmic side. The Eternals will reportedly take the MCU to new places. And if true, the latest rumor involving Diaz would certainly be another step in that direction.
RELATED: Marvel: The Actor Behind One of the Best MCU Villains Reacts to His Potential Replacement
A new rumor claims Marvel wants Cameron Diaz to join the MCU
According to We Got This Covered, Marvel wants Diaz to join the MCU but in a very specific role. The studio hopes to lure the actor to play the MCU's Death. The cosmic being — also known as Lady Death or Mistress Death — is essentially the physical embodiment of death in the Marvel universe. Notably, the comics' Thanos collects the Infinity Stones to impress her.
However, the movies have yet to introduce Death. With rumors swirling about Thanos' eventual return, she would be a worthy character to bring into the fold. Still, there's no indication of what role she'd play going forward. If Death does appear, casting Diaz — who played the object of many men's affections in There's Something About Mary — fits though.
RELATED: 'Avengers: Endgame': The 1 Star Cut from the Movie Reacts to Their Deleted Scene
Will Cameron Diaz really come out of retirement for the MCU?
For now, this report should be firmly considered a rumor. After all, there's no official announcement from Marvel or Diaz at this time. But if Marvel does want the actor for the MCU, there's one notable problem. Diaz has retired from acting, with 2014's Annie serving as her final role.
Aside from the Shrek series, Diaz's only sequel is 2003's Charlie's Angels: Full Throttle. There's no indication she'd want to jump into any potentially long-term commitment. Moreover, Diaz seems perfectly content with her life outside of Hollywood. A return to movies, even for Marvel, seems unlikely.