Meryl Streep Is a Better Singer Live Than She Was in 'Mamma Mia!' Miz Cracker Says
Miz Cracker from RuPaul's Drag Race recounted the unforgettable moment of seeing actor Meryl Streep perform and insists Streep is an even better singer live than what moviegoers saw in Mamma Mia!.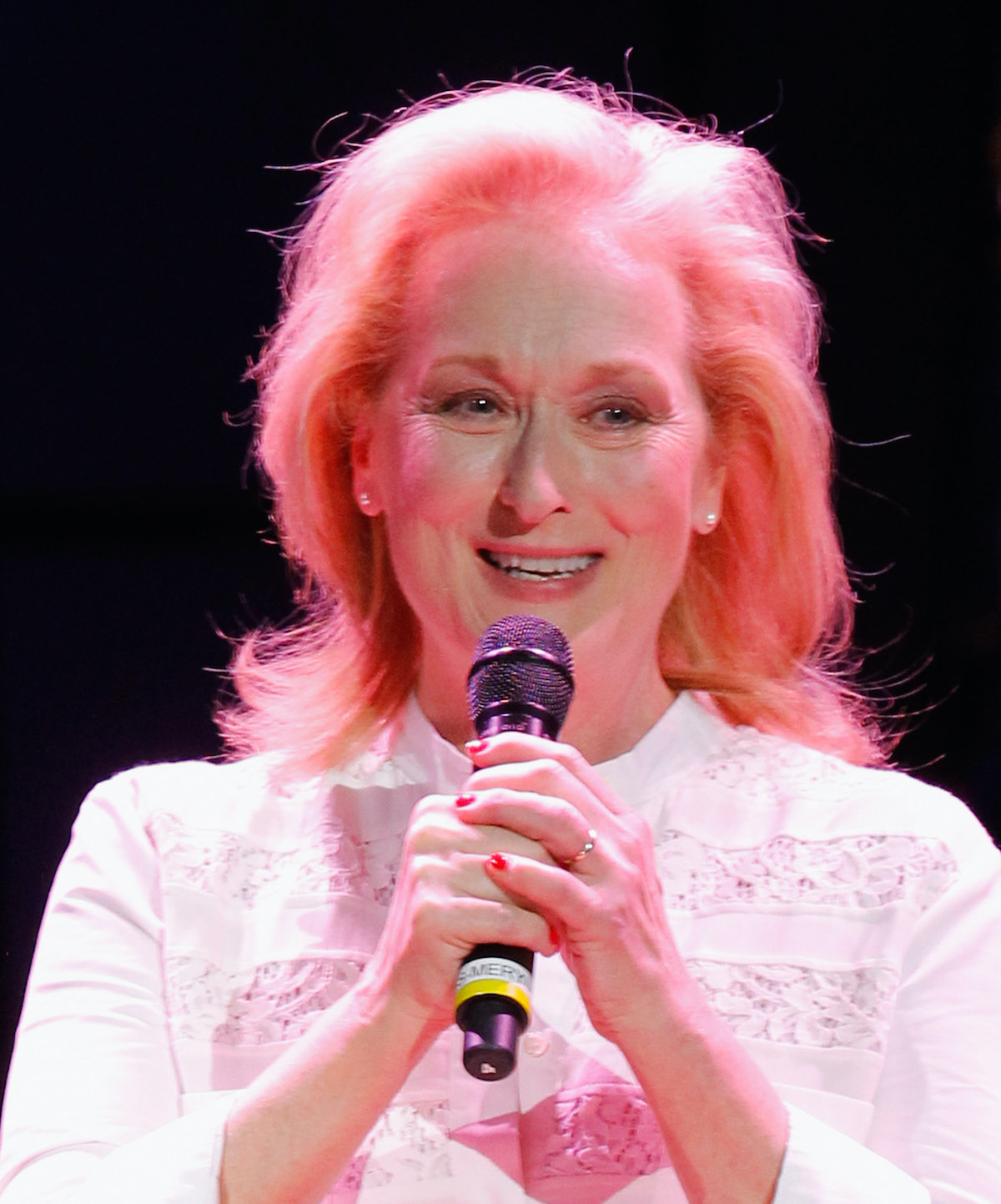 "I shook hands with Meryl Streep and I didn't rapture," Cracker joked on the Behind the Velvet Rope with David Yontef podcast. "I didn't go into the heaven. So I'm like if I can survive that and keep my cool, then …"
The handshake occurred several years ago, long before Cracker appeared on Drag Race. At the time Cracker was a struggling artist, working as an intern at a publishing house. She wasn't making much money but when the opportunity to see Streep during a private live show arose, she decided to "starve" to afford the ticket.
Seeing Meryl Streep was worth going a little hungry
"I was earning like $125 a week at a publishing house as an intern," Cracker recalled. "And she had this private concert doing Mother Courage that came up and it was a $500 ticket. So I just decided to starve. And you got to meet her. I decided to starve for a couple of months."
"I made the money," she continued. "I paid $500, which was like two times my rent for my tiny little Brooklyn room. And I got to meet her and I got to hear her sing live and she's better live than she is in Mamma Mia! And she is a f**king goddess in person."
Cracker joked that meeting Streep gave her newfound street cred. "Absolutely!" Cracker said."It helped get credits towards my queer card. You know what I mean? Like I've stopped to see Meryl Streep. I am definitely a queer, you know?"
Meryl Streep stars in 'The Prom' alongside another Miz Cracker favorite
Streep stars in The Prom alongside actors Nicole Kidman and Keegan-Michael Key. Streep plays Dee Dee Allen, a Broadway star with a career on life support. At the same time, controversy is brewing in a small town in Indiana where Emma Nolan is denied admission to the high school prom with her girlfriend. The one adult supporting the couple is high school principal Tom Hawkins played by Key.
Dee Dee Allen decides the best way to revive her career is to go to Indiana to show her support for the ousted pair. Nicole Kidman, James Corden, and Andrew Rannells join Streep but the scheme blows up in their faces.
Cracker shared Kidman is another icon that is on her list of people to meet. "I don't get starstruck often and I think I would only get starstruck if I ran into Nicole Kidman because she's my idol," Cracker said on the podcast. "I have watched all like 72 of her films several times and I'm watching The Undoing right now."
With two idols in one film, The Prom is likely on Cracker's "must-see" list. The Prom streams on Netflix this Friday and in select theaters.