A New Harry Potter Store Is Coming to NYC — Get a Peek Inside
A new Harry Potter flagship store will open in New York on June 3. The store, located at 935 Broadway will feature Potter merchandise and interactive experiences for fans, including two virtual reality experiences that will open in summer 2021.
Fans will soon have an all-new way to experience the world of Harry Potter. The Harry Potter New York flagship store, opening in early June, will be home to the largest collection of Harry Potter and Fantastic Beasts merchandise under one roof. The 21,000-square-foot store will have 15 different themed areas, as well as unique virtual reality experiences that will take would-be wizards inside Hogwarts and let them do battle with Death Eaters.  
The Harry Potter store on Broadway opens June 3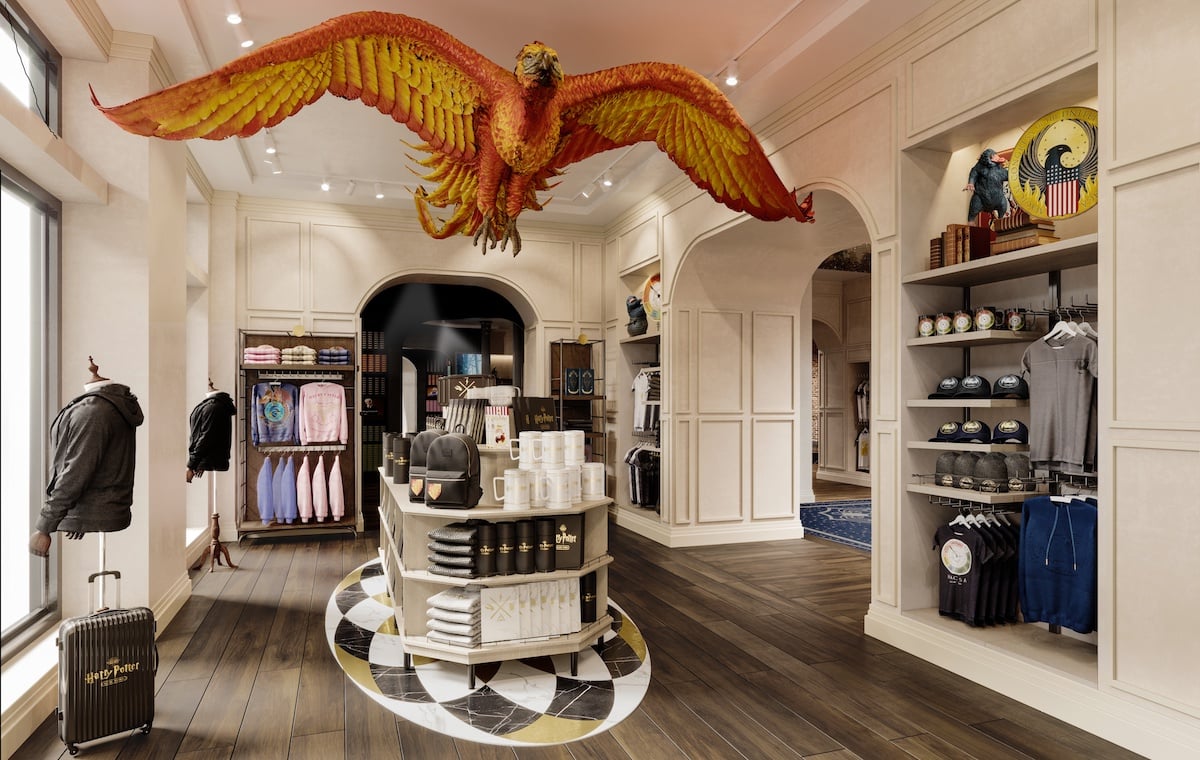 Harry Potter New York opens its doors June 3. To visit the store, which is located next to the iconic Flatiron Building at 935 Broadway, customers will scan a QR code when they arrive and join a virtual queue. The store will follow all CDC guidelines, including having a reduced capacity and requiring all customers to wear a face covering. 
Once shoppers get inside, they'll be greeted by a huge model of Fawkes the Phoenix hanging from the ceiling. The model — which weighs in at over 220 pounds — was created by a team of specialist propmakers specifically for the store. 
The Harry Potter store in New York City will bring the Wizarding World to life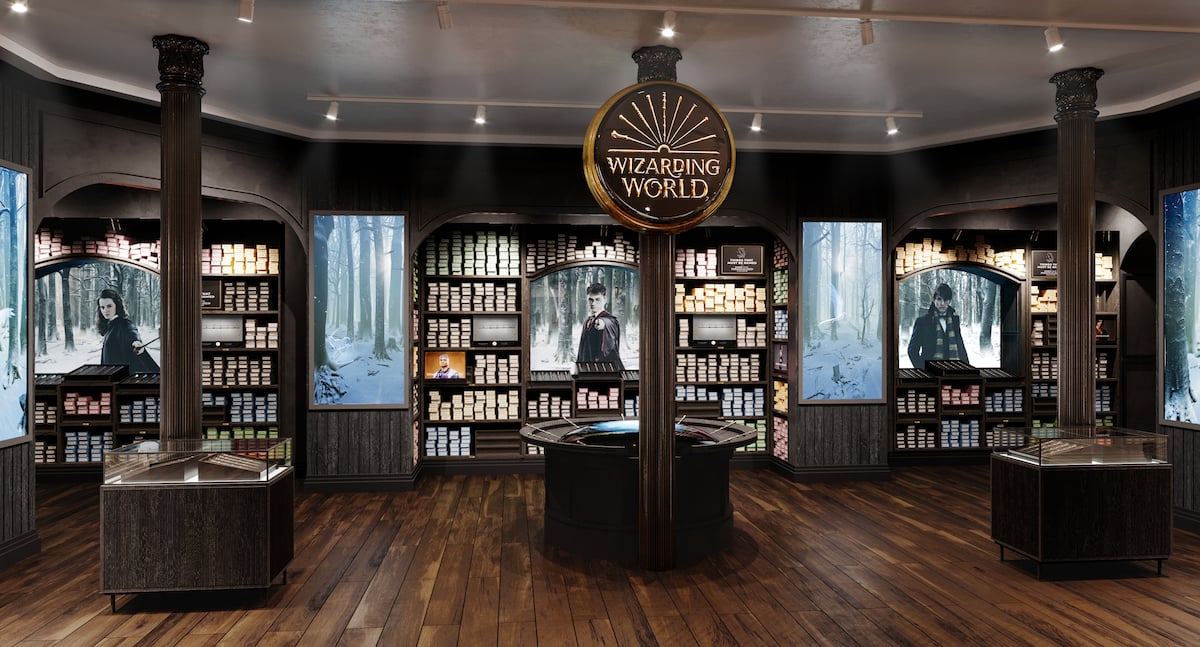 The Harry Potter store, which spans three floors, will have virtually every kind of Potter-themed item available for purchase, from Bertie Bott's Every Flavour Bean to an essential piece of equipment for any aspiring wizard — a wand. A personalization area offers one-of-a-kind gifts for the Potter fan who has everything. 
Visitors to the store can pretend they've found the secret entrance to the Ministry of Magic when they pose inside a London phone box or see what they would look like inside Hagrid's boots. Those who have the Harry Potter Fan Club app can also search for Enchanted Keys throughout the store.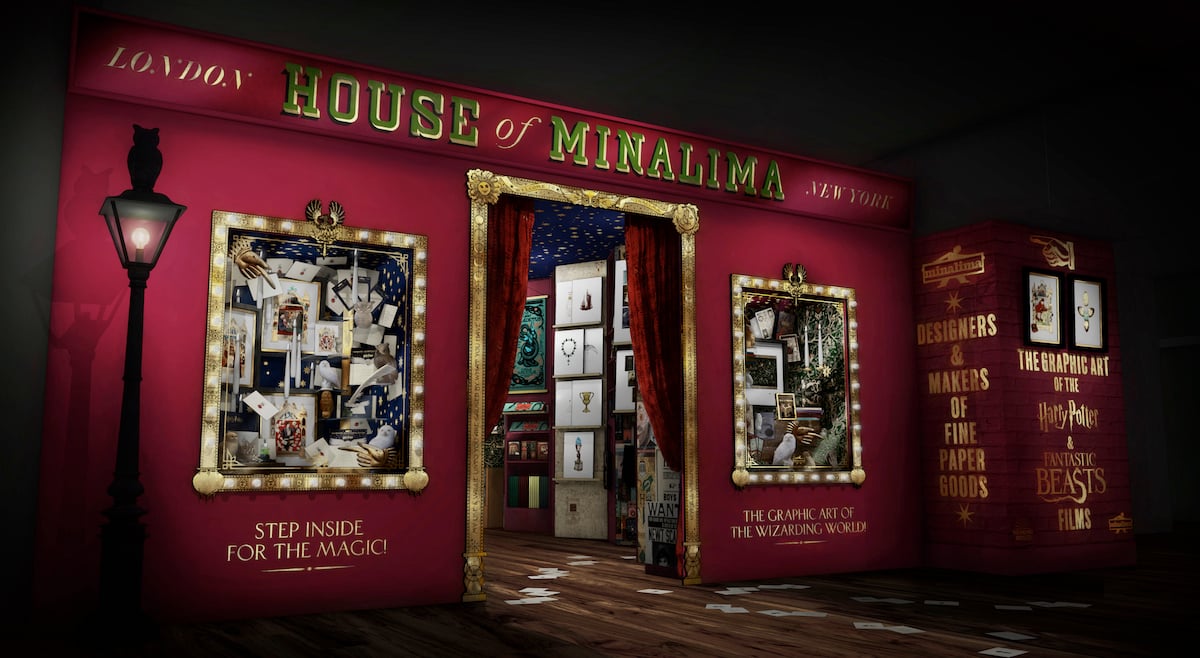 Harry Potter New York will also be home to the only House of MinaLima in America. (Mina Lima is the graphic design team on all Harry Potter and Fantastic Beasts movies.) The gallery/store will have prints of Daily Prophet Covers, Harry's first letter from Hogwarts, and the wizarding newspaper the Quibbler.   
A virtual reality Harry Potter experience is coming
The store will also feature two immersive virtual reality experiences, scheduled to open in summer 2021. 
"Chaos at Hogwarts" will take fans on a journey inside Hogwarts Castle, where they'll encounter magical creatures and secrets. In "Wizards Take Flight," visitors will battle Death Eaters over the skies of London.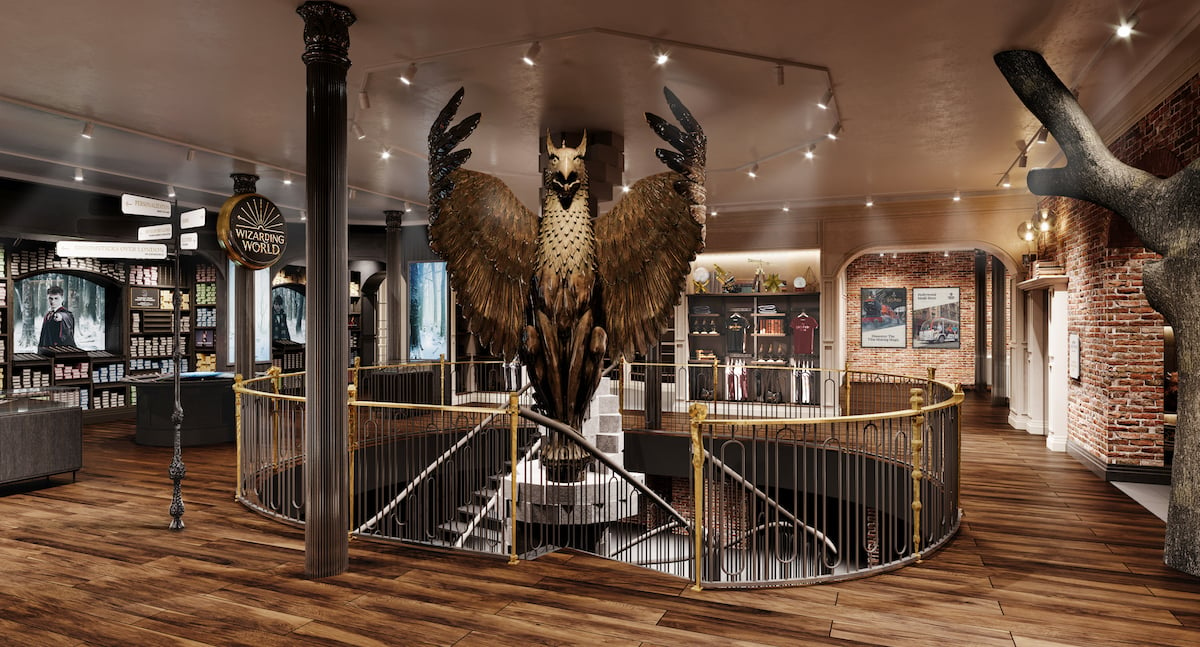 Harry Potter New York "will bring a completely new shopping experience to the city," Sarah Roots, executive vice president of Warner Bros. Worldwide Tours and Retail, said in a statement. 
"With over 1,000 Wizarding World props on display (including some authentic items which featured in the movies), the incredible theming, along with experiences such as photo opportunities and the fantastic range of products, there will be something special for every fan," she added. 
Check out Showbiz Cheat Sheet on Facebook!