'Pioneer Woman': Ree Drummond on the 1 Item She Always Carries in Her Purse
Pioneer Woman Ree Drummond is easily one of the Food Network's most popular stars. Her website, which began as a blog in 2006, is where her brand empire got its humble start.
The mother of four keeps beyond busy with her website, television cooking show, magazine, Pioneer Woman mercantile, which includes a restaurant, bakery, and store, oh and her four children, husband, cattle ranch, and home.
With a woman as on-the-go as Drummond is, what's in her purse has got to be good.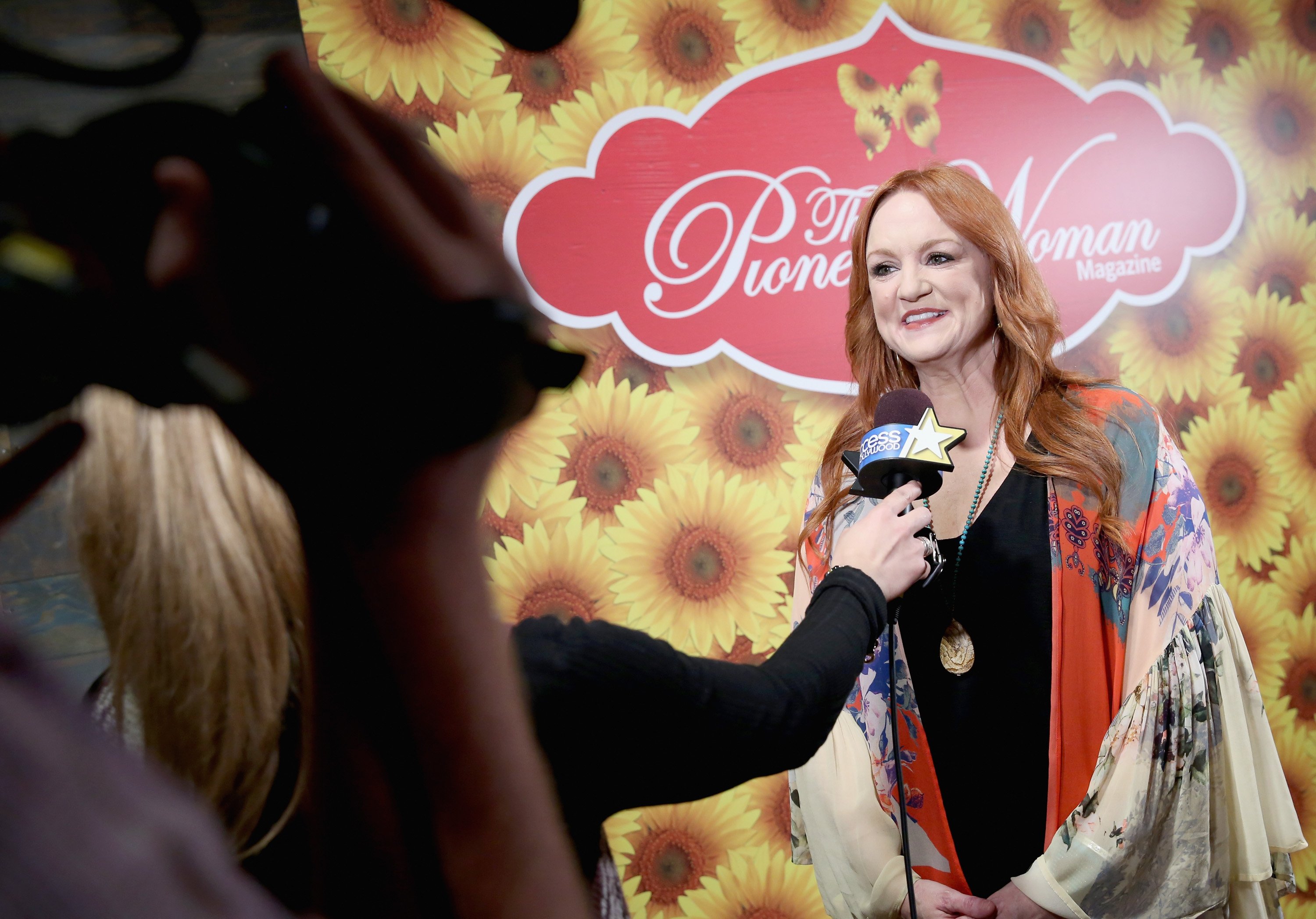 RELATED: 'The Pioneer Woman' Ree Drummond's Best Chocolate Recipes
Drummond is proud of her high school senior
The 51-year-old was recently gushing about one of the men in her life: her son, Bryce, 17, who will be a high school senior this fall. Clearly in awe, as most parents at some point are, of how much and how quickly her once little boy has grown, Drummond praised her young man on her Instagram account.
RELATED: 'Pioneer Woman': Ree Drummond – The 1 Chef She Would Love to Cook With
"My kid is gearing up for his senior year," she wrote. "I can't believe he's not a little blonde pookie head anymore. I guess I'll have to settle for big blonde pookie head. Proud of you, Bryce! Keep workin', keep growin', keep the faith."
Bryce's three siblings are also no longer "pookie heads." His oldest sister, Alex, is 23; his next older sister is Paige, age 20; and his younger brother, Todd, is 16.
Drummond's 'Pioneer Woman' website just got a huge facelift
The hugely popular Pioneer Woman website received a major makeover recently and, based on her Instagram post about the big change, Drummond is thrilled to launch it.
"This is the welcome video I posted on my website, ThePioneerWoman.com, this morning when we launched its brand new design/makeover," Drummond wrote. "There are SO many recipes, both my old/beloved ones and a bunch of new amazing ones! But there'll also be easy design ideas, peeks at my small town, gift ideas, fun movie quizzes…and I'll finally be able to blog more about the family, the dogs, and life in general."
Fans of Ree Drummond love her so much for her relatability and down-home style. She makes her followers feel like they're part of the family and of her success.
She continued in her post,"It's been awhile! Hope you love the new/old site, friends! Lemme know what you cook first …oh, and lemme know what kinds of recipes and other things you'd like to see! You can follow @thepioneerwomanmag for more of our updates. Best team ever!"
What Ree Drummond carries around in her purse at all times
In a 2019 chat with morning show host Savannah Guthrie of Today, Drummond revealed what the one essential she keeps in her purse.
Taking part in Guthrie's "Six-Minute Marathon" interviews, where guests have to answer as many questions as possible in, of course, six minutes, Drummond took on each question like a champ.
While most women would hem and haw about what they carry in their handbags, Drummond answered almost immediately, "Dr Pepper lip balm, the kind from the 80s. They still make it. It has the best tint, it's kind of a subtle tint, but it's also moisturizing."
Dr. Pepper lip balm, now we know!
RELATED: 'The Pioneer Woman' Ree Drummond's 1 Must-Have Kitchen Essential