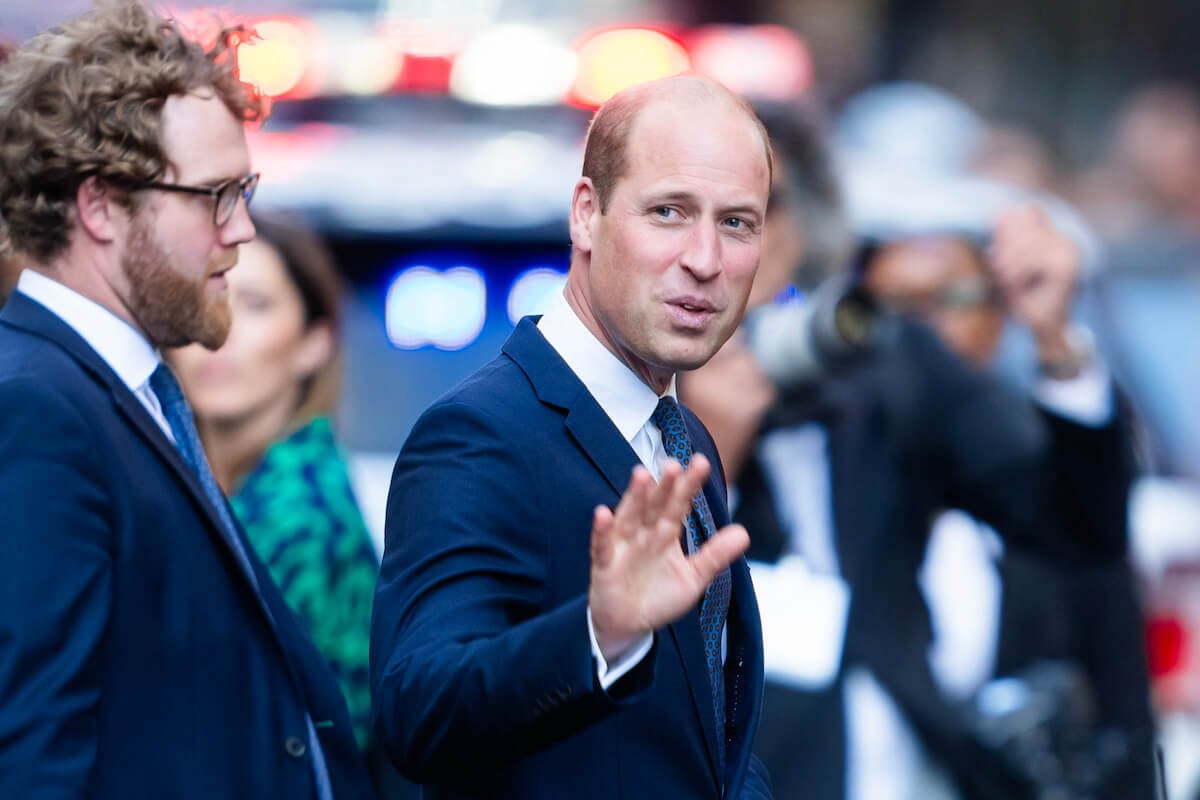 Prince William's 'Huge Advantage' as King Is Already Coming in Handy, as Evidenced by His New York Visit
Prince William spent two days in New York during a September 2023 visit coinciding with Climate Week.
New York got a visit from Prince William. Between wearing waders (more on that later) and announcing the 2023 Earthshot Prize finalists, the Prince of Wales exhibited unique skills. At least where a future leader of the royal family is concerned, according to a body language expert. 
William's 'natural leadership' skill will help him take a 'modern approach' as king, expert says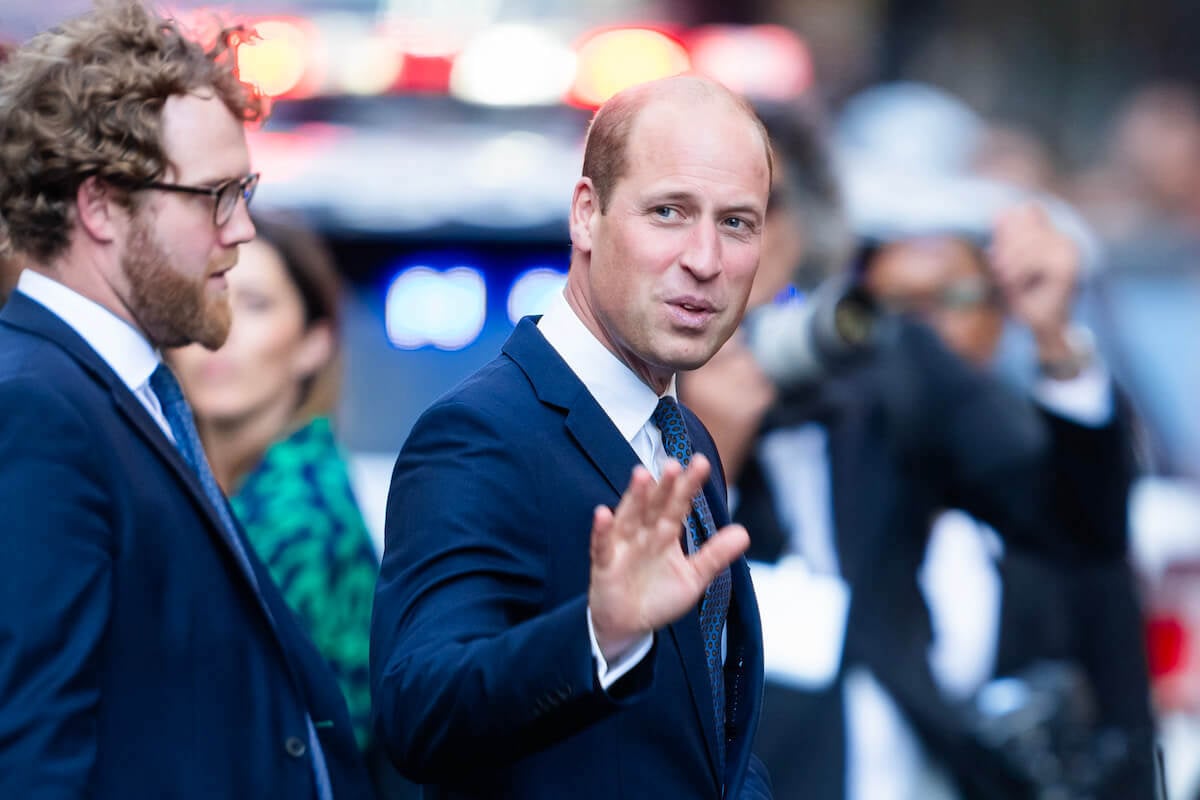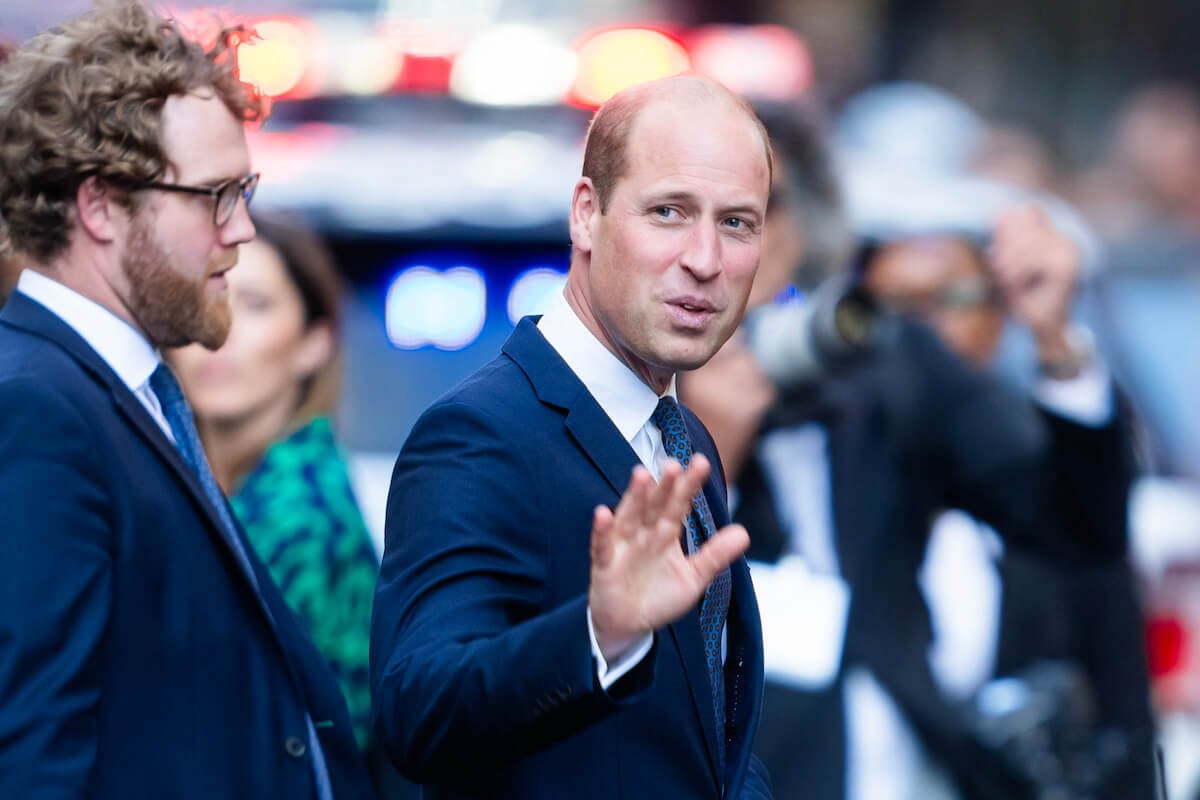 Examining William's demeanor on his two-day visit to New York City, New York, from Sept. 18-19, 2023, body language expert Judi James noted his "natural leadership" skills. 
"William is probably the first royal heir to have the skill of natural leadership and power rituals thanks to his height, his build, and his rather military bearing," James told the U.K.'s Mirror. 
"[This] will be a huge advantage to him as he will be able to take a more modern approach by toning down the usual regal power and superior status signals like space, distance, and a more remote, 'regal' presence," she explained. Instead, William can "be more accessible and, like here, bashful without compromising his charisma." 
William's reserved body language and his 'youthful' look in New York 
The expert continued, highlighting William's more reserved body language. While it might come across as a lack of enthusiasm, the 41-year-old actually helped convey he didn't want "to be treated differently," according to James. 
Coupled with no leg or chest splaying, William conveyed modesty. As for his smile, when the father of three's face lit up he appeared "youthful" with an expression that indicated he'd been "excited and happy to be there," James said. 
William, she continued, looked "in awe of the US and the people he [was] meeting." Images that come to mind include William standing in the East River on Sept. 18, 2023, wearing waders and looking at oyster samples with students from the Urban Assembly New York Harbor School. 
Despite the dip in the river, and a morning jog through Central Park complete with a rat sighting William's "core brand" remains royalty, James said. However, thanks to his late mother Princess Diana, he can steer clear of "looking distant or haughty."
The future king William has a 'deeper confidence' 
In addition to his "leadership" skills, William, who traveled to New York solo (Kate Middleton reportedly stayed behind because of their kids Prince George, Prince Charlotte, and Prince Louis's school schedule), also hinted at being more confident. 
"There is a deeper confidence though in the way he keeps the clasp close to his own torso and picks out the camera with his eyes," James said.
He doesn't give off an "alpha" or "dominating" air. Instead, he looked humble during the Earthshot Prize visit.
William's been first in the royal family's line of succession since Sept. 8, 2022, when his grandmother, or "Granny," Queen Elizabeth II died at the age of 96. Shortly after William's father, King Charles III, named him the new Prince of Wales. 
His visit to New York came after Prince Harry and Meghan Markle attended the Düsseldorf Invictus Games and before the king and Queen Camilla traveled to France for a state visit. 
Showbiz Cheat Sheet acknowledges conditions and cultures can impact body language and is sensitive to all backgrounds.