Sarah Jessica Parker Reveals Why She Doesn't Talk About Her Marriage in Rare Interview With Husband Matthew Broderick
In a new interview, Sarah Jessica Parker and Matthew Broderick share details about their relationship.
Sarah Jessica Parker and Matthew Broderick have had one of Hollywood's most enduring romances. The couple has been together for three decades. In a new interview, the two actors share rare details about their relationship and working together. 
Sarah Jessica Parker and Matthew Broderick's relationship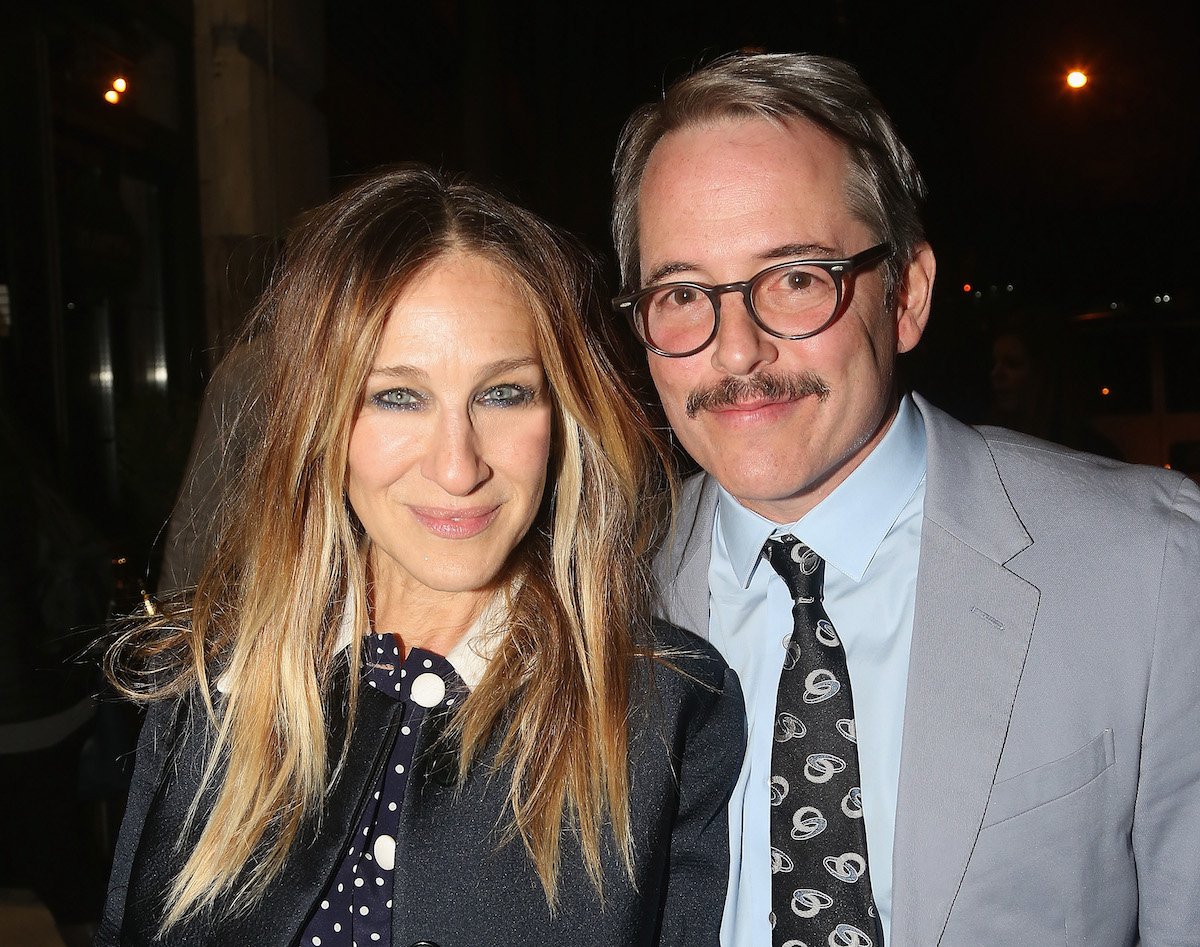 Parker and Broderick met in 1991, shortly after her split from Robert Downey Jr. Parker's brothers, Pippin and Toby, started the Naked Angels Theater Company, and Broderick got involved with their work. The couple began dating a few months later. 
In 1996, Parker and Broderick co-starred in a production of How to Succeed In Business Without Really Trying — their first acting project together. The pair married the following year.
In 2002, their son, James Wilkie Broderick, was born. They welcomed twin daughters Tabitha Hodge Broderick and Marion Loretta Elwell Broderick seven years later. 
Sarah Jessica Parker says she and Matthew Broderick 'just try to respect each other'
Matthew Broderick and Sarah Jessica Parker are famously private about their marriage. But Parker gave some rare insight into their relationship in a recent interview with The Hollywood Reporter. 
"I think we've kind of figured out how we can talk about the work and also be coy about us," Parker said when asked if she and her husband worried that working together would invite people to ask questions about their private lives. 
"It seems fair and right: If I was a person interviewing us, and we were doing a play about marriages and relationships, it would be awfully difficult to not ask where it overlaps with our lives," she explained. "I've always said one of the reasons we've had success is because we don't talk about our marriage. I'm not flattering myself that anyone's discussing my marriage, but we're certainly not going to add to it by saying, "Well, this is why it works." Next thing you know, there'll be a very public divorce. So we just try to respect each other."
Parker and Broderick have been married for 25 years, and many people point to their romance as proof that even celebrity relationships can endure. 
SJP gives details about her marriage
The couple recently took to the stage again in the play Plaza Suite. In The Hollywood Reporter interview, they opened up about what it's like to work together again. 
"You were once asked what the secret to long-lasting marriage was," the interviewer said. "And you said, 'We both have jobs that allow us to step away from each other and come back together.'"
"Now we have to find another reason to be interested in each other's company," Parker joked. 
"We've never spent this much time together ever, even before we had kids," the And Just Like That… actor continued. "Even when we were just dating. But it's a very different kind of time. It's not like we're spending more time together talking. We're spending time together working in an alternate universe. We're not ourselves. And we don't always go out together after the show. And now our days are freed up again. So we still have our autonomy during the day. So it's feeling more kind of like it used to. But it's been great."