'St. Elsewhere': Which Cast Members of the '80s Medical Drama Are Still Alive?
Medical dramas have long been a big part of the TV landscape, and St. Elsewhere was one of the first. Shows like The Good Doctor, Nurse Jackie, Chicago Hope, and ER have given viewers a feel for the inner workings of hospitals. And Grey's Anatomy, the longest-running medical drama of all, has clocked 19 seasons and counting. 
But way before McDreamy and McSteamy, Dr. Ehrlich and Boomer ruled primetime. Airing from 1982 to 1988, St. Elsewhere centered on the doctors and interns at St. Eligius, an old Boston hospital. The NBC series followed their professional and personal lives.
Though it never achieved astronomical ratings, the show gained a loyal following and won 13 Emmy Awards in its six seasons. Some St. Elsewhere cast members are no longer alive, but others enjoy successful careers. 
Ed Begley Jr. played Dr. Victor Ehrlich on 'St. Elsewhere'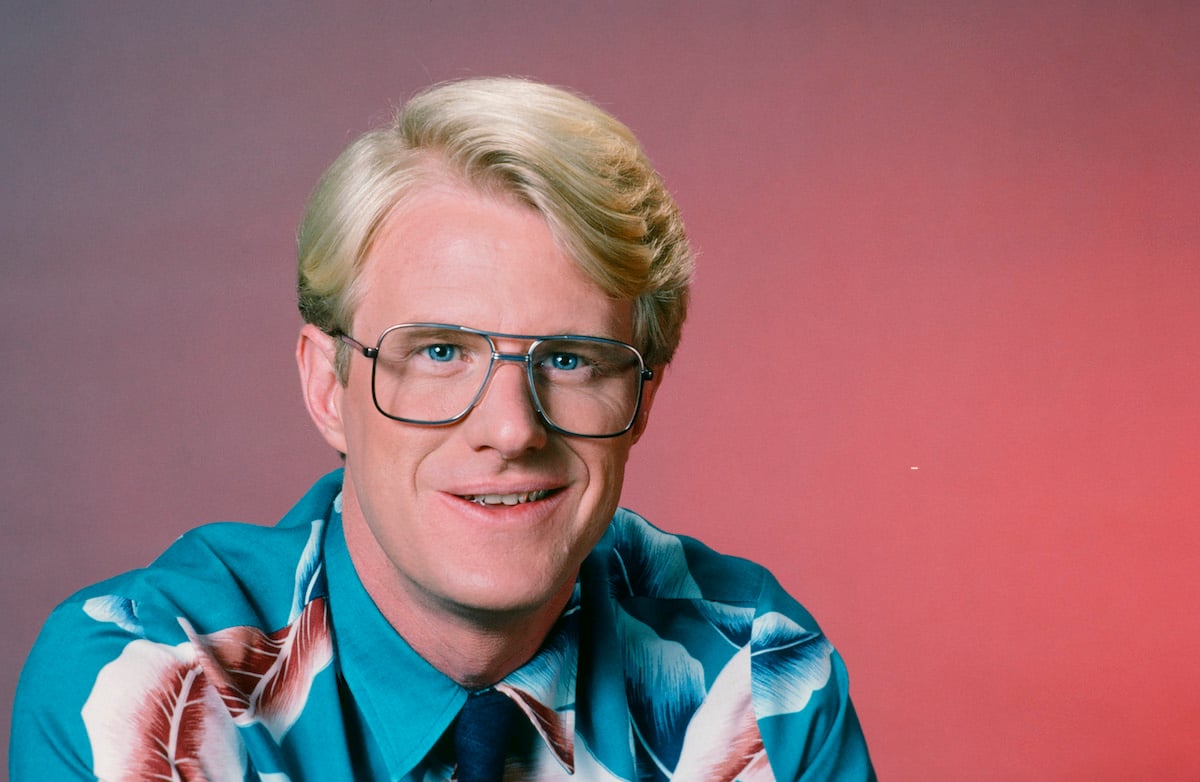 Dr. Victor Ehrlich wasn't easy to get along with. He was insensitive, self-involved, and loved wearing aloha shirts with ties. Though he was a promising surgeon, he rubbed people the wrong way. However, he matured a bit as the series progressed. 
Ed Begley Jr.'s role as Dr. Ehrlich earned him six Emmy Award nominations. He'd had plenty of acting experience before landing in St. Elsewhere and gained much more after the series ended. The actor has been in hundreds of movies, TV series, and theatrical performances.
Notable projects include the Woody Allen movie Whatever Works, Judd Apatow's Pineapple Express, Batman Forever, and The Accidental Tourist.
Begley is also an environmentalist and starred in the environmental reality show Living With Ed.
The now-73-year-old was diagnosed with Parkinson's disease in 2016.
William Daniels portrayed superstar physician Marc Craig
Dr. Craig may have been a top-notch doctor, but he was also a bit of a bully toward residents. He developed an artificial heart that ended up failing. It was the one time his confidence took a hit. 
Aside from St. Elsewhere, William Daniels was widely known for two other parts. He was the voice of KITT the talking car in the TV series Knight Rider. And anyone who watched Boy Meets World in the '90s will recognize him as the beloved Mr. Feeney. He reprised that role in the reboot Girl Meets World.
The now-95-year-old Craig was once the president of the Screen Actors Guild. 
Denzel Washington was the serious Dr. Philip Chandler
Before winning the Presidential Medal of Freedom, a Tony Award, and two Oscars, Denzel Washington starred in St. Elsewhere as Dr. Philip Chandler. 
The good doctor was all business and even a bit intimidating. He always seemed more mature than those around him. And his talent helped him eventually become the chief resident. 
Washington began acting in movies while still working on St. Elsewhere. He gained critical acclaim throughout the '90s with films such as Malcolm X and Philadelphia. The actor has continued his phenomenal career. His movies range from thrillers like Training Day to the romantic comedy The Preacher's Wife. He's also an accomplished Broadway performer. 
The now-68-year-old met his wife, Pauletta Pearson, in 1983, and they have four children: John David, Katia, and twins Olivia and Malcolm.
Howie Mandel portrayed the funny Dr. Wayne Fiscus
Howie Mandel was telling jokes before he started acting. He began performing at the Comedy Store in Los Angeles and quickly moved to television. The comedian appeared on The Tonight Show With Johnny Carson and The David Letterman Show. 
His big break came when he landed the role of intern Dr. Wayne Fiscus on St. Elsewhere. Unsurprisingly, like the actor, the character was lighthearted and funny. 
While on the medical drama, Mandel appeared in movies such as Gremlins, Walk Like a Man, and Little Monsters. After St. Elsewhere, he hosted an eponymous syndicated variety show that lasted only a year. He went on to host Deal or No Deal from 2005 to 2010. 
The now-67-year-old is a judge on America's Got Talent. Mandel has also shared his experience with mysophobia, a pathological fear of germs and contamination.
David Morse played Dr. Jack Morrison, aka Boomer
Dr. Jack "Boomer" Morrison had a big heart and was sometimes overly involved with his patients. Tragically, Boomer lost his wife early in season 2. The newly single father had to care for his infant son while working as a resident. Dr. Morrison faced many challenges throughout the series, but he happily remarried. In the series finale, he and his new wife left Boston for Seattle.
David Morse, now 69, has appeared in multiple TV series and movies since his stint on St. Elsewhere. He's a well-known character actor and second lead. 
He also had a recurring role in the medical drama House and earned an Emmy nod for his portrayal of George Washington in the HBO miniseries John Adams. 
Morse's most recent credits include the Netflix comedy/drama The Chair, starring Sandra Oh.
Christina Pickles was Nurse Helen Rosenthal in all 6 seasons of 'St. Elsewhere'
Christina Pickles is a British-American actor who starred in St. Elsewhere as Nurse Helen Rosenthal. The role earned her five Emmy nominations. 
Nurse Rosenthal endured trials and tribulations during her six years at the hospital. She faced breast cancer, a prescription pill addiction, and an affair that ended her marriage. 
Before Pickles showed up in St. Elsewhere, she appeared in the soap operas Guiding Light and Another World. She also had roles in sitcoms and on Broadway, per IMDb.
However, the now-87-year-old is arguably best known for her recurring role as Judy Geller, Ross and Monica's mother, on Friends. She even earned an Emmy nomination for her portrayal of the hypercritical mom. 
Eric Laneuville played Dr. Luther Hawkins throughout the show's run
Eric Laneuville made a name for himself with his portrayal of Dr. Luther Hawkins. He appeared in 128 episodes of St. Elsewhere, making him one of the most recognizable faces on the show. But Laneuville's skills extend beyond acting.
In 1984, he took his talents behind the camera, directing episodes of St. Elsewhere. Since then, he has directed episodes of ER, Gilmore Girls, The Mentalist, Lost, Girlfriends, Everybody Hates Chris, Prison Break, Blue Bloods, Grey's Anatomy, The Equalizer, Chicago Fire, Agents of S.H.I.E.L.D., NCIS: Los Angeles, and many others.
In 1992, his directing talents were recognized with an Emmy for his work on an episode of the NBC series I'll Fly Away.
With a career spanning decades, the now-70-year-old Laneuville has established a reputation for bringing depth and nuance to his projects.
Mark Harmon portrayed Dr. Robert Caldwell on 'St. Elsewhere'
After graduating from college as a star quarterback, Mark Harmon made the bold decision to pursue a career in acting instead of law. He quickly made an impact after joining the St. Elsewhere cast during season 2, where he played one of the first TV characters with HIV. Harmon's portrayal was so powerful he stayed on the show for almost three seasons before leaving in 1986 to take on new challenges.
The actor's career took off as he starred in acclaimed feature films, including The Presidio. And in 2002, Harmon played a Secret Service agent in four episodes of the award-winning political drama The West Wing. That pivotal role led producer Donald P. Bellisario to cast Harmon as the lead in NCIS in 2003. As Agent Leroy Jethro Gibbs for 18 seasons, the actor established himself as one of the most iconic characters on TV.
In 2012, Harmon earned a star on the Hollywood Walk of Fame. Two years later, he founded Wings Productions to produce the spinoff NCIS: New Orleans.
Off-screen, the now-71-year-old has been married to Mork & Mindy actor Pam Dawber since 1987. They have two sons, Sean and Ty.
Stephen Furst charmed as the adorably dorky Dr. Elliot Axelrod
A versatile actor, Stephen Furst famously portrayed the lovable Flounder in the cult classic Animal House. He went on to appear on hit TV shows such as CHiPs, The Jeffersons, and Newhart before snagging the role of Dr. Elliot Axelrod on St. Elsewhere.
Dr. Axlerod's journey to St. Eligius began during his final days in medical school, but his passion for medicine and drive for success led him to join the team as a resident. Despite his initial awkwardness, became a valuable asset to the team, earning respect and admiration from colleagues and patients.
Following his stint in the medical drama, Furst starred as Vir Cotto in the sci-fi series Babylon 5, which he also sometimes directed.
In 2017, the 63-year-old died from complications with diabetes. He had been married to his wife, actor Lorraine Furst (Game Day, Delta House), since 1976. They have two sons, Griff and Nathan.
Norman Lloyd, who portrayed Dr. Daniel Auschlander, lived to 106
Norman Lloyd spent 86 years in entertainment. In the 1950s, he was a producer on Alfred Hitchcock Presents. He continued producing and directing through the '70s. As an actor, Lloyd starred in award-winning films such as Dead Poets Society and Age of Innocence.
He gained a new generation of fans while starring as Dr. Daniel Auschlander, chief of services, on St. Elsewhere. His character was supposed to have died of cancer in the season 1 finale, but Lloyd was so superb that producers kept him on until the show's end. 
The actor continued guest-starring in multiple TV series throughout the years. Lloyd died in his sleep in 2021. He was 106 years old. 
Sagan Lewis played Dr. Jacqueline Wade for the show's entire run
St. Elsewhere showrunner Bruce Paltrow created Dr. Jacqueline Wade specifically for actor Sagan Lewis. The surgical resident from Maine was at St. Eligius for all six seasons.
Lewis married the show's producer Tom Fontana not once but twice. The couple first wed in 1982 and had a son, Jade Scott Lewis. After divorcing in 1993, they worked together again, in the police drama series Homicide: Life on the Street. They remarried in 2015.
After a six-year cancer battle, Lewis died at home in 2016 at 63. 
Ed Flanders mooned as Dr. Donald Westphall on 'St. Elsewhere'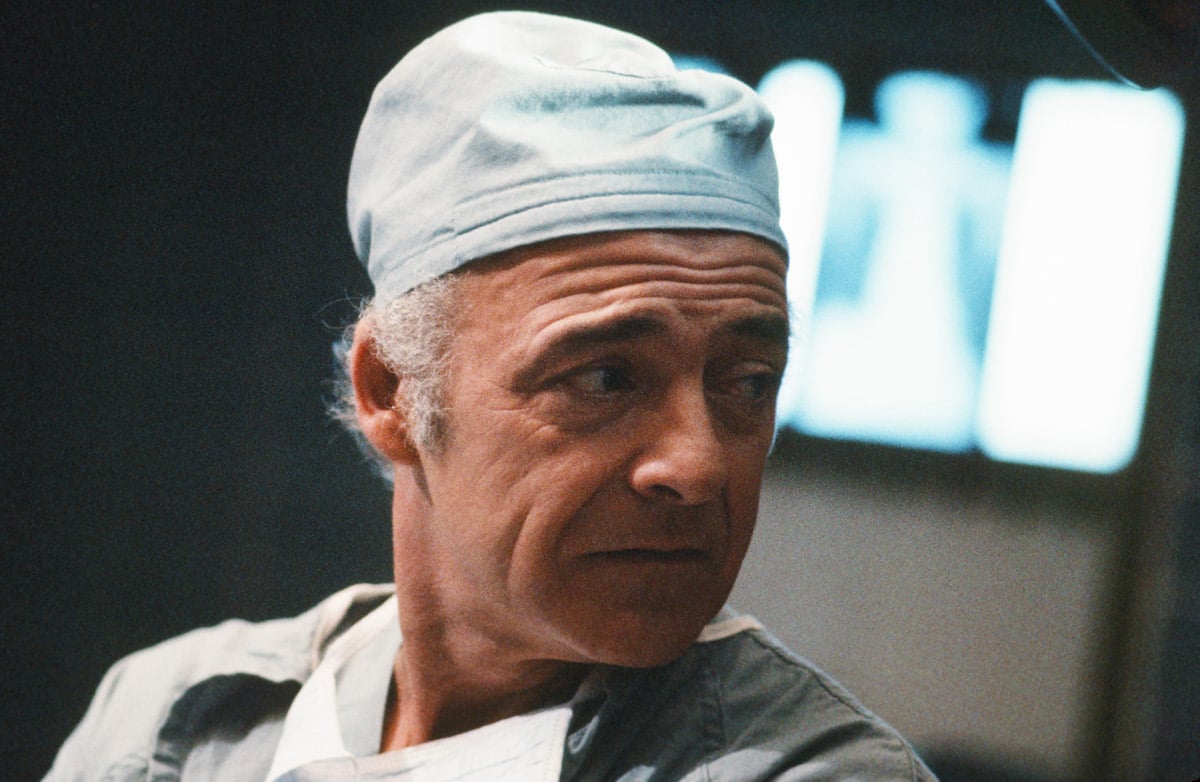 Ed Flanders was a mainstay on St. Elsewhere for more than five seasons as Dr. Donald Westphall, the director of medicine. He was a kind widower raising his two children alone. 
Flanders had one of the most controversial moments on TV at the time. When the new hospital administration let him go, the doctor exclaimed, "You can kiss my ass, pal!" and mooned the administrator. The moon shot was frozen as the credits rolled. Studio executives allowed it because they felt it was appropriate for the character, according to Turner Classic Movies. 
Before St. Elsewhere, the actor won a Tony for A Moon for the Misbegotten in 1974.
Unfortunately, Flanders struggled throughout his life. He died by suicide in 1995 at age 60, marking one of the most tragic celebrity deaths.
How to get help: In the U.S., call the 988 Suicide & Crisis Lifeline by dialing 988 or 1-800-273-8255. Or text HOME to 741-741 to speak with a trained crisis counselor at the free Crisis Text Line.