Taylor Swift's Favorite Ina Garten Recipe Calls for an Unexpected Seasoning
Taylor Swift's favorite Ina Garten recipe is a staple at her dinner parties. The recipe is a classic dish that calls for an unexpected seasoning.
Taylor Swift loves to cook. And one of her favorite recipes comes from Ina Garten herself. The best part about the recipe is that it's a staple everyone should have in their repertoire: Garten's Real Meatballs and Spaghetti.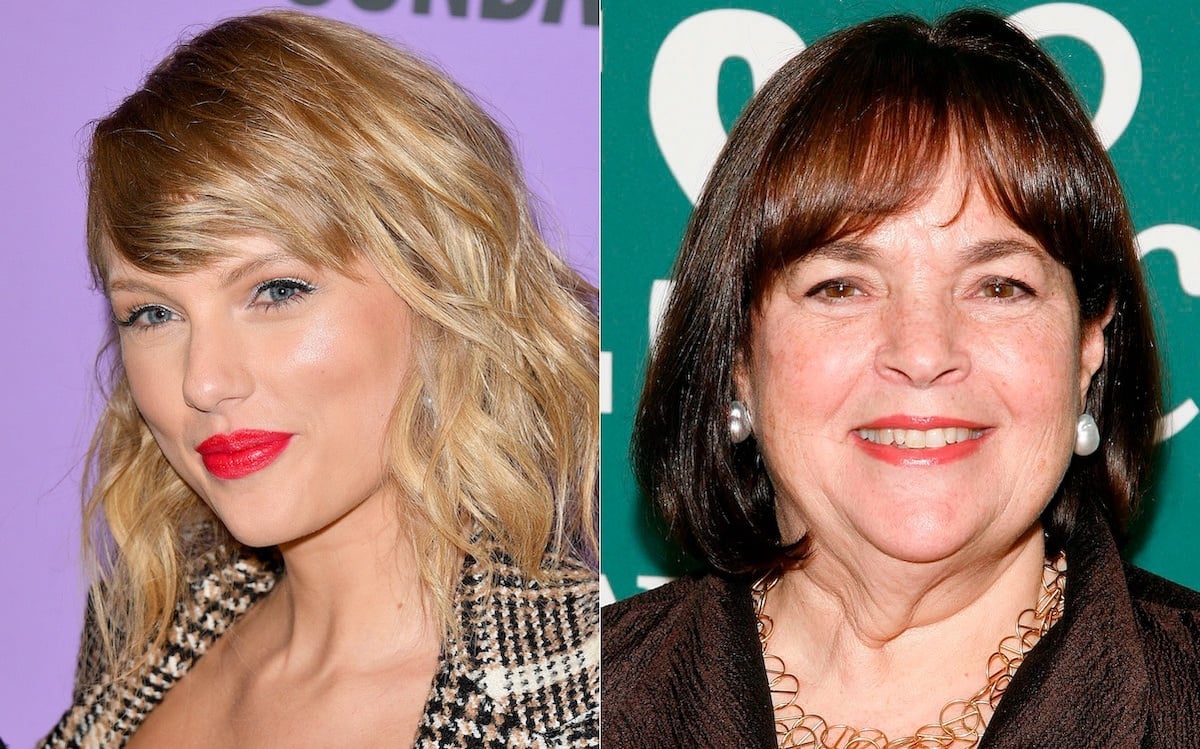 Taylor Swift loves recipes from celebrity chefs
Swift and Garten are big fans of each other. So much so, in fact, that they did a photoshoot together in 2014 for Food Network magazine. The day of the shoot, the chef shared a sweet selfie of her and the "Evermore" singer.
"Just another day at the office – OMG cooking with Taylor Swift! Love her!!!" Garten wrote on Instagram.
The "Betty" singer also shared the three recipes she'll be whipping up for dinner parties "for life" in her 30th birthday essay for Elle, which includes the Garten's spaghetti, as well as dishes from two other celebrity chefs.
"I've always cooked a LOT," Swift wrote. "But I found three recipes I know I'll be making at dinner parties for life: Ina Garten's Real Meatballs and Spaghetti (I just use packaged bread crumbs and only ground beef for meat), Nigella Lawson's Mughlai Chicken, and Jamie Oliver's Chicken Fajitas with Molé Sauce."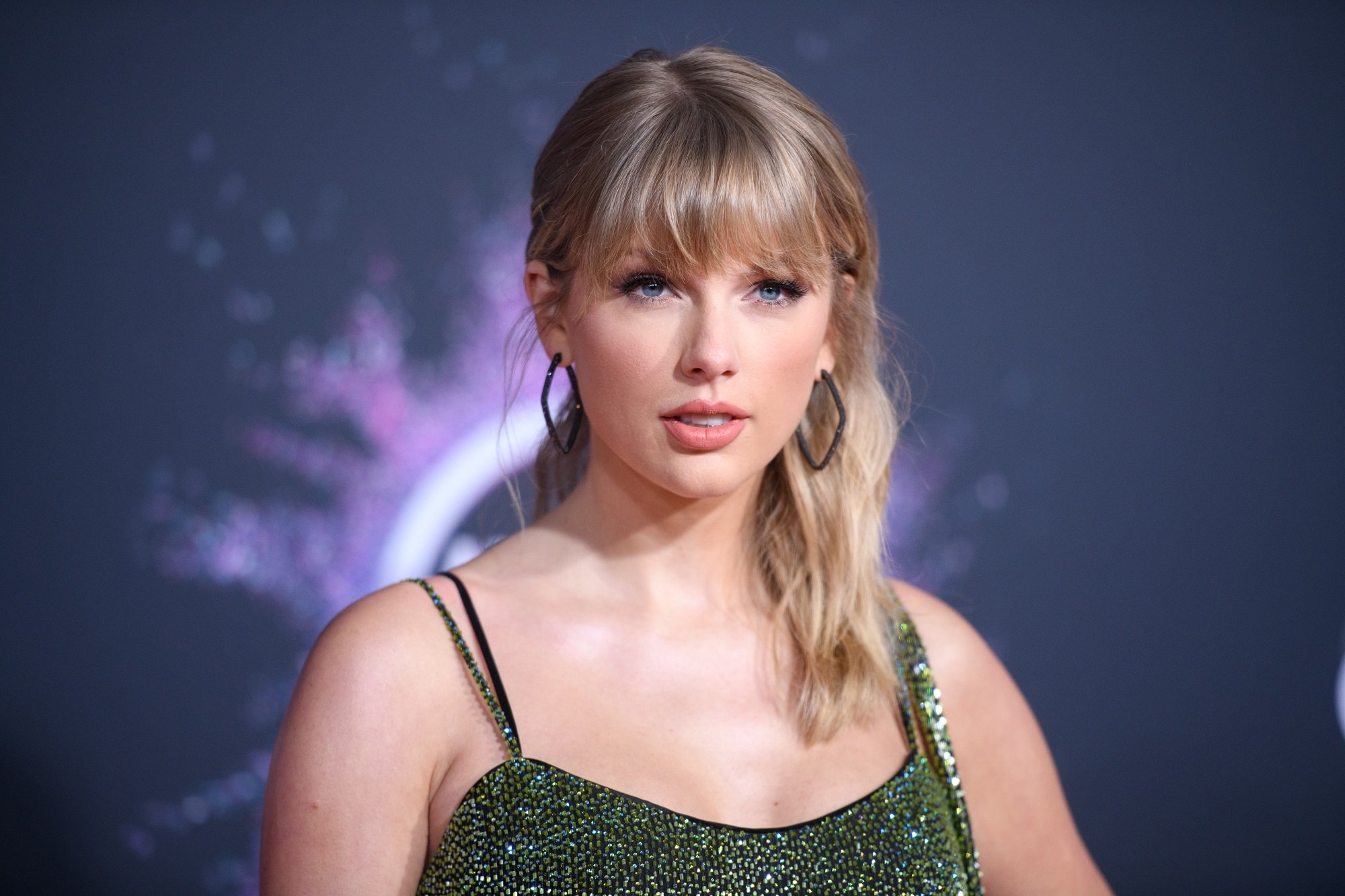 Ina Garten's spaghetti and meatballs recipe is a staple in Taylor Swift's kitchen
While spaghetti and meatballs seems like a simple enough dish, the interesting thing about Swift's favorite Garten recipe is found in the meatballs. Garten's recipe calls for veal and pork for the meatballs, but Swift noted she only uses ground beef. But that's not the unexpected part of this recipe—it's a nutmeg.
Garten says to add a little bit of nutmeg to the meatballs to boost the flavor.
Meatball Ingredients
1/2 pound ground veal
1/2 pound ground pork
1 pound ground beef
1 cup fresh white bread crumbs (4 slices, crusts removed)
1/4 cup seasoned dry bread crumbs
2 tablespoons chopped fresh flat-leaf parsley
1/2 cup freshly grated Parmesan cheese
2 teaspoons kosher salt
1/2 teaspoon freshly ground black pepper
1/4 teaspoon ground nutmeg
1 extra-large egg, beaten
Vegetable oil
Olive oil
Sauce Ingredients
1 tablespoon good olive oil
1 cup chopped yellow onion (1 onion)
1 1/2 teaspoons minced garlic
1/2 cup good red wine, such as Chianti
1 (28-ounce) can crushed tomatoes, or plum tomatoes in puree, chopped
1 tablespoon chopped fresh flat-leaf parsley
1 1/2 teaspoons kosher salt
1/2 teaspoon freshly ground black pepper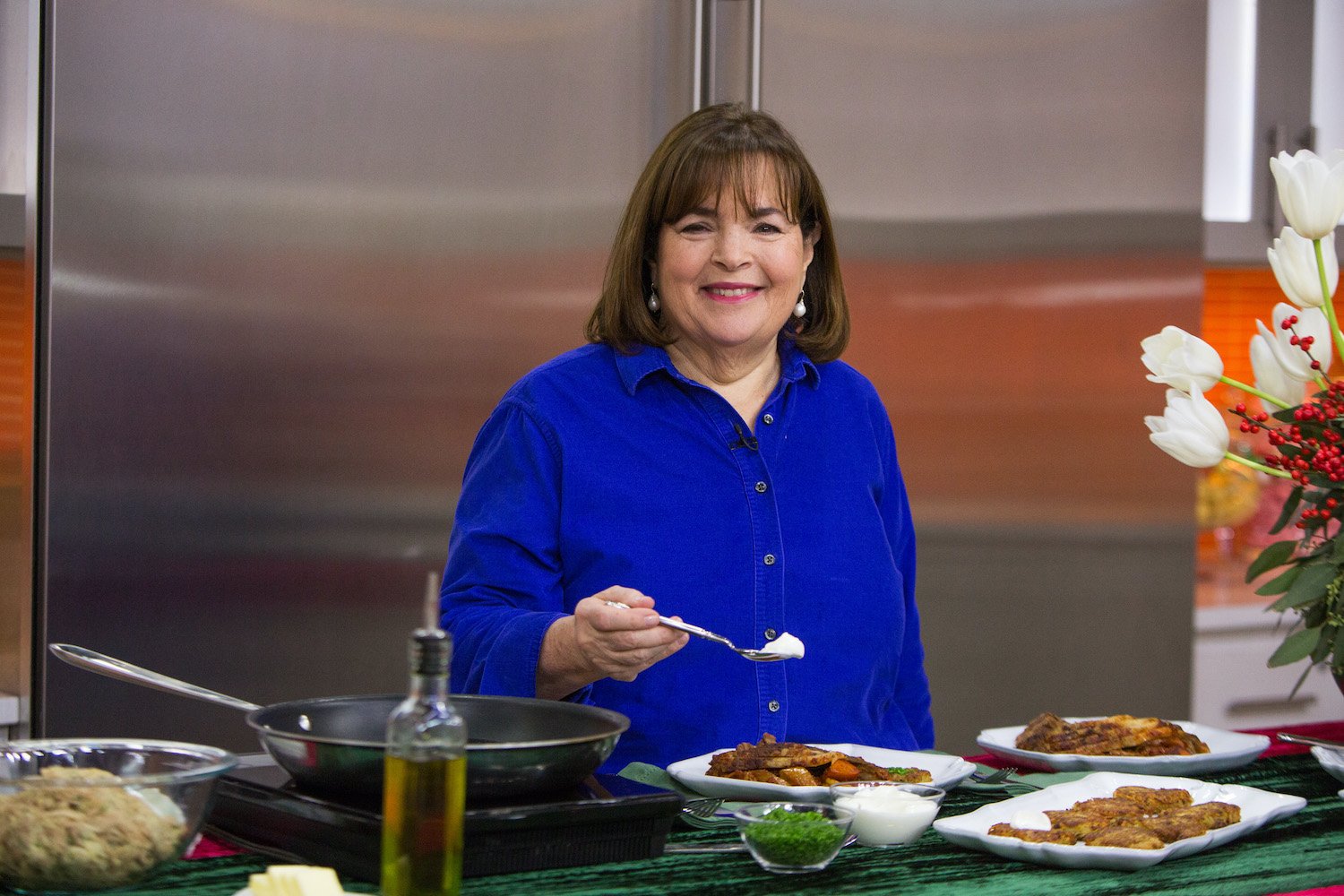 How to make Ina Garten's Real Meatballs and Spaghetti
To start, put the meats, bread crumbs, Parmesan, parsley, salt, pepper, nutmeg, egg, and 3/4 of warm water in a bowl, and then combine lightly with a fork. Then use your hands to make 2-inch meatballs. This should yield about 14 to 16 meatballs.
Next, take a large skillet and pour equal parts vegetable oil and olive oil until it's 1/4 of an inch deep. Heat the oil, and then carefully (and in batches) place the meatballs in the skillet over medium-low heat. Brown on all sides, turning carefully with a fork or spatula. Each batch should take about 10 minutes. Make sure not to crowd the pan with meatballs. When each batch is done, remove the meatballs to a plate covered with paper towels, and then discard the oil from the pan, but don't clean it.
Now, it's time for the sauce. In the same skillet, heat the olive oil. Add the onion, and then sauté over medium heat until translucent. This should take 5 to 10 minutes. Next, add the garlic and cook for another minute. Then add your wine and cook it on high heat to cook out the alcohol, scraping up the brown bits at the bottom of the pan. Do this until most of the liquid evaporates, which should take about 3 minutes, and then stir in the tomatoes, parsley, salt, and pepper.
You can start making your pasta (Garten calls for 1 1/2 pounds) at anytime during this process on another burner. Garten's recipe doesn't call for saving pasta water, but saving a little bit always helps the sauce stick to the noodles.
Once you've completed the sauce, add the meatballs into the pan and cover. Then simmer on the lowest heat for 25 to 30 minutes until the meat is cooked all the way through. When that's done, you're ready to plate! Garnish with Parmesan, and it's dinnertime.