'The Pale Blue Eye' Star Christian Bale 'Hates' Acting Sometimes
One of the most prolific actors in contemporary film, Christian Bale has made many movies. Playing everything from the sleep-deprived Trevor Reznik in The Machinist to the murderous Patrick Bateman in American Psycho to Batman in The Dark Knight trilogy to Gorr in Thor: Love and Thunder, the actor has played many dream roles. Yet, in an interview for his most recent movie, The Pale Blue Eye on Netflix, Bale admits he sometimes "hates" acting.  
Christian Bale explains his love/hate relationship with acting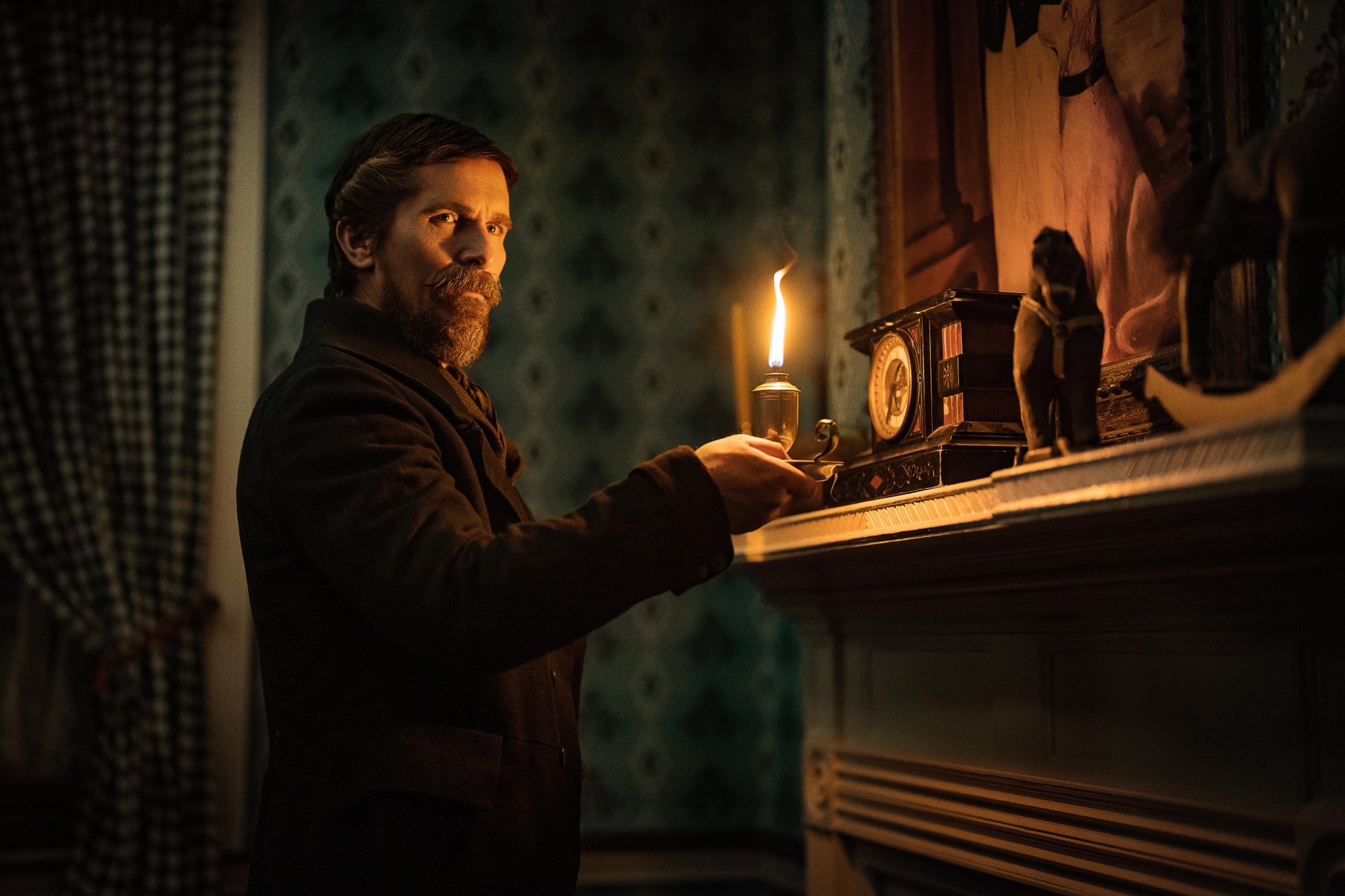 In a recent Hits Radio interview for The Pale Blue Eye, Bale responds to a question about his first experiences in film and when he knew he loved acting.
"I've always hated it and loved it," he says quickly. "It's always been its own, you know, fight with me."
Bale's complicated relationship with acting is no secret. Referring to his profession as "playing dress up," the actor told GQ in October 2022 that when he's acting, he's typically waiting for his job to be over so that he can do anything unrelated to film. But Bale's feelings on the subject are not cut-and-dried. 
"I've always been like, 'I don't want to do this — I hate it.' And then, 'Oh, I do quite like it,'" he tells Hits Radio. "It's been like that since I first started." 
Bale began acting professionally in 1986 at age 12 to help support his family. After performing in skits at school, he found he could derive income from his skills — and the rest is history. However, he has always carried reservations about his gift.
Asked about a time when he loved acting, Bale doesn't mention his recent days of stardom and mass celebrity, but his skits at school, before money and necessity were involved.
Christian Bale stars in 'The Pale Blue Eye' on Netflix
Based on the novel by Louis Bayard, The Pale Blue Eye on Netflix is a fictional origin story of Edgar Allan Poe. Set in New York's Hudson Valley region in 1830, the movie follows detective Augustus Landor (Bale) as he investigates a death at the esteemed military academy West Point. He is soon joined in his investigation by Poe (The Queen's Gambit's Harry Melling), an outcast among the military cadets.
As the story progresses, the two form a friendship as they become increasingly tangled in the case. Melling's Poe is sensitive and awkward — the perfect type to draw the reclusive "cottager," Landor, out of his shell. But Poe is also busy falling in love with Lea (Lucy Boynton), the daughter of West Point's Dr. Marquis (Toby Jones). 
When Poe's love for Lea takes him down a dangerous path, Landon must solve the mystery in time to save his friend.
Bale's movies expected in 2023
Hilariously telling GQ that no one needs to see him as much as they did in 2022, Christian Bale admits to doing a poor job of avoiding acting this past year. In addition to starring in The Pale Blue Eye and Thor: Love and Thunder, Bale appeared with Margot Robbie in Amsterdam. However, he has only one movie slated for a 2023 release: The Church of Living Dangerously. 
Based on an article by David Kushner and adapted for the screen by Charles Randolph, The Church of Living Dangerously chronicles "how one of America's biggest pastors became a drug runner for a Mexican cartel" (IMDb). Although no director is attached yet, Randolph is known for writing The Big Short (also starring Bale), for which the screenwriter won an Oscar alongside Adam McKay in 2016.
So, with only one upcoming film in 2023, Bale might have more time this year than last for his favorite pastime: not acting.