What Is 'Top Gun' Star Kelly McGillis Doing Now?
One star is noticeably absent from 'Top Gun: Maverick': Kelly McGillis, who played Maverick's love interest, Charlie. Here's what she's doing today.
One of the biggest action movies of the '80s, Top Gun launched Tom Cruise to superstardom. He levered the film's success to become one of the world's most high-powered actors. Cruise still has a lot of love for the flick because he'd been working hard for years to make a sequel. And now, Top Gun: Maverick has finally hit theaters. The new blockbuster sees Cruise and Val Kilmer reprise their roles as hotshot pilots Maverick and Iceman. But one star is noticeably absent: Kelly McGillis, who played Maverick's love interest, Charlie, in the original Top Gun.
Kelly McGillis portrayed Charlie in 1986's 'Top Gun'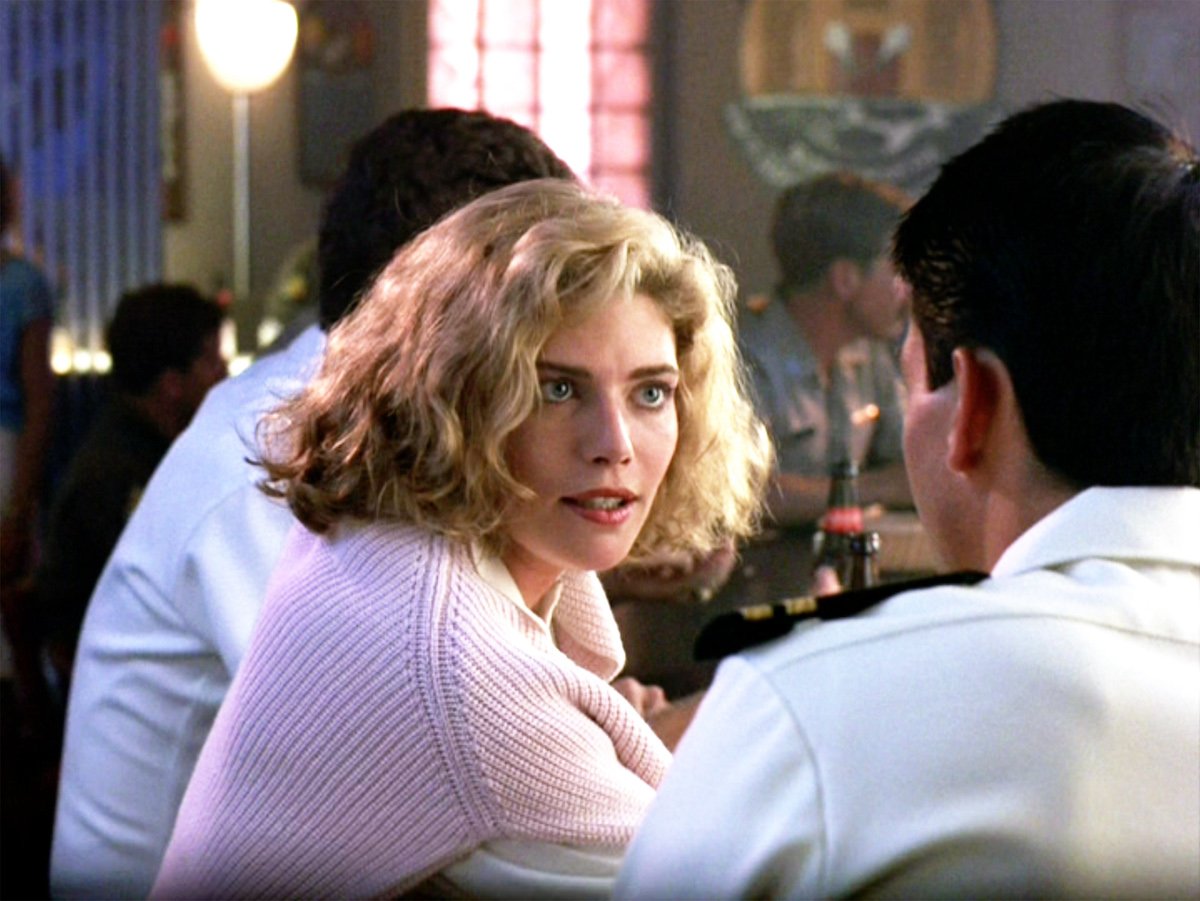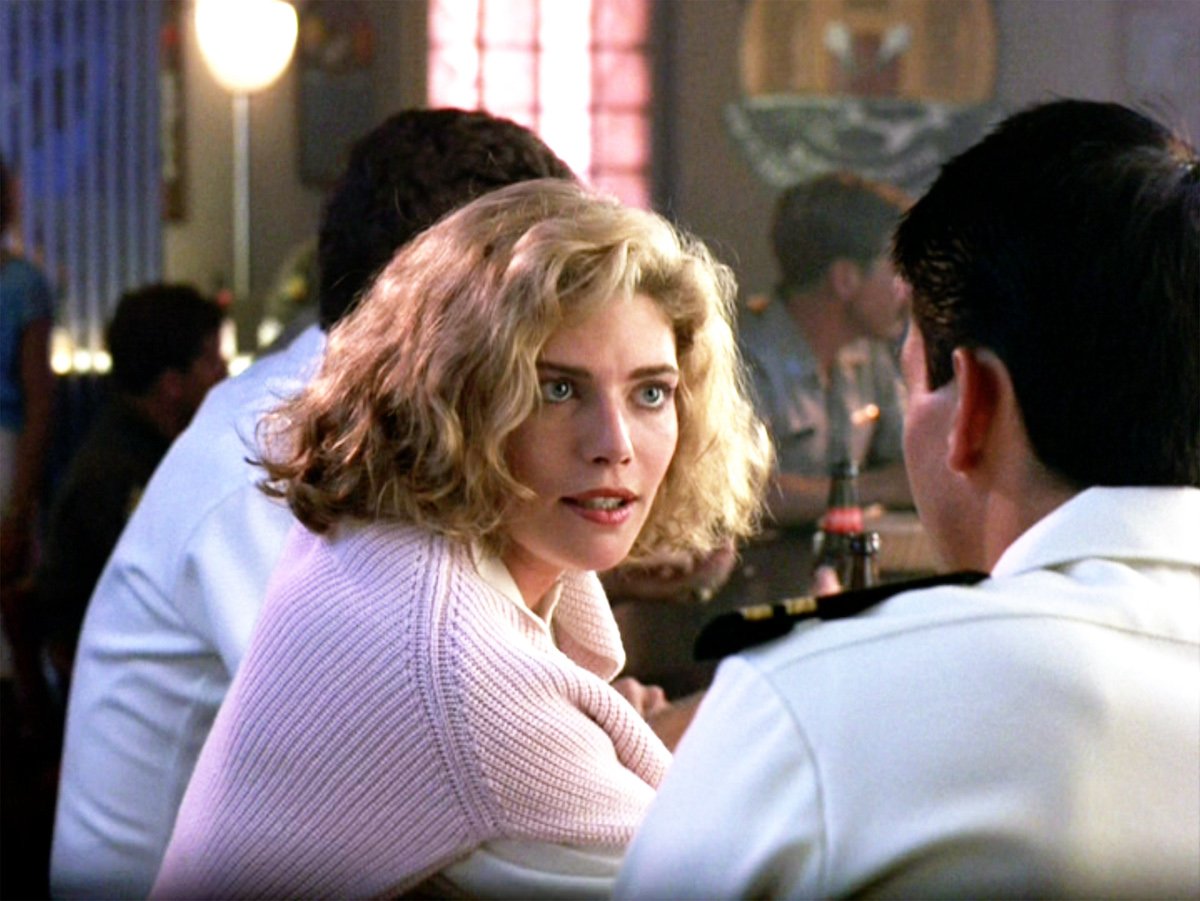 When Top Gun premiered in 1986, many moviegoers weren't familiar with Tom Cruise despite his breakthrough role in the coming-of-age film Risky Business three years earlier. But he quickly made waves as the rogue Navy pilot Pete "Maverick" Mitchell. Top Gun became a box-office smash, grossing $356 million worldwide against a production budget of only $15 million, IMDb reports. The movie also won an Academy Award for the power ballad "Take My Breath Away."
Starring opposite Cruise was Kelly McGillis. She played Charlotte "Charlie" Blackwood, Maverick's love interest and a tough-as-nails instructor at TopGun, the U.S. Navy Strike Fighter Tactics Instructor program. After her role in Top Gun, McGillis appeared in several other high-profile '80s movies, including Made in Heaven and The Accused. 
What is Kelly McGillis doing now?
Although Kelly McGillis has remained beloved and widely associated with Top Gun, she wasn't involved in Top Gun: Maverick. In July 2019, McGillis told Entertainment Tonight why she wouldn't reprise her role.
"I'm old and I'm fat and I look age appropriate for what my age is, and that is not what that whole scene is about," the then-62-year-old said. "To me, I'd much rather feel absolutely secure in my skin and who and what I am at my age as opposed to placing a value on all that other stuff."
McGillis added that she has different priorities these days and prefers to focus on her family rather than acting gigs. The ET story also noted she was living in North Carolina. According to IMDb, her last credited role was in the 2020 true-crime miniseries Dirty John.
Top Gun: Maverick director Joseph Kosinski recently weighed in on why McGillis isn't in the film.
"Those weren't stories that we were throwing around," he told Insider in a May 2022 interview. "I didn't want every storyline to always be looking backwards. It was important to introduce some new characters." 
Jennifer Connelly stars opposite Tom Cruise in 'Top Gun: Maverick'
Top Gun: Maverick officially premieres in theaters on May 27. It's already earning rave reviews from critics, with many noting the addition of cast member Jennifer Connelly as Maverick's new love interest, Penelope "Penny" Benjamin. Penny is a single mom and bar owner who bonds with Maverick over their shared connection to aviation.
On Rotten Tomatoes, Top Gun: Maverick has garnered a near-perfect audience score and reviews praising it as the ultimate popcorn movie. One critic notes, "It's an action masterpiece led by a true master of his craft. 'Top Gun: Maverick' takes cinema to new heights."
Fans can now catch Top Gun: Maverick in theaters and see the new cast members, along with a few familiar faces.